Reading Time:
7
minutes
Austin has been urging itself to stay weird for far longer than Portland or Louisville or Indianapolis. That's because its brand of "weird" is so rare—a country-outlaw haven with a fast-growing tech scene and border-state diversity. Oh, and it's Texas, where everything's bigger.
A city rapidly moving towards development but still holding onto its charm, Austin is one of the most unique areas in America. Complete with stunning natural features and grand civic achievements, it's full of attractions both small and large for creative individuals to enjoy.
So, we made the definitive list: here's everything a creative needs to see and do in Austin, Texas.
Downtown Austin
From Congress Avenue to Interstate 35 on the northside of Lady Bird Lake lies Austin's downtown area. It's a quickly developing business hub for traditional enterprises and emerging markets alike.
As a number of technology companies have moved into town over the past 15 years, Austin has transformed into a fairly large city—not quite as developed as Denver or Seattle, but growing rapidly by the day. Its downtown area reflects a city in flux—a unique cultural concoction in which signature Antebellum-era architecture mingles with staggering behemoths. Polished nightclubs rub shoulders with rough-and-tumble dive bars from the days of yore.
And as the capital of Texas, downtown Austin is also home to many state and local government offices. The Texas Capitol is a beautiful building, built in a Renaissance Revival style and modeled after the U.S. Capitol in Washington, D.C. It's lit at night, and easily viewable from way south on Congress throughout the day. Just across 11th Street, the Texas Governor's Mansion has housed Texas leaders since 1856. Though the Antebellum-style mansion was burned by an arsonist in 2008, it was faithfully restored shortly after.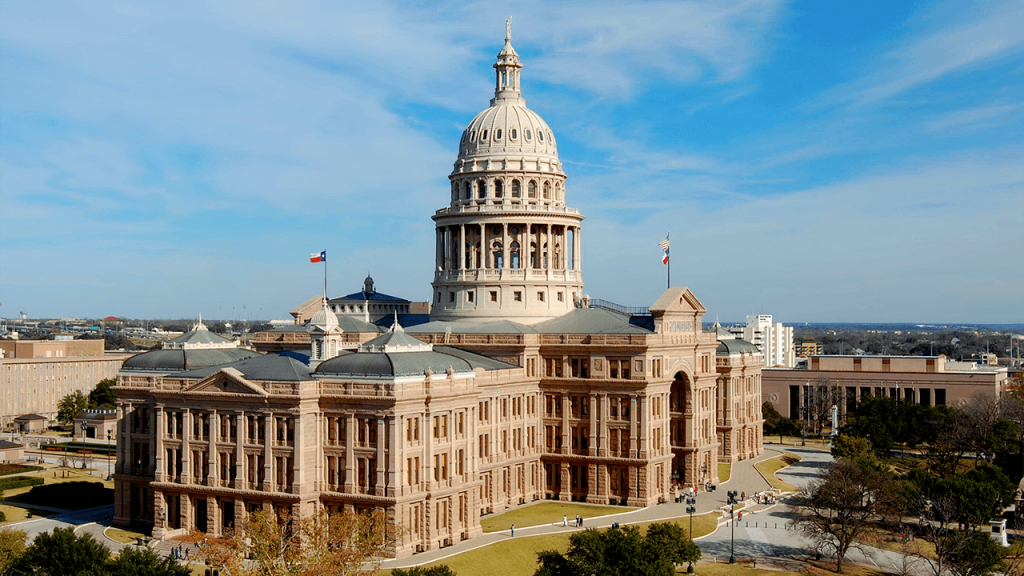 City Hall looks like a bastardized version of a Frank Gehry design, built in 2004 before the neighborhood was rejuvenated. Antoine Predock's design doesn't stand out quite like it did when it opened, but it's still an iconic space housing the offices of the city's leaders.
A few blocks south of the Capitol in the heart of the Congress district, take note of the Mexic-Arte Museum. It's dedicated to the Mexican and Latinx communities of Austin, which make up a large population of the city. Additionally, the classic-revivalist Paramount Theater has an iconic marquee. If you're in town for SXSW, many of the films viewed during the conference are shown there.
Finally, if you're looking for a drink in the area, The Driskill is a historic—and maybe haunted—hotel built for a cattle baron in 1886. The lobby is worth entrance on its own, and the bar is one of the most famous in Austin.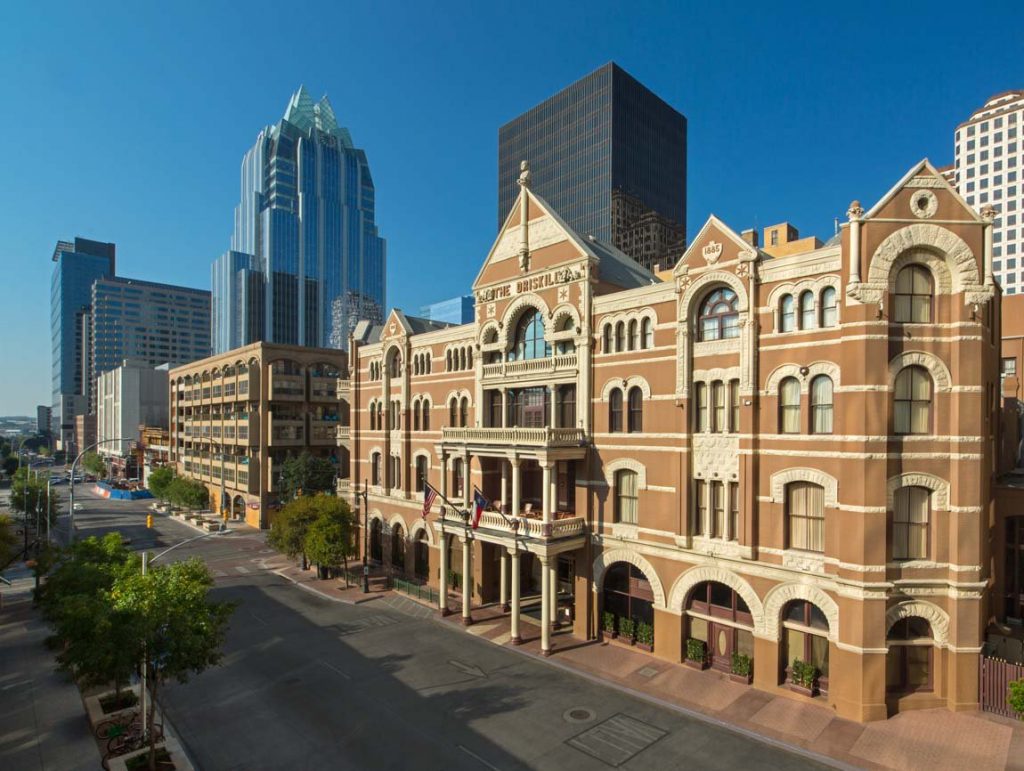 South Congress (SoCo)
Known for shopping, food, and trendy hotels, Austin's SoCo district is the place to be when taking a break from the music during South By Southwest.
In the late '70s and early '80s, Austin was a magnet for left-leaning cowboys and hippies disenchanted with the coasts. As such, Austin built a reputation as a "weird" town, and so the slogan "Keep Austin Weird" was adopted (then copied by the aforementioned cities). One of the SoCo attractions making sure that Austin stays weird: the Cathedral of Junk. It's a three-story interactive sculpture made of trash by a local resident in his backyard. There are lots of small details to appreciate, and you can walk up the steps inside the structure and take photos.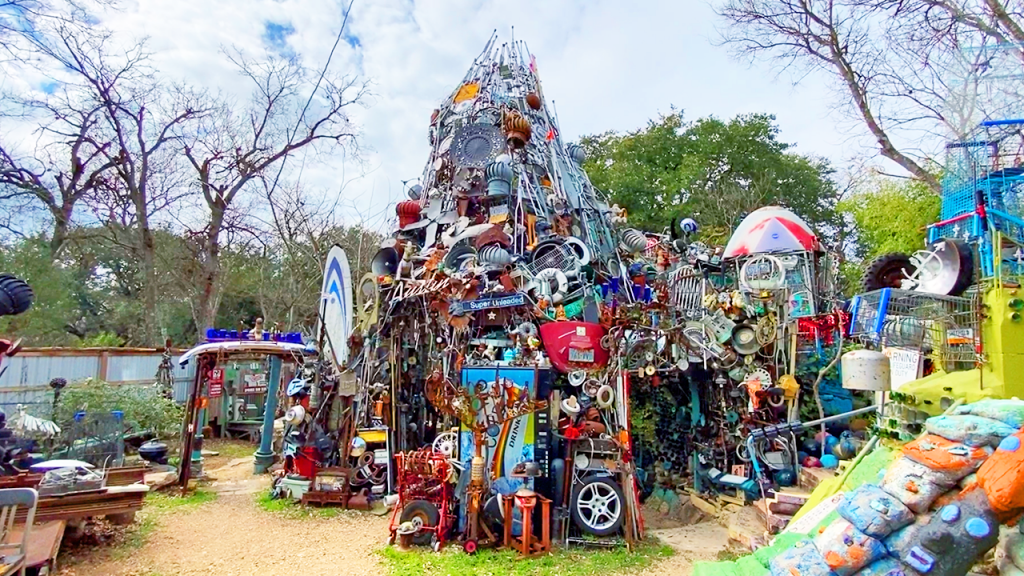 Austin was immortalized in Richard Linklater's 1990 film Slacker, and although not many attractions from the movie remain, a few still do. That includes C-Boys, a music venue on South Congress that features spectacular blues and rock performances nightly.
For a really nice place to drink a michelada on Congress, Hotel San Jose has a unique outdoor courtyard accented by beautiful greenery and a rotating selection of mellow DJ music. And yes, it's extremely touristy, but right around the corner from the Hotel, check out the "I Love You So Much" mural. I think there are better murals in the city, but you can't leave this one off a list of things to see in Austin.
Barton Hills
A quiet, natural enclave in southwest Austin, Barton Hills is most famous for its naturally-fed pool and the annual Austin City Limits festival.
In this neighborhood south of the Colorado River, you'll find the UMLAUF Sculpture Garden. It's a stroll-able outdoor garden containing bronze and stone sculptures from its namesake (Charles Umlauf), his influences, and his contemporaries. From there, it's only a short walk to Zilker Botanical Garden, which also sports walkable outdoor grounds.
Then, across from Zilker Park is Barton Springs Pool. While not architecturally significant, it's a truly staggering civic achievement. The pool is massive, naturally-fed, and one of the last places in the city frequented by Austinites of all different backgrounds.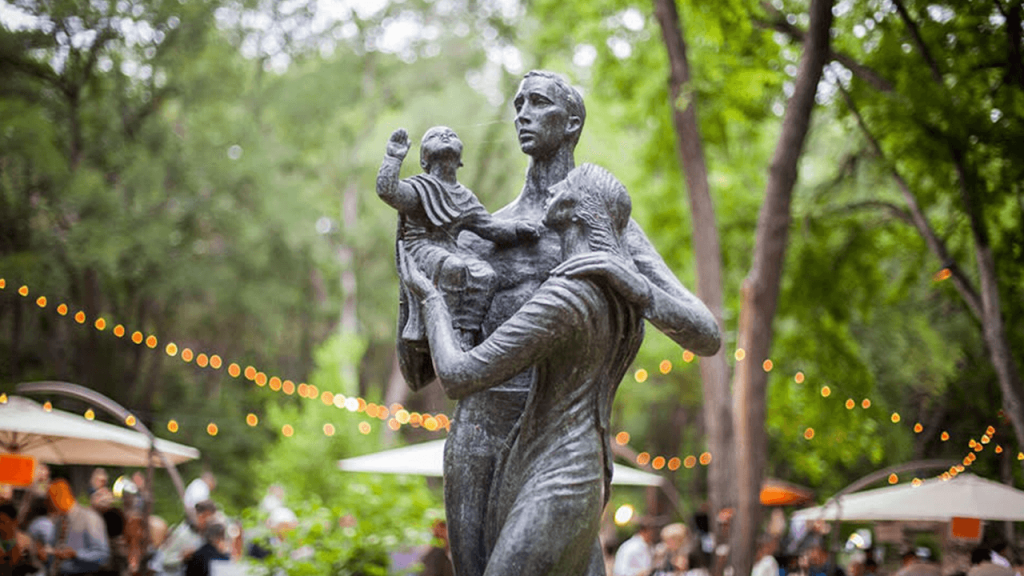 Take note of the staggering redesign of the Austin Public Library, right in the heart of the neighborhood on Cesar Chavez street. Groundbreaking on the new Library began in 2013, a collaboration between the San Antonio-based Lake Flato Architects and the Boston-based Shepley Bulfinch. Across the street is the Lady Bird Lake trail, a beautiful walking area that surrounds the lower Colorado River.
Finally, check out the sign on The Seaholm Power Plant. It was commissioned in the late '40s and has a really interesting Art Deco design. For my money, it's the coolest sign in Austin. No longer used like it once was, the plant has been re-designed to offer commercial, residential, and business spaces.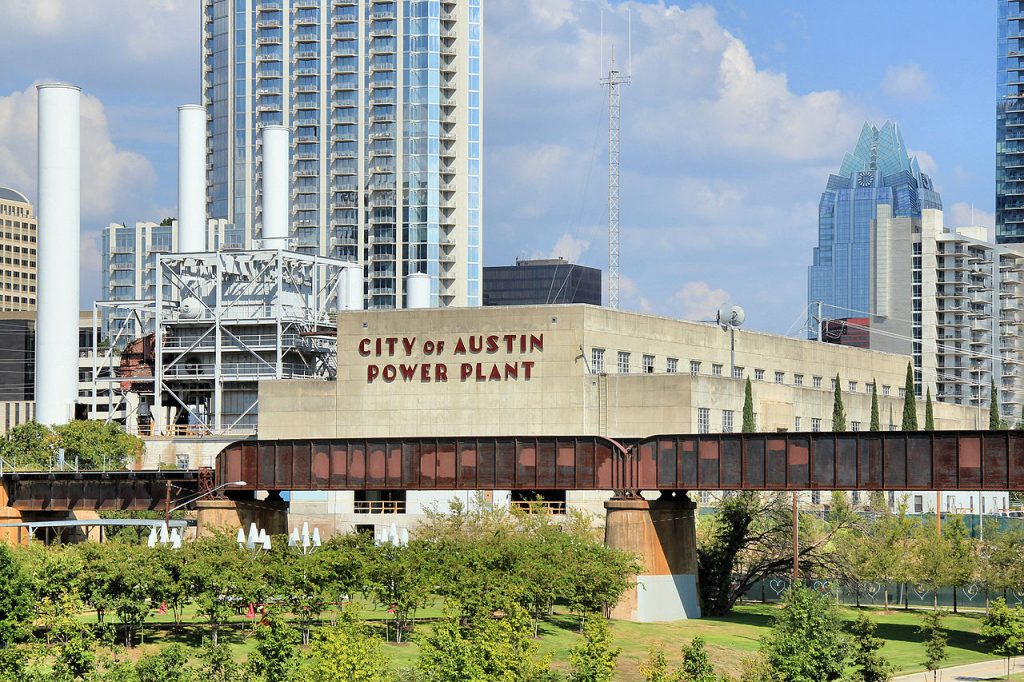 West Campus
West Campus is constantly buzzing with students running to and from classes, music fans visiting classic joints like Hole in the Wall, and art aficionados visiting the university's stellar museums.
Austin is home to the flagship campus of the University of Texas, which educates over 40,000 undergraduate students each year. Right in the heart of campus, the Main Building (colloquially referred to as The Tower) rises 30 floors and offers fantastic views.
Adjacent to campus, the LBJ Presidential Library is a staggering piece of 1970s brutalism. It belongs in East Germany, but it's been un-elegantly plopped along the I-35 highway. Aside from its look, the museum itself is a unique encapsulation of a president ensnared in a fascinating era of American history.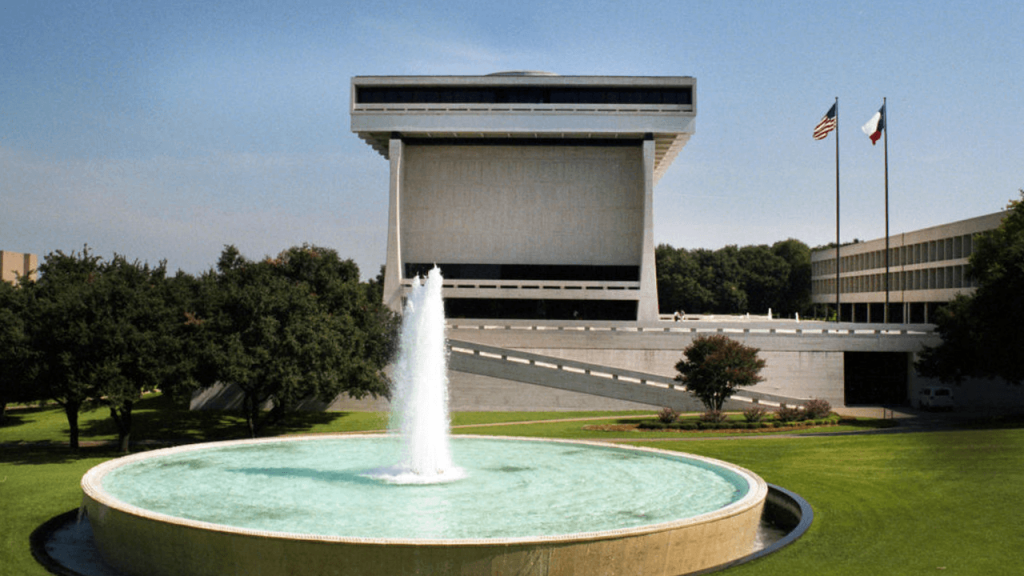 Once you've seen "I Love You So Much," check out the city's true gem of a mural: Daniel Johnston's "Hi How Are You" mural, made famous by Kurt Cobain's t-shirt. It's another one of the attractions from Slacker that remains in Austin. Sound Exchange Records, the legendary music shop whose exterior hosted the mural, has been replaced by a Thai restaurant, though.
Two of the big museums in Austin are the Blanton Museum of Art and the Harry Ransom Center, both near campus. The latter is more of an archive than a museum, but both spaces are beautiful, world-class facilities.
Hyde Park
Hyde Park is a quiet, residential neighborhood that attracts few tourists. Located just north of Central Austin, the area is home to an excellent museum and the Mondo Gallery.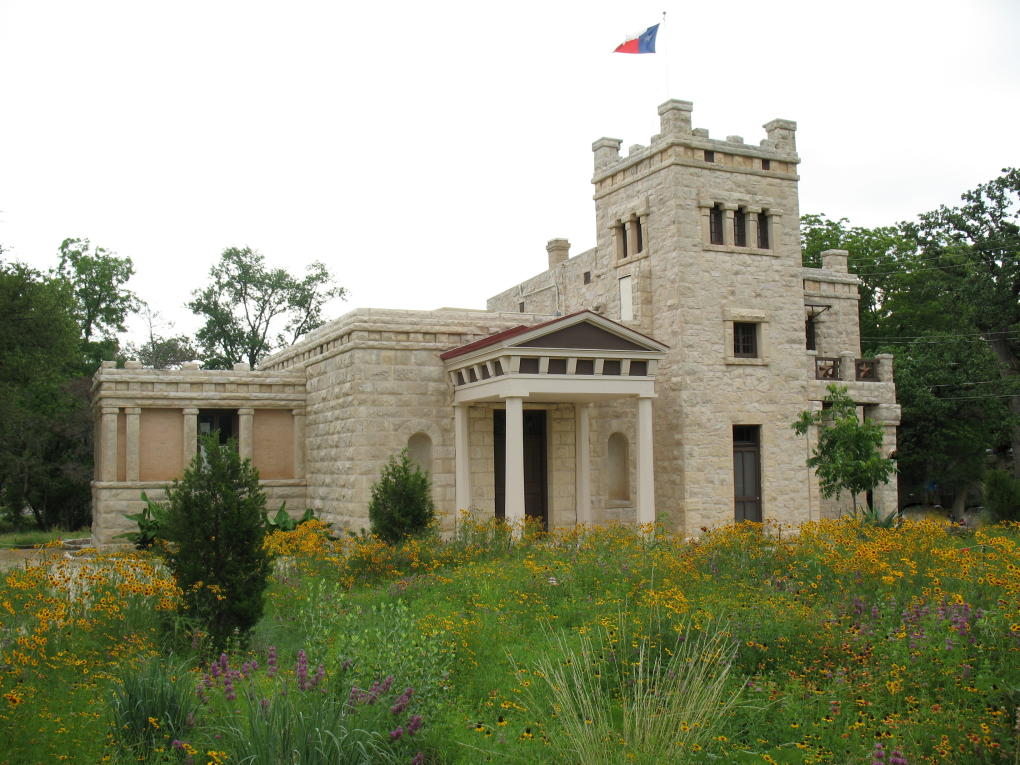 The Mondo Gallery is kitschy, but it's great for film buffs. The gallery is run by Alamo Drafthouse, the cinema chain founded in the city with six locations in Austin and another coming this summer. The Gallery has some really nice temporary collections—it's Austin-focused, but features work from artists from around the world. The Elisabet Ney Museum is one of my favorites off the beaten path. It features all of Ney's work and temporary collections.
Other Spots to See
East Austin is the place to be for cheap cocktails and great music. The world-famous White Horse is the place to check out honky-tonk music. Be warned, though: If you're asked to two-step, you better be ready to dance.
The Laguna Gloria (just north of Tarrytown) is my favorite museum in Austin, and surprisingly, it's the city's only museum solely dedicated to contemporary art. It has a distinctly mission-style design, and is surrounded by lagoons and acres of greenery. Its sister property, the Arthouse at the Jones Center, is also great.
The George Washington Carver Museum (East Austin) is located in an unassuming and rapidly gentrifying part of East Austin. It's definitely a good introduction to the former-Black/Mexican neighborhood that is now decidedly the hip part of Austin. The museum is stellar and the architecture fits the neighborhood it's surrounded by.
---
Planning a creative road trip? Check out our other Cities By Design guides: Portland, OR; Palm Springs, CA; and Downtown L.A.!