Reading Time:
5
minutes
You got your picture of the Hollywood sign? Great. Posed in front of Guy Fieri's star on the Walk of Fame? Instagram's gonna love it. But now, it's time to explore the inspiration, history, and cultural diversity of Los Angeles. Much of Downtown L.A. has been revitalized by stylish hotels, restaurants, galleries, and fashion retailers, so there's plenty to see and do.
Here's a list of what any design-savvy visitor needs to see and do in the City of Angels.
Fashion District
This expansive swath southeast of the Convention Center isn't just a garment hub—it's also a destination for music lovers and artsy-craftsy types. Within a few blocks of the conference, you'll find a world of paints, pens, drafting, and model-building supplies at Architects Corner, a history of pop music at the Grammy Museum, and swank lounging at the recently-restored 1926 Spanish Colonial Hotel Figueroa.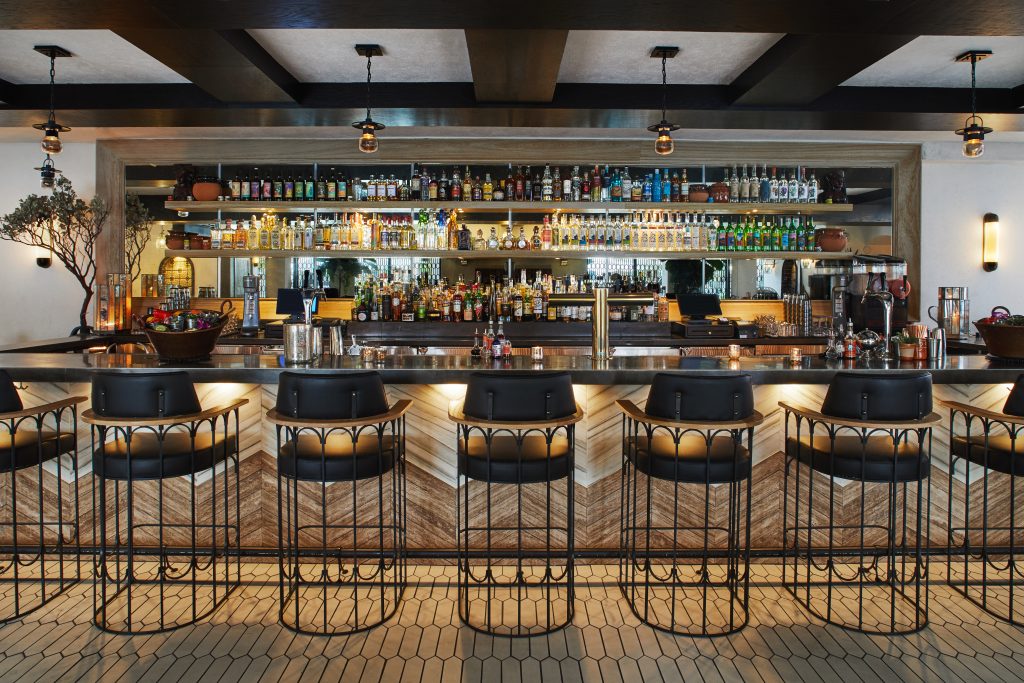 For further exploring, head down to Broadway, where the Ace Hotel and its insanely ornate Theatre beckon with hipster vibes on an urban stretch dotted with historic movie palaces.
Fashion fans will want to scope out The Santee Alley, a stretch of nearly 150 clothing and accessories vendors offering steep discounts and the occasional designer imposter. Grab a bite at Sonoratown, the taco spot of the moment—we recommend a taco with chorizo or the chivichanga. Check out the nearby Los Angeles Flower Market and Moskatel's, an eye-popping emporium of craft supplies.
Downtown L.A. (a.k.a. DTLA)
Downtown L.A., a highly-walkable neighborhood, is home to iconic landmarks like Los Angeles City Hall (an Art Deco classic frequently featured in film), Pershing Square, and the Angels Flight funicular railway. Fortify yourself for a tour of the area at Bottega Louie, a guilt-inducing gilt and marble French cafe with a macaron display that may revolutionize the colors on your next mood board. Then, head down Grand Avenue toward the glistening Cubist crumple of Frank Gehry's Walt Disney Concert Hall to reach twin beacons of 20th and 21st century art. MOCA, designed by 2019 Pritzker Prize-winning architect Arata Isozaki, has a deep collection of American abstract pieces, Pop art, and sculptural gems from notable artists. One of them, local artist Larry Bell, unveiled his red glass construction "Bill and Coo" on the museum's plaza in 2019.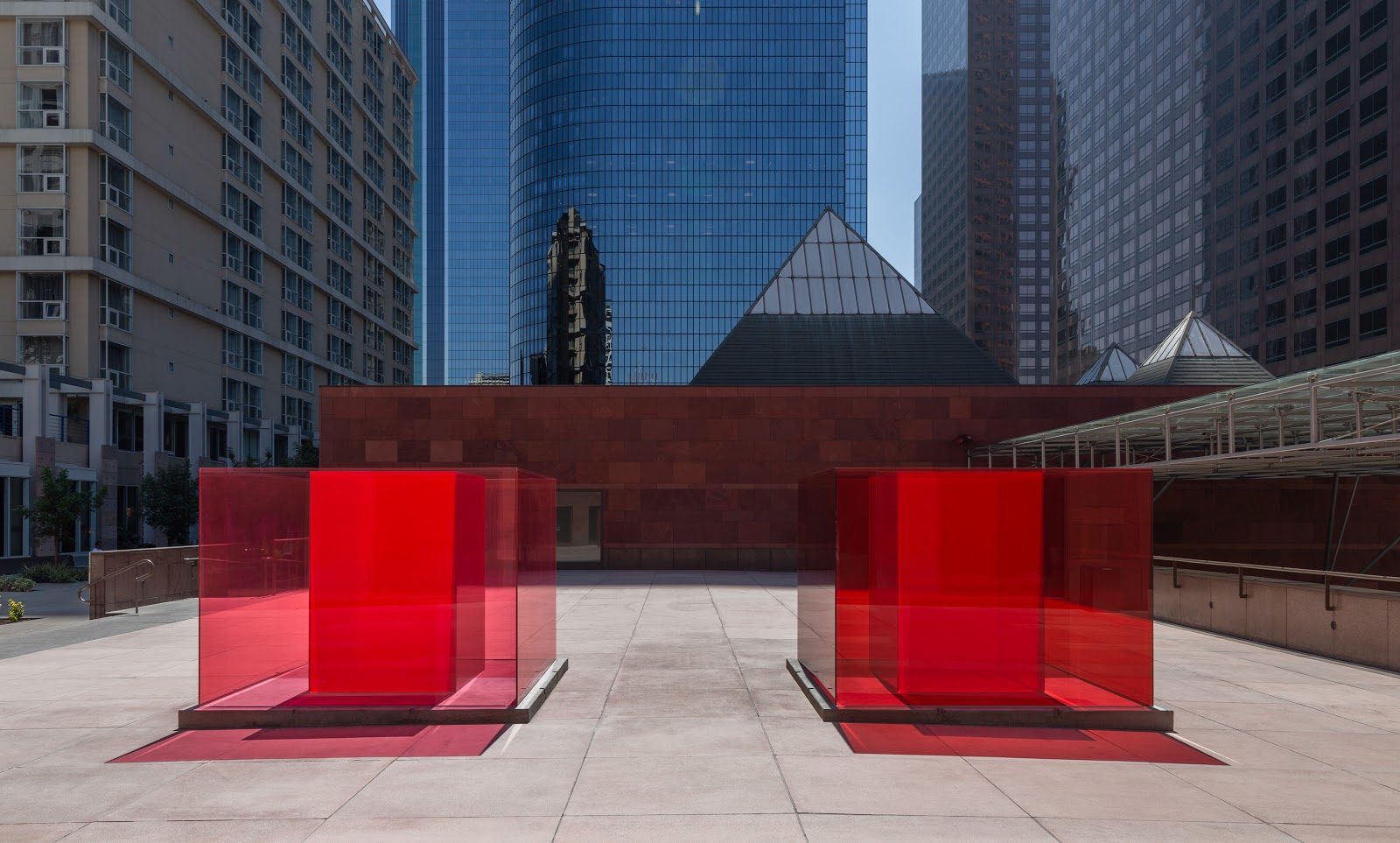 Across the street, the free-admission The Broad is an impressive space filled with notable Ruscha paintings and array of provocative works by Basquiat, Koons, and Murakami. Nearby, you can peek into the 1893 Bradbury Building, a proto-modernist office with a skylit atrium and ornate ironwork, notably featured in Blade Runner and 500 Days of Summer. It's across the street from the bustling Grand Central Market, where you'll find artisan food and cafes (including the impeccably branded Eggslut).
Little Tokyo
Kawaii, the celebration of cuteness, rages hard in this small but lively Japanese-American cultural parish a couple of blocks from City Hall. Along with sushi and ramen bars, the neighborhood is dotted with shops selling Sanrio, anime, and manga, as well as traditional Japanese housewares and brilliantly-packaged toys and snacks.
Check the Tokyo Japanese Lifestyle outlet for bargains, Japangeles for street wear, and Popkiller for clothing collaborations with artists like Tate Kayoko and Naoshi.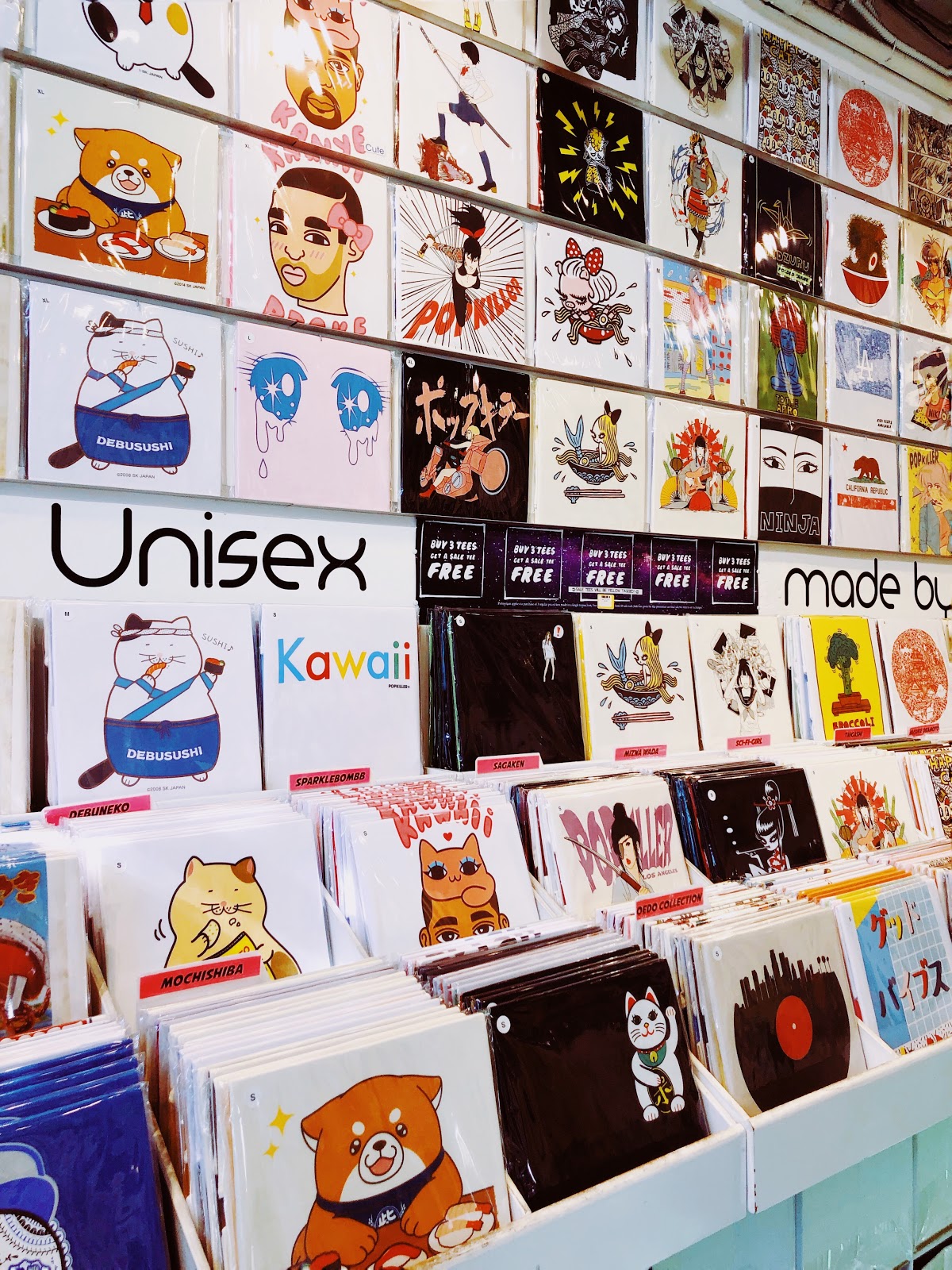 Little Tokyo also offers highbrow attractions like the Japanese American National Museum, which features art and historical artifacts, and the Geffen Contemporary at MOCA. The latter is a Frank Gehry-renovated police car warehouse, currently featuring works from MOCA's collection of contemporary luminaries like Mike Kelley and Chris Burden. It also houses an installation of Barbara Kruger's nearly 600-square-foot mural, "Untitled (Questions)."
Arts District
Sandwiched between Little Tokyo and the Los Angeles River, this low-slung industrial stretch is a tangle of power lines, renovated warehouses, and some of the city's finest murals. The works of Cleon Peterson and the calligraphic tags of RETNA are featured in the Arts District—be sure to check them out.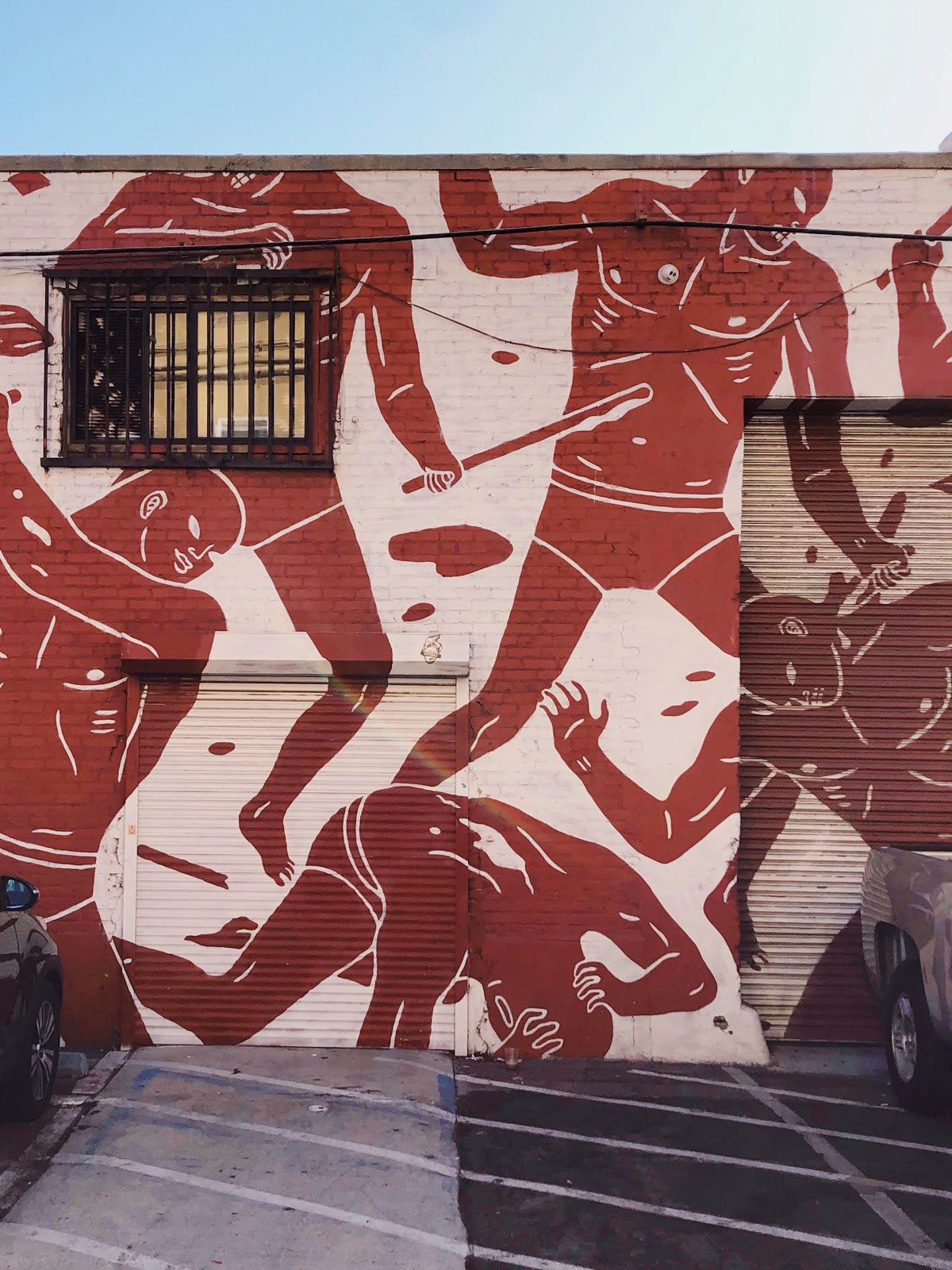 Though the area has exploded southward, the main drags are still 3rd Street and Santa Fe Avenue. That's where the L.A. outpost of the Zurich-based global gallery Hauser & Wirth commands nearly 11,000 square feet in a former mill.
If you're in a mood to shop, Hammer & Spear offers equally handsome home decor. Design fans will want to check out Hennessy & Ingalls, the art and architecture bookstore at the Southern California Institute of Architecture. 
Also take note of the a+d museum, whose exhibits champion progressive architecture and design. Proof of the area's rapid gentrification can be found in the parade of next-big-thing restaurants like Bavel, high-end retailer Dover St. Market, and Row DTLA, a 30-acre complex of groovy restaurants and retail. Of course, the Arts District is filled with established and emerging galleries and art spaces including Cirrus (which shows John Baldessari and Judy Chicago), Night Gallery, the Romanian-based Nicodim Gallery, and Parrasch Heijnen Gallery (which exhibits works by Ken Price and Peter Voulkos).
Chinatown
Grab some noodles and boba tea, shop for cheesy souvenirs, and see some of the best neon signs in the city in this highly walkable, extremely touristy neighborhood. Cruise the heart of Chinatown⁠—Chung King Road and Gin Ling Way⁠—for cutting-edge art galleries, intimate performance spaces, unique experiences like the perfume-centric Institute of Art and Olfaction, and the bamboo-and-Chinoiserie lounge General Lee's. Don't skip arty N. Broadway, home to the gallery Eastern Projects, Building Block (a showroom focused on architectural designs for leather and luggage with a nod to the 1980s), and South Willard, which exhibits world-class ceramics and sculpture.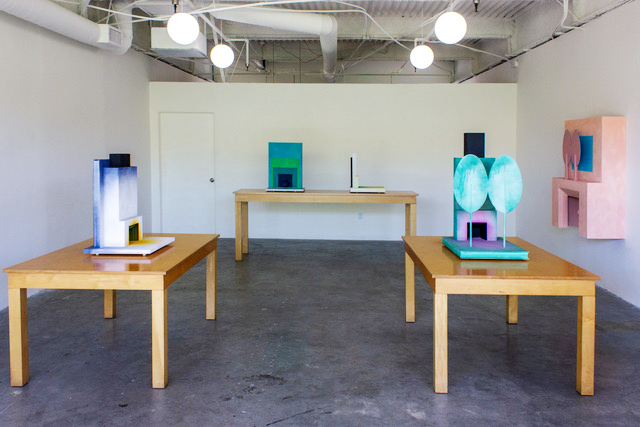 How to Get Around
Given the sprawling nature of the city and the lack of reliable public transit, the rideshare is Downtown L.A.'s official mode of transportation. It is possible to walk between certain destinations, and we've noted the attractions that are close enough for walking, but be sure to plan ahead. DTLA still has areas that are considered dangerous. When in doubt, call a car.