Reading Time:
5
minutes
Nothing sells a car like beauty, and few things (if any) are more consequential to the attractiveness of an automobile than its grille. What you see approaching in the rear-view mirror is a car's best face forward—its brand identity, a physical manifestation of marketing and design, and a way to distinguish itself from the pack. 
In the early days of motoring, form followed function, and grilles were no less than the car's radiator placed out front for maximum cooling. Today, grilles are long past being technically necessary, and radiators often reside far behind the grille, or not at all, if that car is electric. Airflow from low down is what aerodynamicists and engineers want.
Grilles help define the face of a car. In time, they can become the face of a brand, imbued with all the meaning, aspirational quality, and design heroics that car styling can summon. A good example: BMW, whose signature twin kidney first graced its models in the 1930s. It's been a wild ride since as the BMW grille got larger, and then smaller, and then (almost laughably) larger again, each meant to connote the essential values of the brand—performance, precision engineering, and driving excitement.
How can a BMW grille say so much? Join us for the ride.
BMW 303 (1933-34)
The Bayerische Motoren Werke Aktiengesellschaft (Bavarian Motor Works, AG) made airplanes until Germany's loss in World War I forced a change in direction. It tackled its first cars in the late 1920s, but the 303 launched at the Berlin Motor Show in 1933. A comparatively sedate family sedan and the largest car BMW had made to date, it marked the first time the double kidney theme was deployed. Two simple ovals, side by side, and a distinctive brand look was born.
BMW 328 (1936-40)
One of the great sports cars of its day, the 328 illustrated how elastic the twin kidney theme could be, narrower and even taller than its predecessor, and more aerodynamic, too. Superior airflow management was but one element that made the 328 one of the most successful sports and racing cars in the years before the Second World War.
BMW 507 (1956-60)
The V8-powered, limited-production 507 sports car proved too expensive to build to its projected volume of 1000 cars a year. BMW only made a few hundred, ensuring its status as a multi-million-dollar uber-classic today. Designed out of house by Count Albrecht von Goertz, it was the first truly new riff on the double kidney, lowering and widening the two grilles that run practically the full length of the low, wide car. It looked like a BMW, but just.
BMW 2002 (1967-77)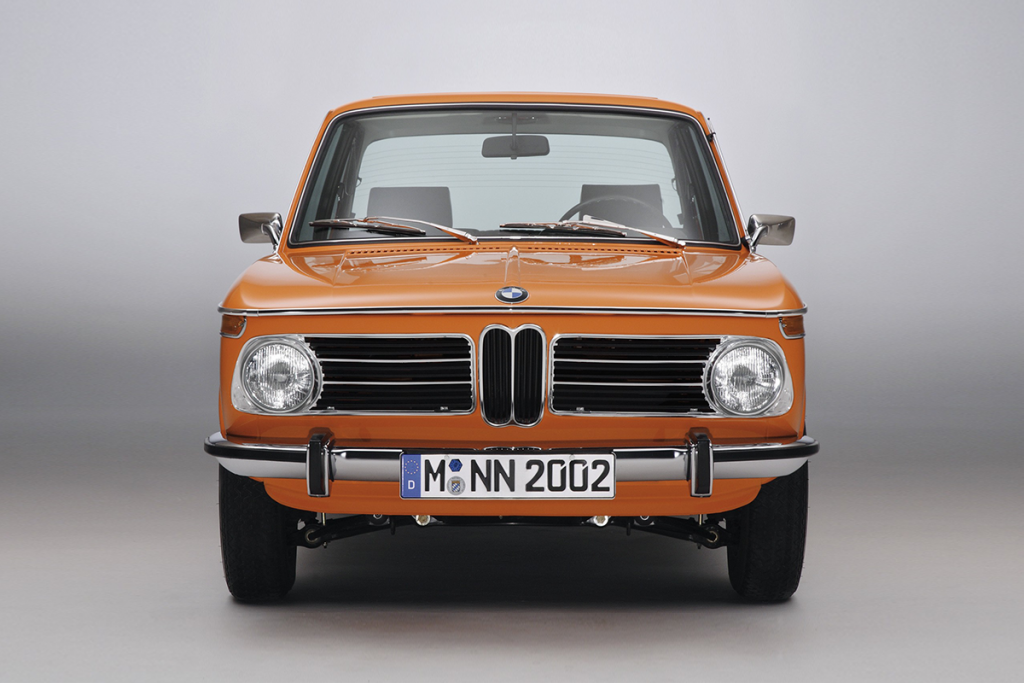 The legendary 2002—the first BMW to really crack the American market and arguably history's seminal sport sedan—launched a genus that remains with us today, even as the world wallows in high-riding SUVs. The 2002 drew much from its predecessors, BMW's Neue Klasse 1500/2000 models. But this definitive design, the work of Italian wunderkind designer Giovanni Michelotti, moved the art forward, blending the 1500's full-width horizontal grilles with narrow, upright kidneys. Later models, like this '70s 2002tii, saw their grilles painted black, with bare aluminum outlining their distinctive forms.
BMW 3 Series (E36, 1992-1999)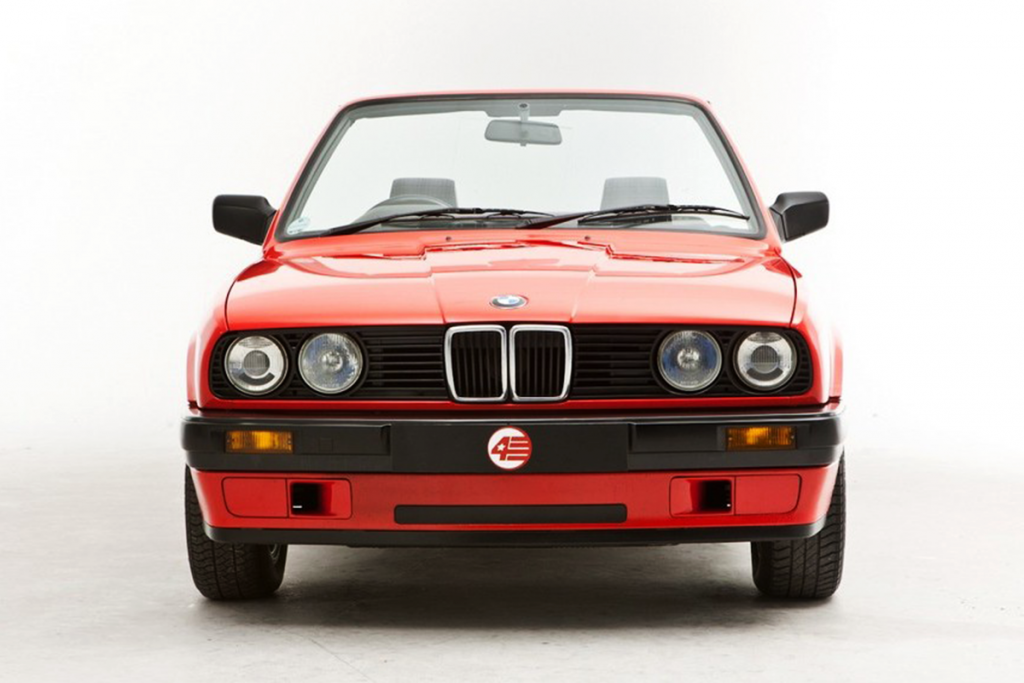 The pull of modernity and mounting demand for increased aerodynamic efficiency dictated that BMW would smooth out the fronts of its vehicles in the 1990s. The company did that by fairing-in headlamps and losing its horizontal side grille portions, leaving only a stylized, considerably less-ovular kidney shape, surrounded by body color plastic or metal. Thus leading the company squarely (pun intended) into the future, a change that somehow cleverly scanned as nothing other than a BMW.
BMW X5 (F15, 2013-2018)
As the 21st century rolled in, BMW decided (along with the rest of the industry) that the way to greater riches and true contentment was to build larger cars—and a lot more SUVs. And larger vehicles need larger grilles to stand out from the crowd. Arch-rival Mercedes Benz could multiply its famed three-pointed star logo geometrically in its grilles, but BMW, whose logo never graced its grilles, decided it was time for the twin kidneys to swell dramatically. At the same time, we see the shapes morphing once again, moving away from the near squares of the past. This 2014 X5 M performance edition has twin-vane grille strakes to connote top-of-the-line exclusivity.
BMW X7 (2019-present)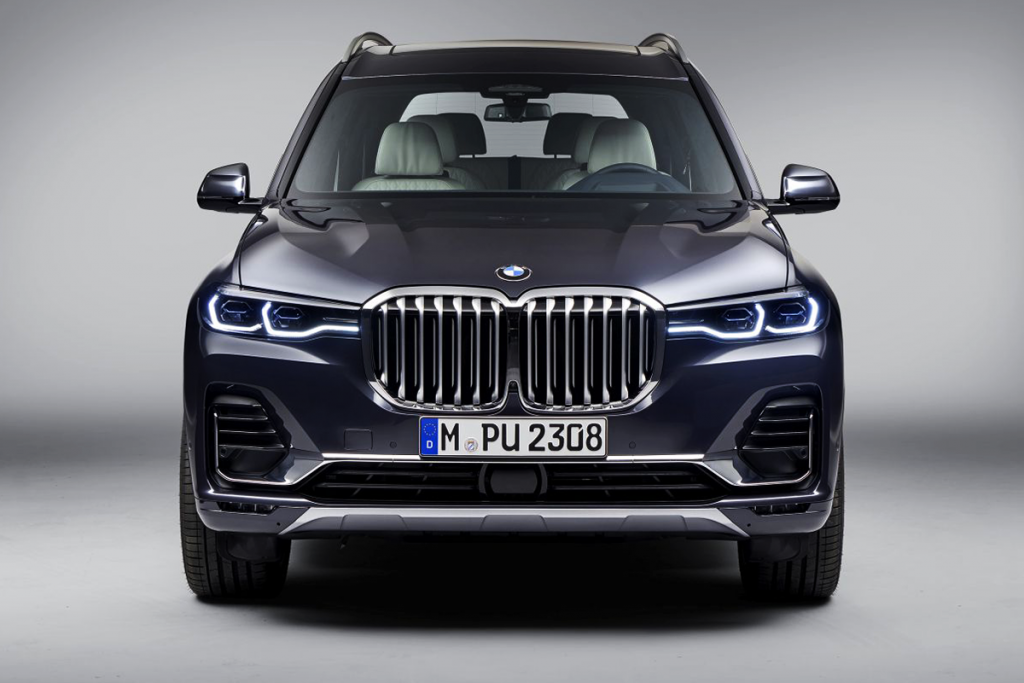 BMW's new largest SUV gets its biggest grille. If big is good, bigger must be better—and the recent refresh of the current 7-Series—launched with a large, albeit smaller grille—adheres to the principle. New regulations require that car hoods have room to deform before a struck pedestrian hits the rock-hard engine beneath it. This has dictated higher hoods, which may suggest bigger grilles—though maybe not grotesquely big. Note, too, this BMW grille is actually not designed to let air into the engine compartment, unless it chooses to electrically open vents. The grille may look stupid—veteran German automotive journalist Georg Kacher recently dismissed it as "a XXXL lapse in taste." But it's still what you might call a smart grille.
BMW VISION iNEXT 21 (Future)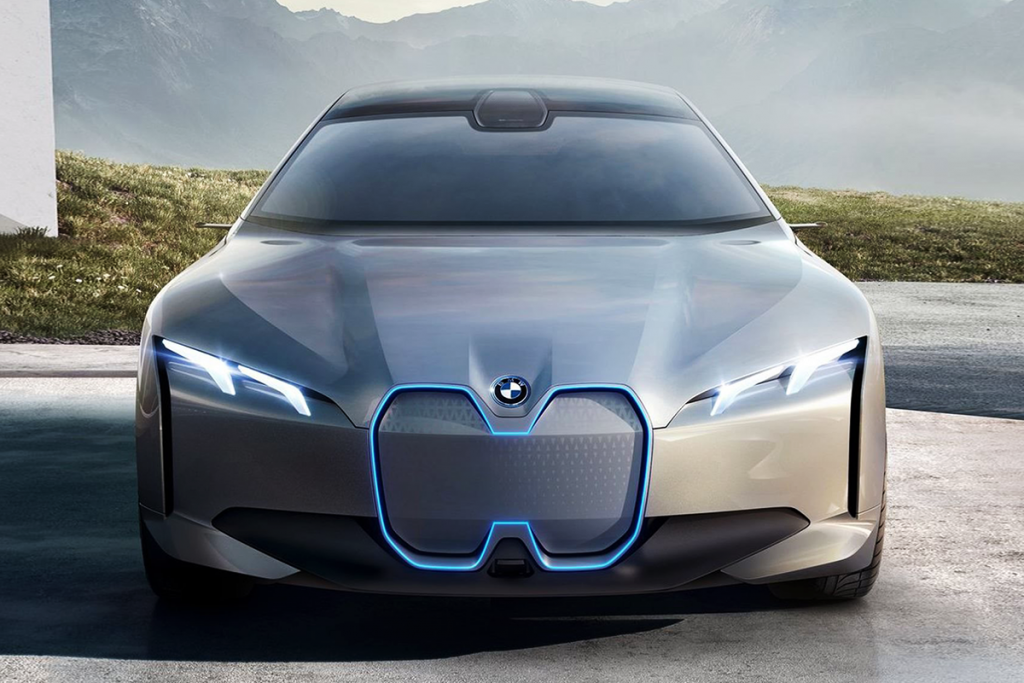 Due to hit showrooms sometime in 2021, the iNext 21 concept presages a new era, bringing all-electric, all-wheel-drive, and semi-autonomous capability into the arena where the X5 currently plays. A major departure from all its predecessors, the iNext 21 (as a concept, at least) takes the traditional BMW grille and drops it back in the Vitamix to come up with something just as big, but now with the kidneys interconnected and their shapes newly reimagined with straight lines replacing curves. Kacher was unimpressed, citing "…humongous grilles which cross the line from frivolity to embarrassing…and rodent teeth caricature…that look as if they were styled by someone under the influence."
Yet, it must be added, unmistakably BMW.
---
Imagery courtesy of AutoEvolution and Motor Authority