Reading Time:
3
minutes
If there's one thing we're sure to take away from Apple's iPhone 11 launch party, it's further proof that everything is, in fact, coming up rainbows. For the better part of a year, Apple has been slyly paying homage to its multicolored roots—in the opening film to their spring event, at the opening of Apple Park in May, and in their invitation to today's event, which included a translucent, 3D version of the company's original 1977 rainbow logo.
Further proof came in early September, when Apple's 5th Avenue flagship, the glass cube that's still under re-construction, was given a shimmering, iridescent coating.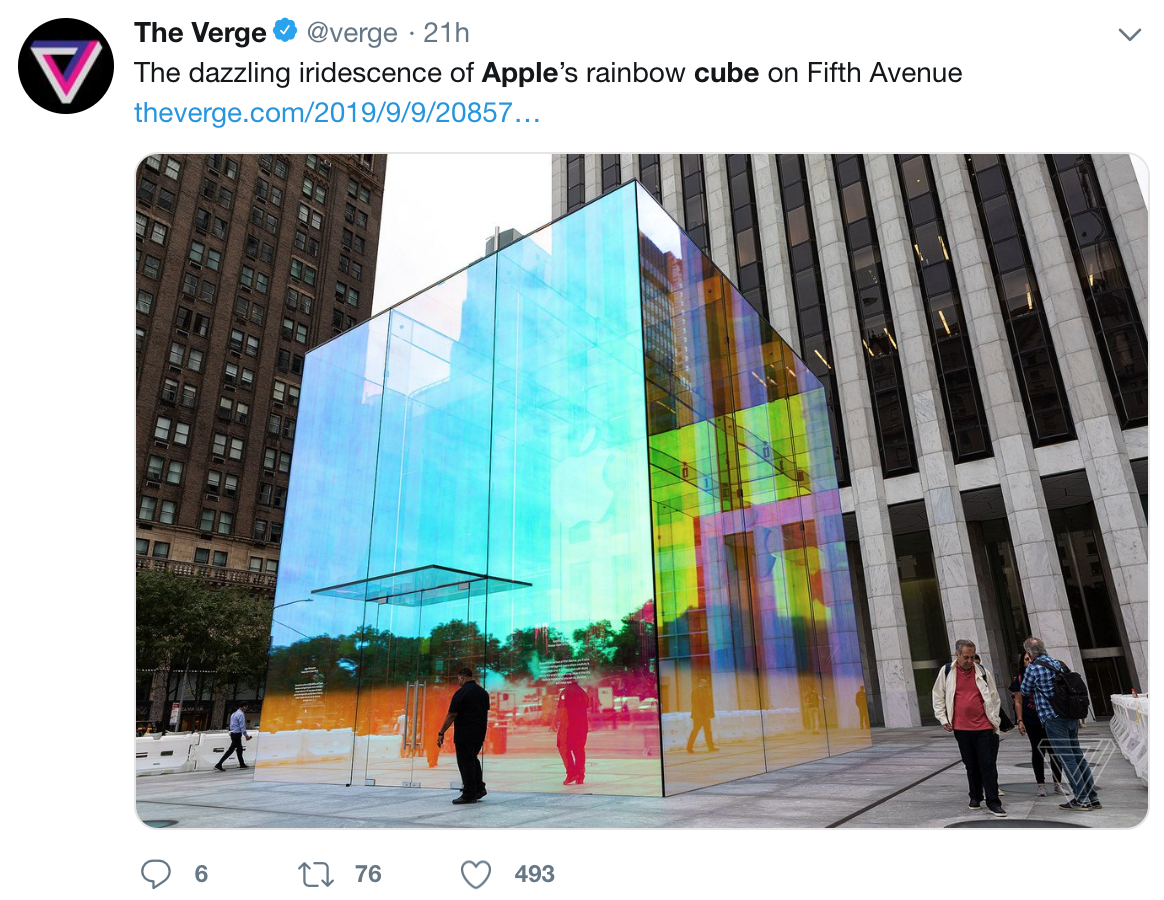 But it's not just Apple that's embracing the refracted light phenom; recently, bright, iridescent rainbows have been cropping up in all corners of the design world, from the runway to furniture to unicorn food. In 2019 alone, bold spectrums of color appeared in collections from Gucci, Burberry, and Balenciaga. Rainbows became the latest craze in high-end watches, the holographic hair trend took off, and even rainbow freckles became a thing.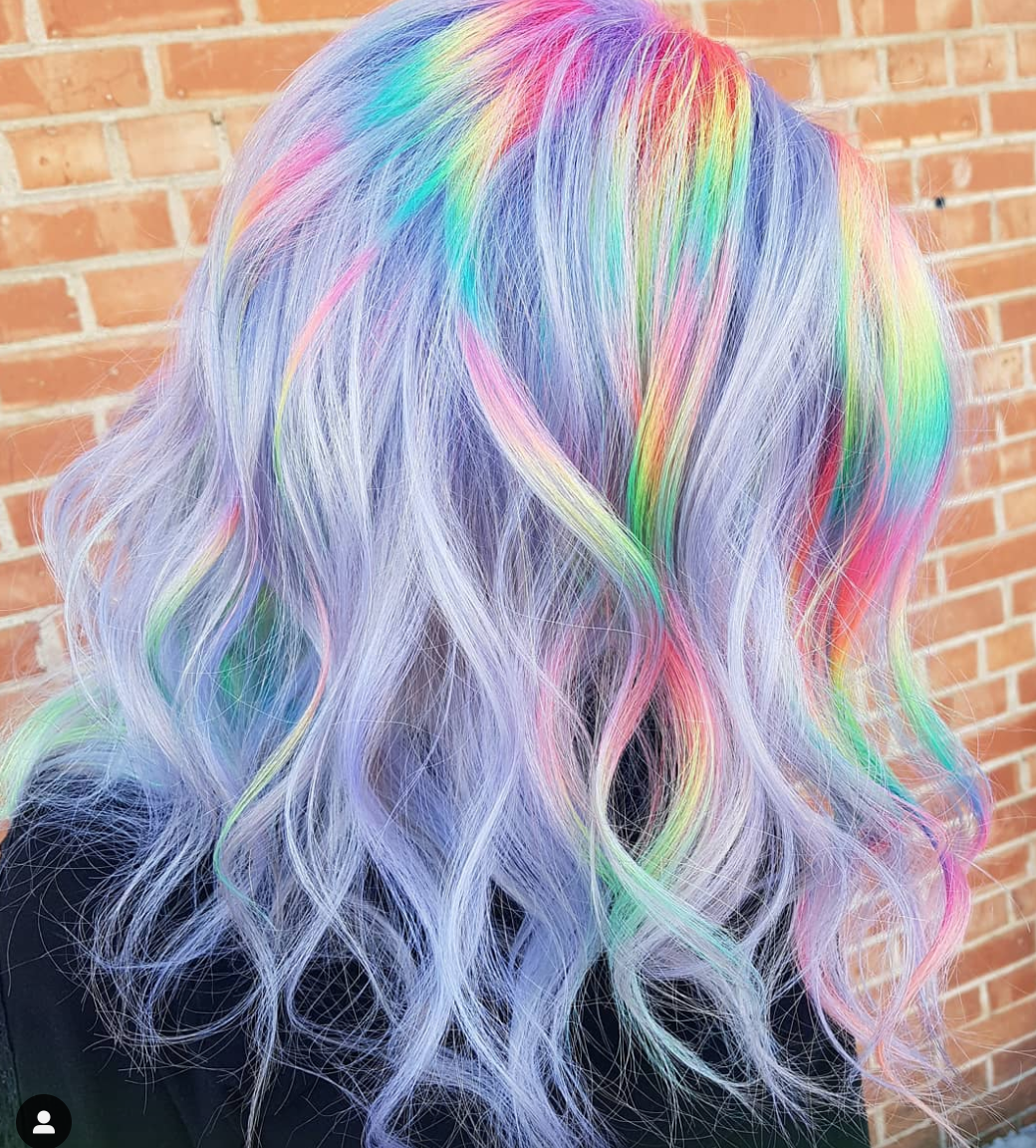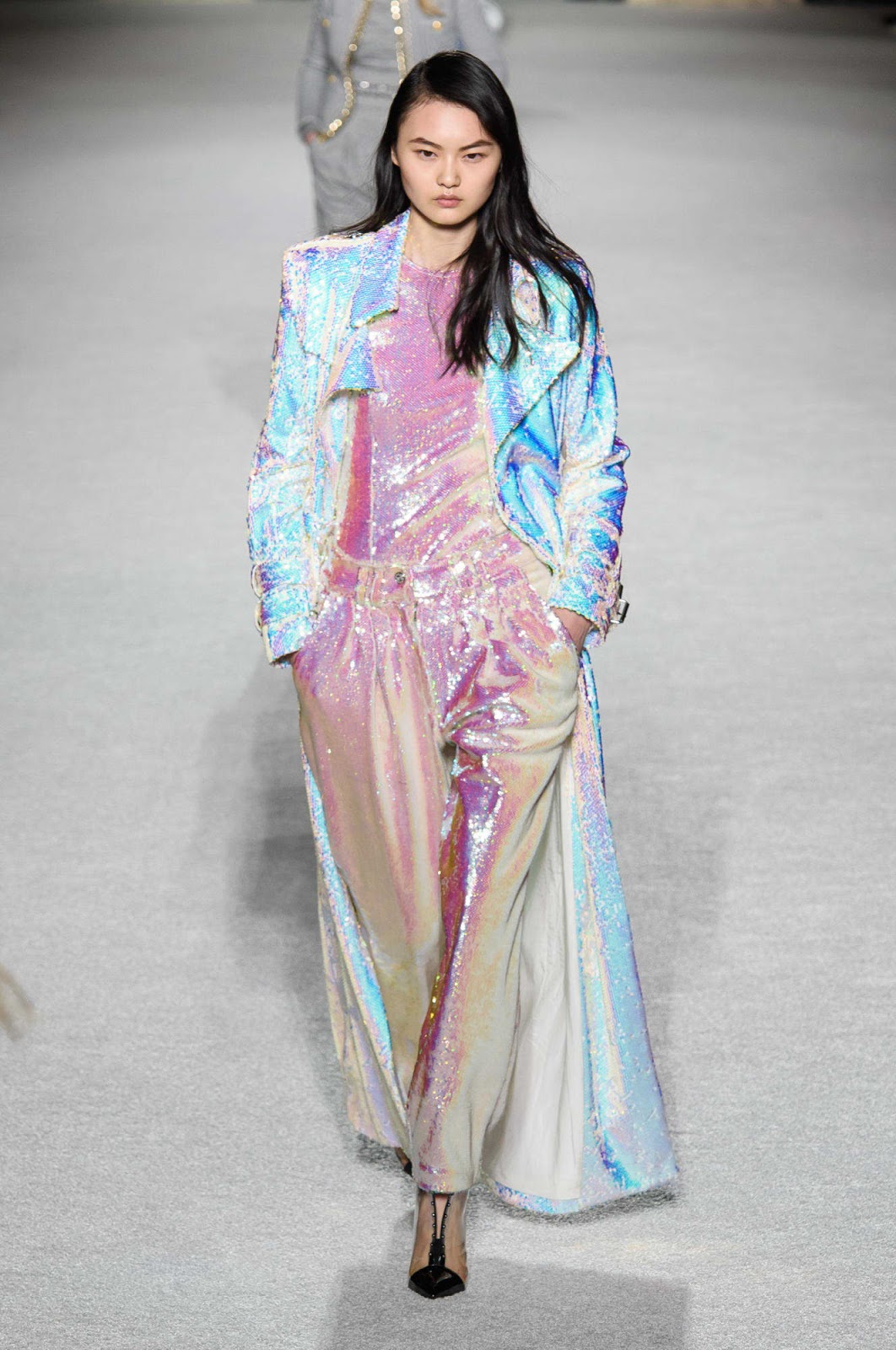 This came on the heels of the '18 obsession with holography and iridescence in fashion and beauty. Shimmering soap bubble-like pink, white, and blue fabrics appeared in a number of collections, including from Maison Margiela, Sies Marjan, and Balmain.
Design, art, and architecture have also seen their share of rainbow iridescence in recent years. Just take Tom Dixon's oil-slick vases, JOOGII's disco acrylic chairs, or Studio Orijeen's lenticular-surfaced cabinets, which change their color depending on where you are in the room.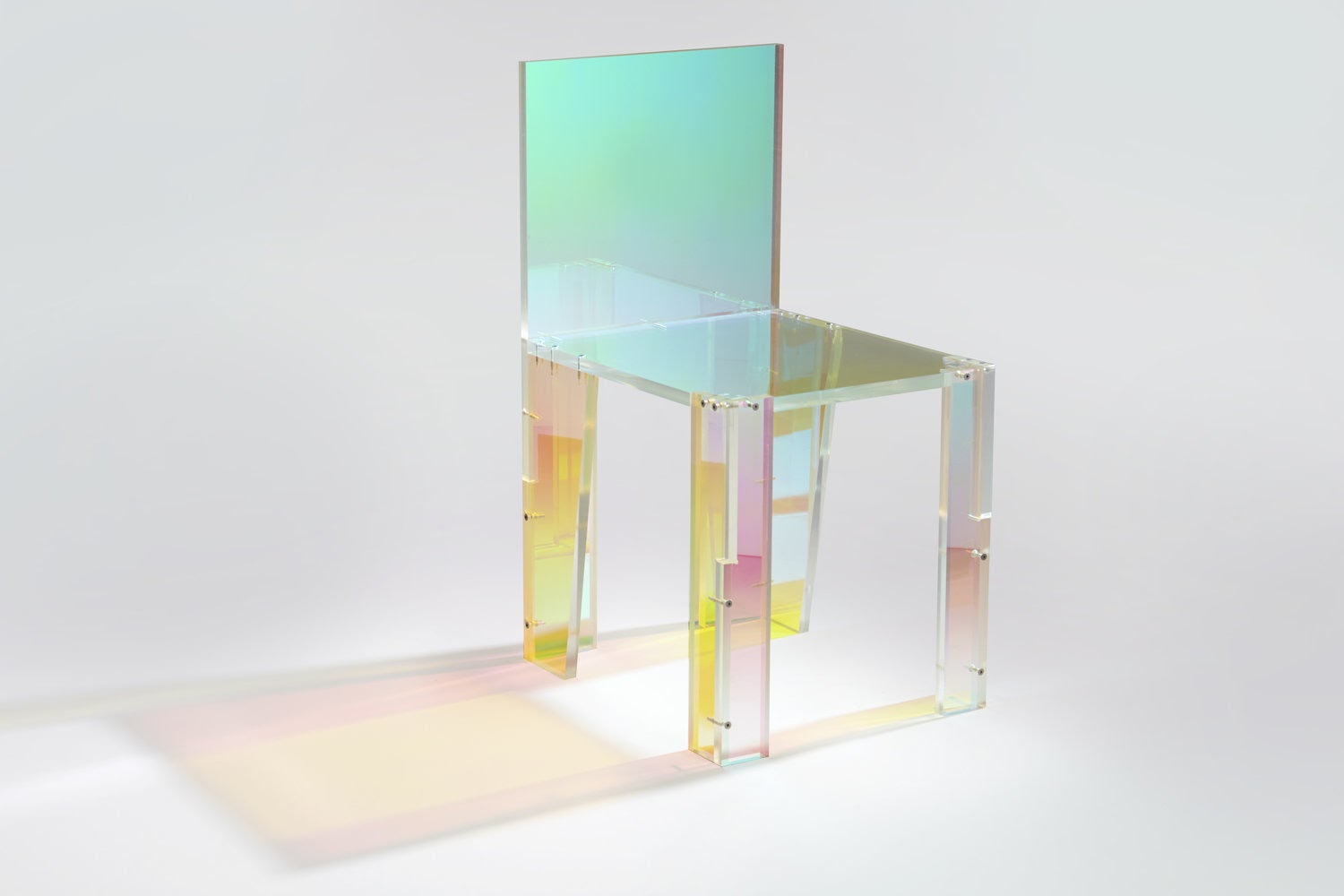 Apple's glass cube isn't the only building sporting a rainbow facade these days. The Dutch architecture firm MVRDV recently covered a Beijing shopping center in subtly iridescent ceramic tiles, and A+I architects gave the ad agency Canvas Worldwide a new office with partitions of dichroic glass, which display various bright hues depending on lighting conditions. 
In an article for Fast Company, Meg Miller explains that part of the "iridescence craze" in design has to do with technological advancement. Since 2000, the company 3M, the makers of Scotch Tape and Post-Its, has also made an expensive, labor-intensive dichroic finish. But in 2013, noticing an uptick in demand, the company developed a removable dichroic adhesive, with a cellophane wrap consistency—suddenly making it possible for designers to achieve dichroic effects much more easily: "It's what gives JOOGII's collections its disco vibe," says Miller. 
Apple reps say that the dichroic effect at the 5th Avenue flagship is only temporary, and that the glass cube will return to full transparency once the store reopens. But rumor has it that the next round iPhone XRs will be sporting a few more colors of the rainbow—green, and quite possibly lavender, among others. If the September launch is anything to judge by, Apple's embrace of the old rainbow color scheme is only just beginning.