Reading Time:
5
minutes
What, you might be wondering, is a VSCO girl and why am I just hearing of her? A VSCO girl is a Gen Z stereotype named from the mobile photo-editing app that is forever open on her phone, ready to enhance ever selfie she's ever thought to share with the world. She's an effortlessly cool (or seems so, anyway) middle-class girl who's never seen without a Fjallraven backpack, a Hydroflask, puka-shells and Birkenstocks, with her beachy hair in a scrunchie.
This summer, the VSCO girl had a moment, reaching the apex of cultural obsession. Which naturally led to vicious satirization—it's totally a meme now. But despite her cringe-worthy reputation, the VSCO girl may have a more useful skillset than just "chasing sunsets," as her profiles suggest. At the very least, she knows her way around VSCO.
Here's how to edit photos like a VSCO girl.
The VSCO Basics
VSCO, much like Instagram, lets users edit their photos using a series of presets and tools, but they offer a greater degree of control than the Gram's do and can create a clean look in a way that feels more natural than the heavy-handed Instagram filters. And, because there are no ads, no likes, and no comments, the platform is not built on popularity—it's built on aesthetics. For those of you who have never been on the mobile site, here's a little tour.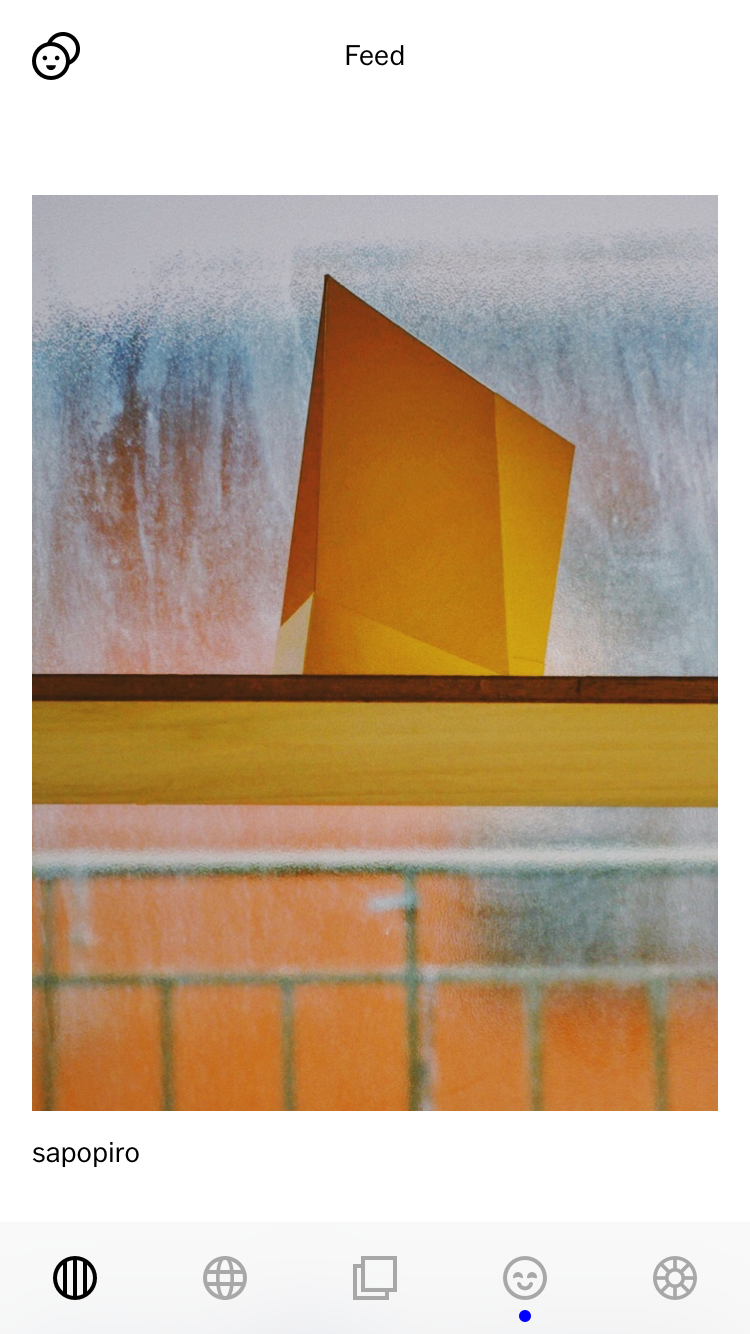 Like other mobile apps, VSCO has a feed, which is where you can see what your fellow VSCO creators are posting. And there's also a Discover tab, which is where you can find suggestions made just for you based on what you've previously liked.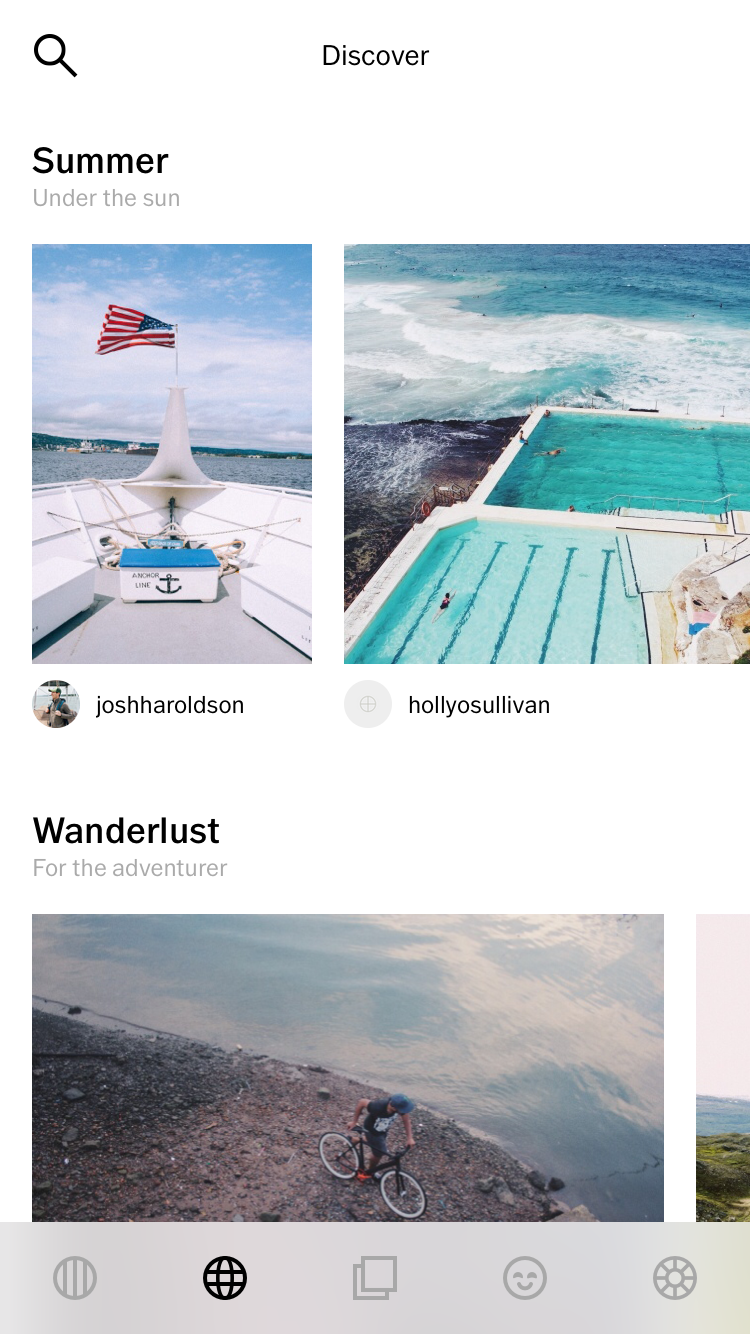 Notice what's not here: VSCO doesn't track likes, so when you click on a photo to get more information, you find only three options—to favorite, to repost, and to send. But that's not all that's there. It also shows what preset—or filter—the photo was edited in, so that when it comes time to create your own stuff, it's easy to replicate a certain style or mood.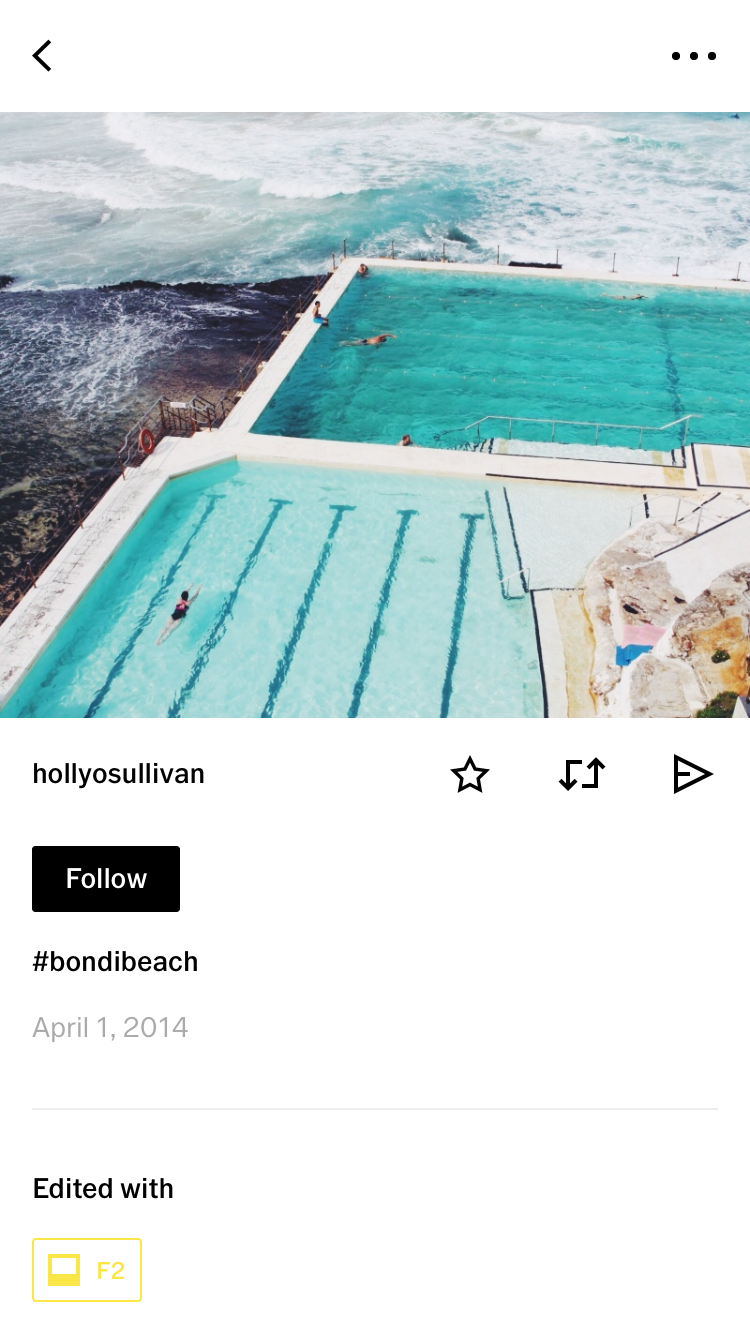 If you want to have the most flexibility for editing your photo, consider using VSCO's in-app RAW feature. That's right—you can shoot RAW files in VSCO.
Pick your preset
Presets are what sets VSCO apart from other editing apps, and they come in a range of styles. There are entire collections of presets with subtle differences between them that can be used based on the kind of photograph you've taken (landscape, portrait, bright sunlight, etc.) and the kind of effect you're hoping to achieve (retro, analog film, minimalist, vibrant, etc.). In a way, it's a lot like what Instagram used to be.
Every time you upload or take a photo in VSCO and begin to edit it, VSCO recommends presets that will work for the particular image.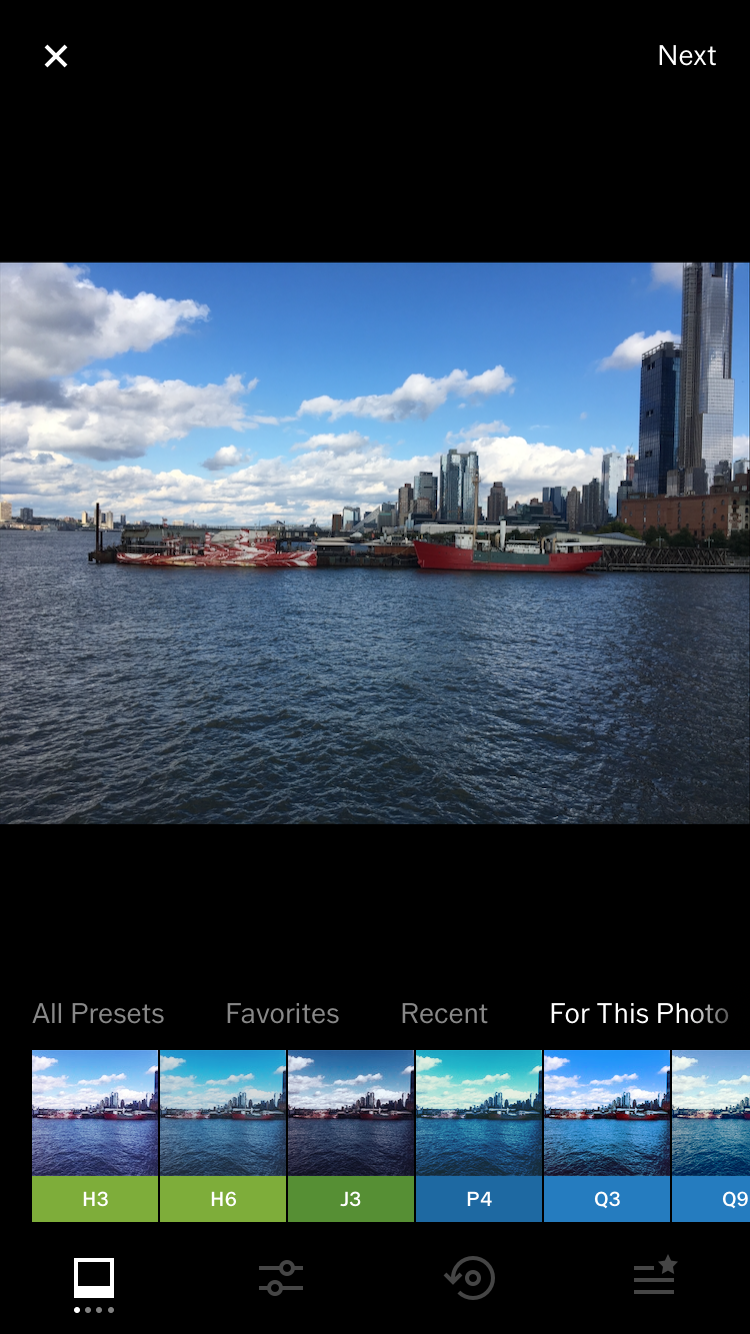 As a VSCO creator, you also have some control over what that preset looks like. You can adjust the intensity of every filter on a sliding scale. And if you have a VSCO membership—granting access to additional presets and editing flexibility for $19.99 per year—some presets can be adjusted not just by intensity, but also by "warmth" and "character."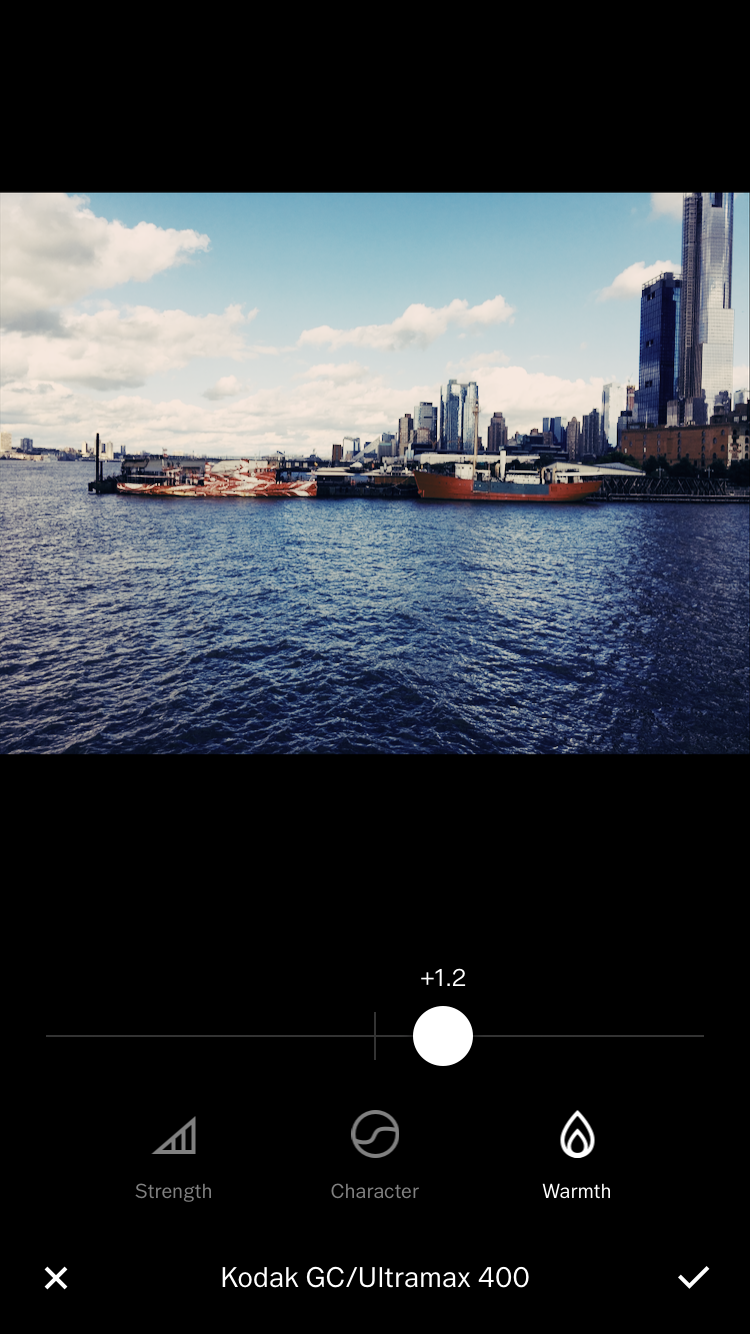 Keep it Uniform
It's not just what preset you use, it's your "recipe."
Creating an influencer-level VSCO girl feed is all about finding the mood that works for you, and then sticking with it. That goes beyond the initial preset, and it involves getting the whole toolkit to work for you as uniformly as possible.
First, let's take a look at the tools: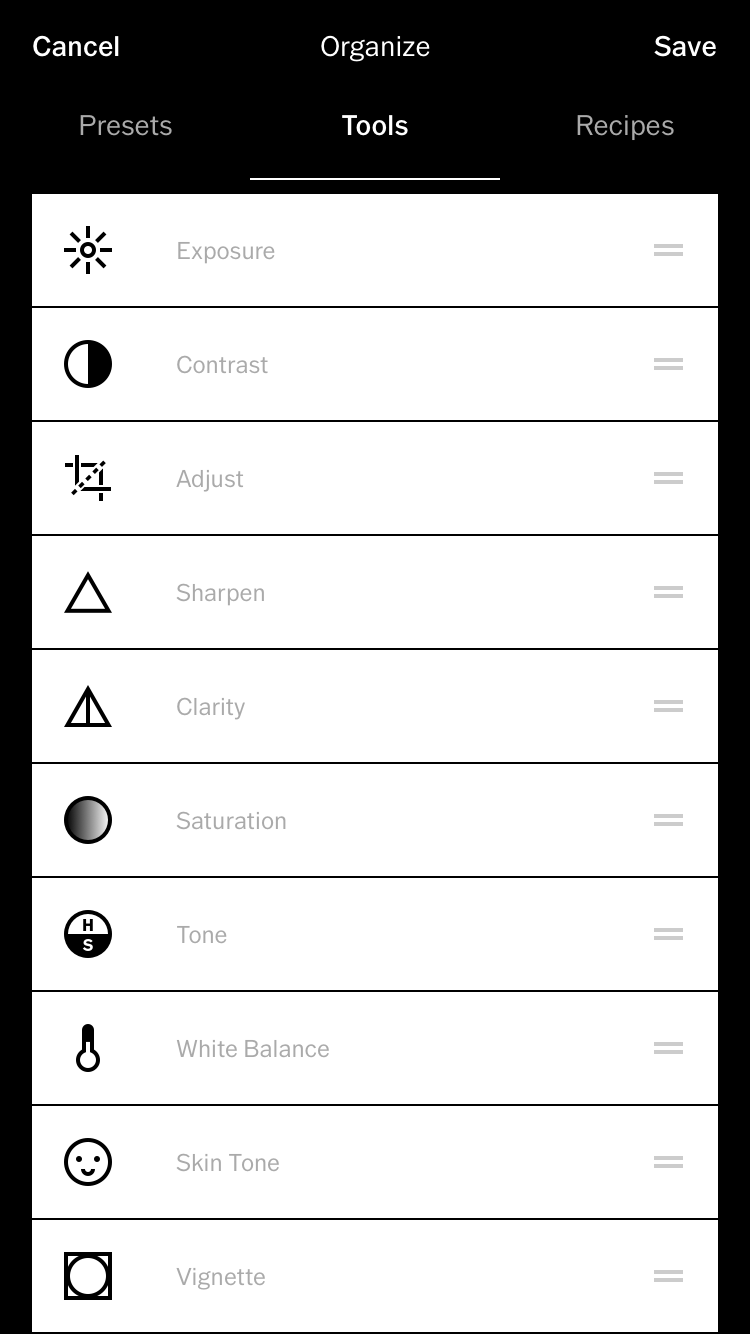 The VSCO tools are similar to many other editing apps, including Instagram or even Lightroom, which makes them pretty intuitive to use. But a VSCO membership gives you access to some of these advanced tools, including borders and HSL, which gives the creator a great deal of control over the color palette of a photo.
While there are a lot of options to choose from, it's also important to remember to keep it simple—the point is to enhance the mood of the composition, not totally distort it. The best places to start are with brightening the exposure, increasing the contrast a little, and then adjusting the white balance to see if a change in temperature helps with the overall look and feel of the photograph.
Once you've made a series of changes to an image in VSCO, you can save it as a recipe, which you can then apply to other images similar to it. This can help maintain continuity—in true influencer fashion—across a feed, no matter the image.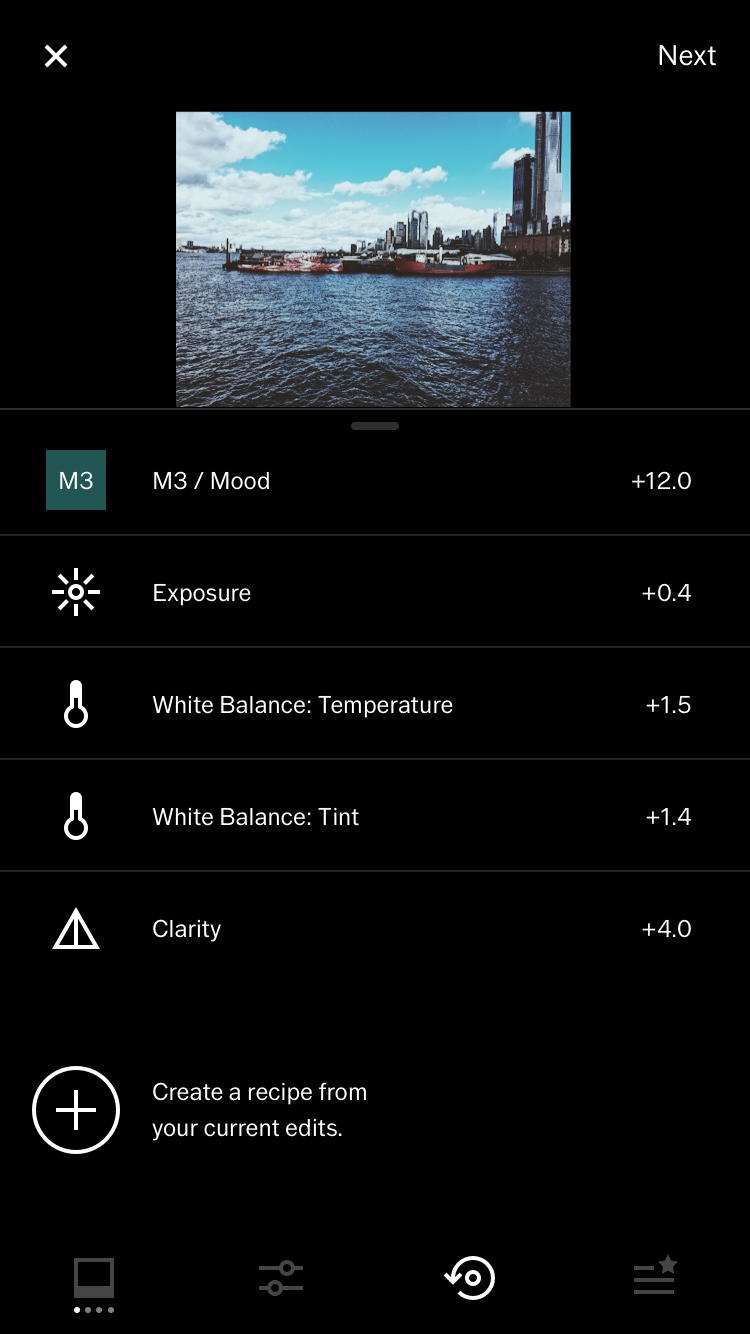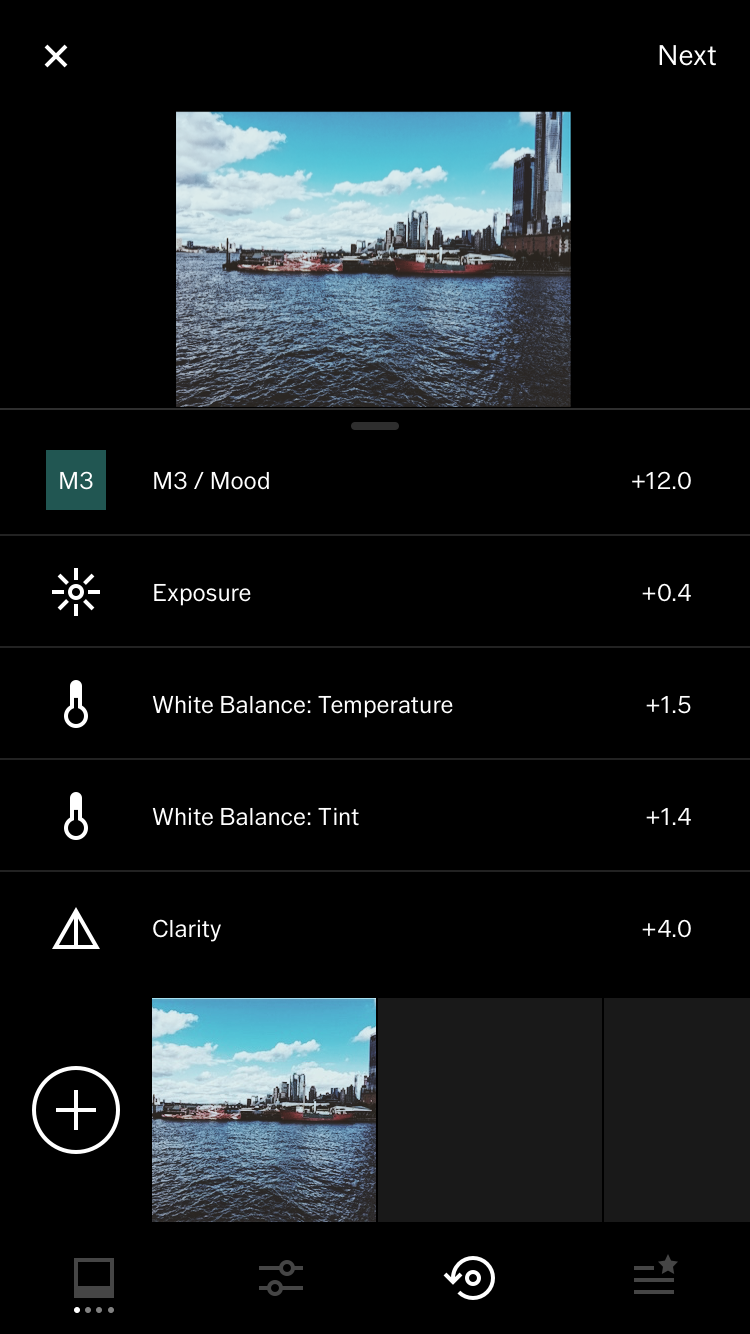 If you're looking for a little recipe inspiration, spend some time with the Instagram account VSCOcheats. They're outrageous—and fun—to play with. And they're just good practice for understanding how specific tools can help convey certain moods.