Reading Time:
5
minutes
So you just got the new iPhone 11 Pro—or maybe you're holding onto that trusty iPhone 6. Perhaps you're an Android type and you force everyone else to deal with your green message bubbles. But no matter what type of phone you're using, you've probably used it to snap a photo within the past few hours.
Over one trillion photos are snapped across the world every year, largely thanks to the rise of smartphones. Photography has even become the major selling point for new smartphone models—Apple recently ran an entire ad campaign with billboards showcasing professional-level photos shot by concert attendees on their iPhones.
But regardless of the phone, photography apps, or sharing services you use, your gear will only take you so far. The fundamentals of photography will still make the difference between a good photo and a great one. Follow these key principles—accepted by pro photographers everywhere—to help master your smartphone photography.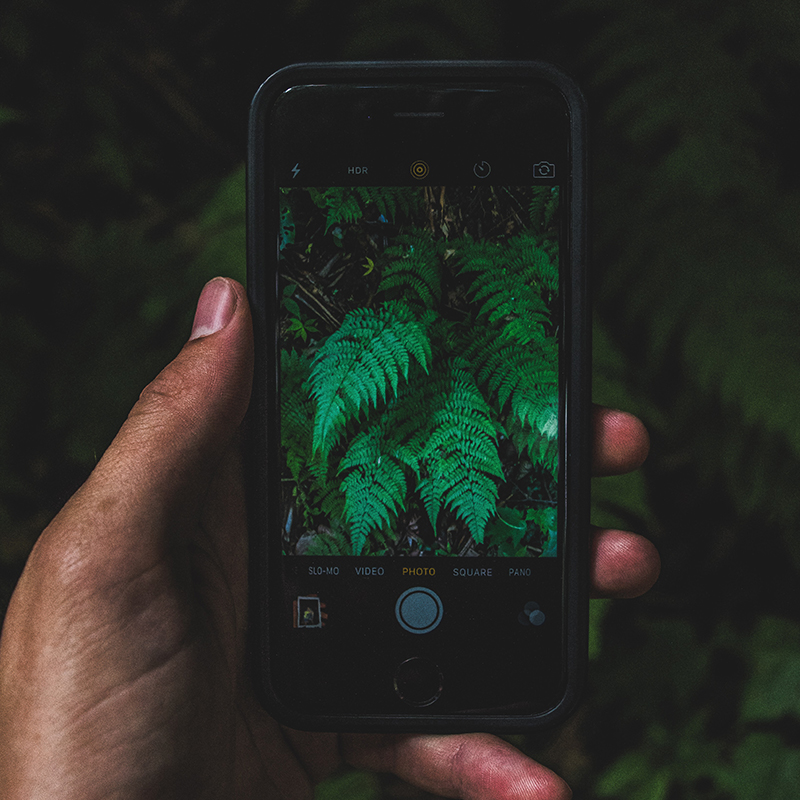 Composition
Composition techniques, including scale, framing, rule of thirds, and leading lines, draw the viewer's attention. Most of these are available as an overlay in camera apps.
Your composition is important because it can have a great effect on the overall look and feel of your photograph. To get the most out of your smartphone, you need to know about the different concepts for different subjects that make up a good composition. For example, if you are shooting architecture, you may want to carefully balance just the edge of a building in the photo and reveal a sliver of sky. Putting these elements together helps your photograph to tell a story and adds visual appeal for the viewer.
Learn how to play with each element within the same scene to maximize your potential of grabbing that perfect moment.
Lighting
It's nearly impossible to take awesome photos without proper lighting. It's the basis of all photography. Good photographers learn how to use light to their advantage—whether they're shooting on a Rolleiflex or the latest iPhone.
One easy way to capitalize on natural lighting is to take your photos during the "golden hour." It's the hour just after sunrise and the hour before sunset, with your subject facing the direction of the light. During this time, the lighting bathes the subject without causing glare or forcing subjects to squint. Knowing how to take pictures to suit the lighting will make the difference between an average picture and an extraordinary one.
But, you can't limit your shooting to the two optimal hours a day, so it's also important to learn how to measure light and adjust your smartphone camera settings to suit different degrees of lighting. Lighting affects pictures differently depending on the type of photography. The lighting needed for a black and white photo is different from that of color—backlit subjects and shadows appear more powerfully in black and white images.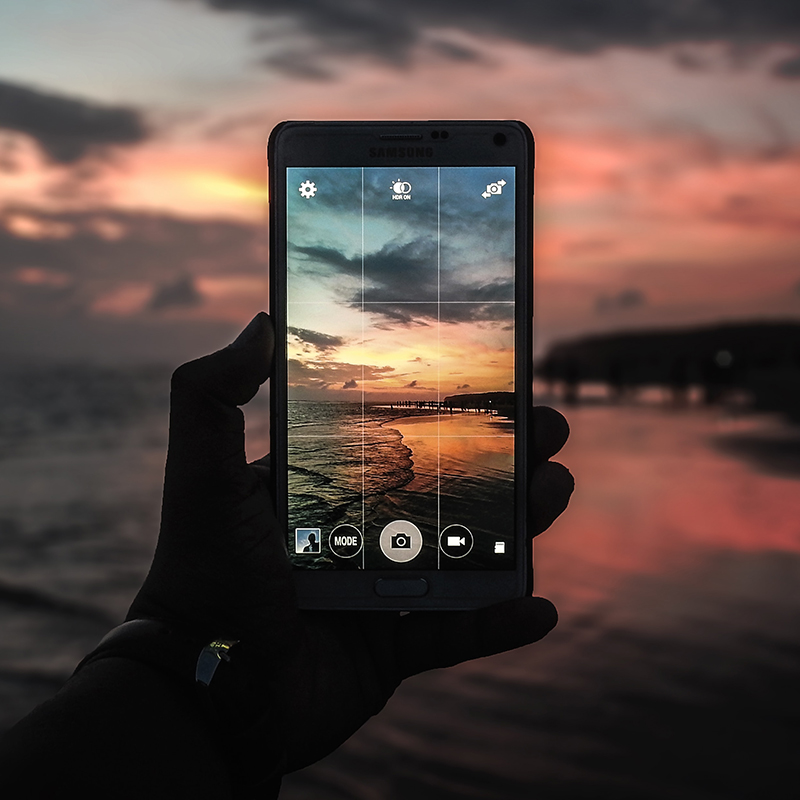 Perspective
Perspective and angles of interest go a long way in ensuring your picture comes out with strong visual appeal. Thankfully, the size of your smartphone makes it quite easy to get the best perspectives. Leverage the maneuverability of the smartphone camera to get the most out of your pictures. Try different angles that you otherwise wouldn't have tried, then see which ones turn out best.
Practicing different perspectives can also expand your understanding of looking at a particular scene and developing an "eye" for certain subjects, such as cars or landscapes. Try taking one photo of a single subject from 20 different perspectives, then compare these photos to see which ones work best. After all, getting rid of the ones that don't work is as simple as deleting them.
Creativity, imagination, and the willingness to experiment are all it takes, because there are no hard rules when it comes to perspective.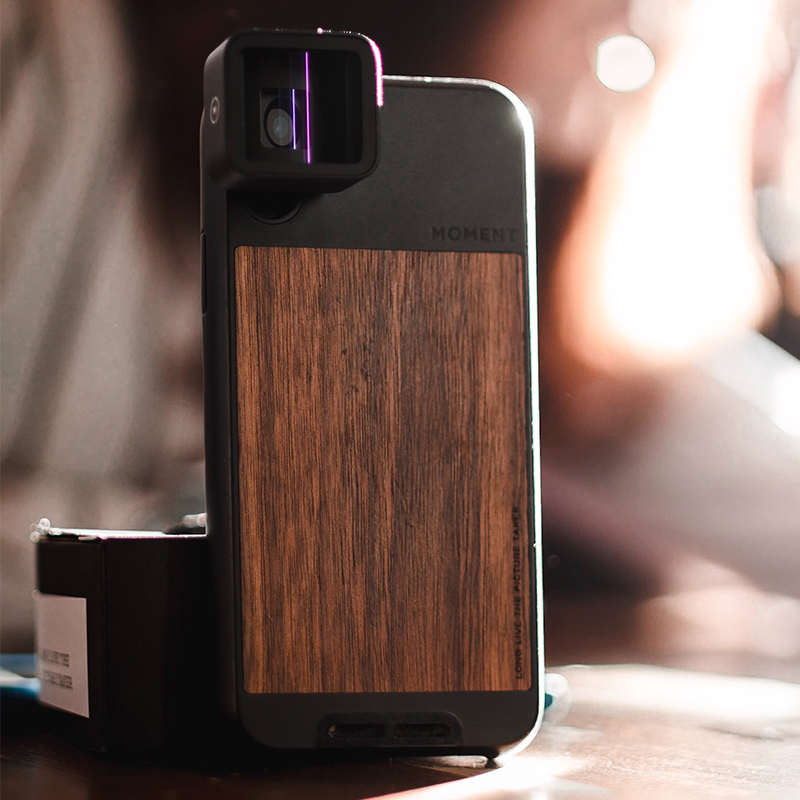 Lens
The image you produce depends largely on the lens that came with your phone. Naturally, high-end smartphones include better lenses than their low-end counterparts. Some top-line smartphones feature dual- or triple-lenses and come with megapixels as high as 20, the same that came with DSLRs not too long ago. It is important to get acquainted with your smartphone camera, stretch its abilities, and know exactly what kind of photographs it is capable of taking.
Those with high-end smartphones can use top-of-the-line features and system algorithms to enhance their existing photography. Some of these features include aperture improvements, macro photography, and autofocus details. If your phone doesn't include these features, there are also third-party lenses available to boost the quality of some smartphone images.
Both your smartphone lens and external lens should be regularly maintained so you can take the best quality pictures. Make sure to wipe your lens as often as possible because dust, fingerprint smears, and other dirt could easily block the lens and turn your pictures blurry.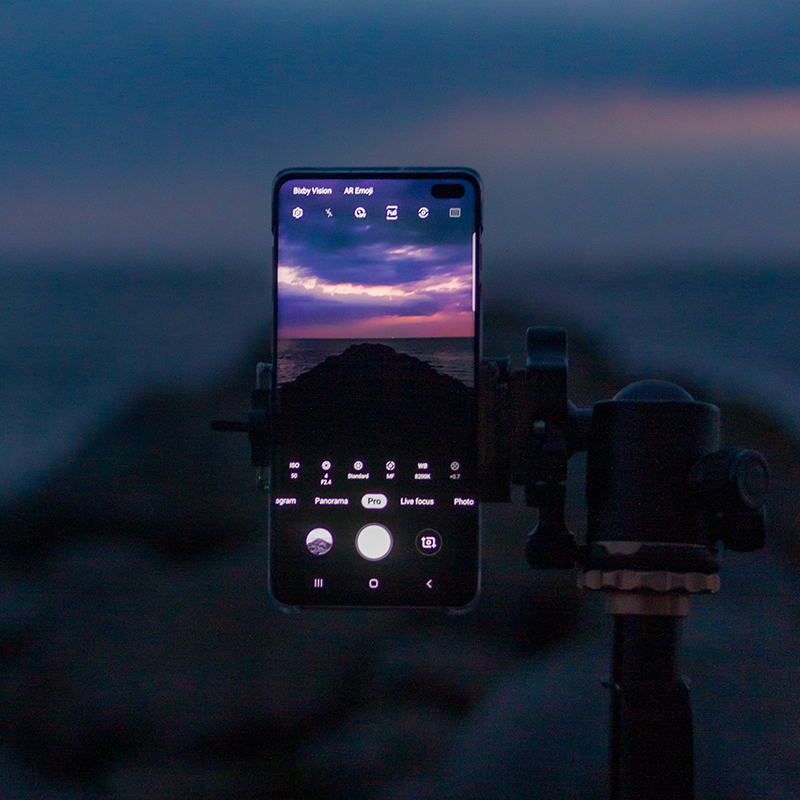 Gear
No matter the camera, having the right gear is important for your smartphone photography. Some different kinds of accessories include additional lenses, a portable tripod stand, and additional sources of lighting. Smartphone accessories are not usually expensive compared to DSLR gear—plus, they're similarly small and portable to the devices themselves.
Using the right gear can enhance your photos in many different ways more than using your smartphone camera alone. For example, a smartphone-compatible tripod allows you to take better landscape photos.
When buying gear, ensure that you are buying a compatible, top-quality product. Sometimes, it's worth it to splurge for a more consistent accessory that delivers the value you expect, rather than the cheapest option available.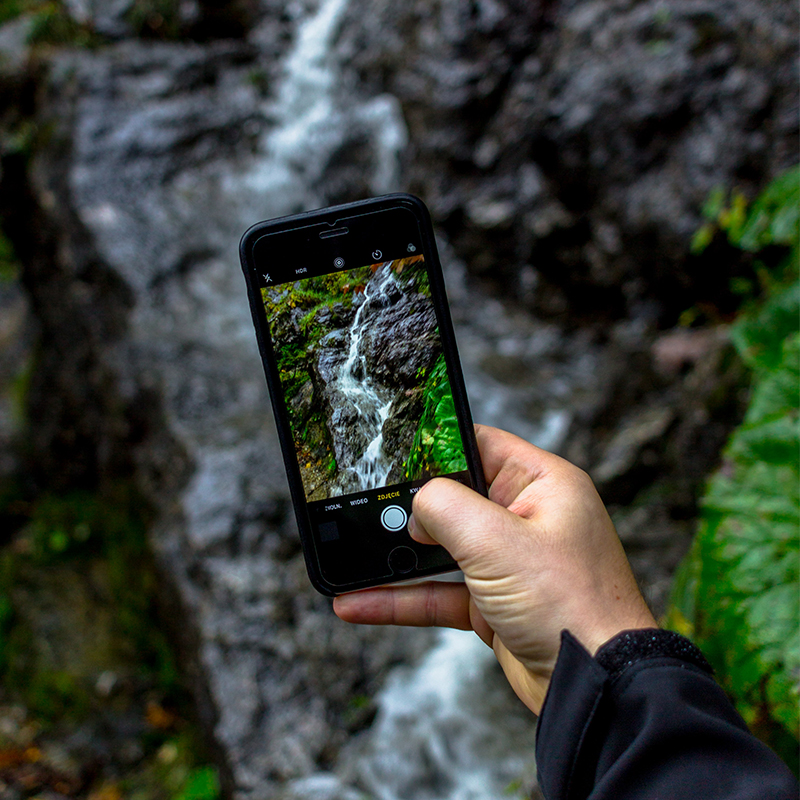 Get Out and Shoot!
Constant practice with your smartphone can make you a better photographer. It may take a few hundred photographs, but once you get adjusted to your device, you'll be surprised at how much better your photos get.
These smartphone photography tips are by no means exhaustive, but they are quite valuable for anybody looking to become a better smartphone photographer. Take your time to master each of the tips given here, and you'll be well on your way to creating jaw-dropping photos—and gaining Instagram likes—in no time.