Reading Time:
4
minutes
The NFL Draft should be relatively a straightforward event. Teams take turns selecting new players, just like in gym class kickball. It goes like this: deliberation, announcement, handshake, photo op, repeat. There's really not that much to it, and so in the beginning, there was never really a need for fans to follow along live.
But that's changed. For the past 40 years, the Draft has been must-watch TV for football fans. Now, the NFL is flipping the notion of a straightforward draft on its head again.
These days, the NFL Draft isn't something you merely watch—it's something you experience. Ideally, for three days. By thinking outside the box, the NFL has built a free, three-day football-palooza that's unique to the year's host city and welcomes hundreds of thousands of football fans every year.
This is how they got here.
For 50 years, from 1965 to 2014, the National Football League hosted its annual draft in New York hotel ballrooms, or the 5,000-seat Theater at Madison Square Garden, or Radio City Music Hall. In its early years, the Draft occurred on a weekday with very little media coverage. But in 1980, the League and ESPN partnered to televise the event, beginning a process that transformed the event from little more than an owner's meeting into primetime viewing for millions.
Then, the NFL set its sights higher. In 2015, following almost 40 years of a consistent formula, it left the comfort of New York to host its draft outdoors, a free event open to the public in Chicago's Grant Park. Attendance skyrocketed—instead of roughly 6,000 people crammed into Radio City each night, over 225,000 lined the sprawling greens of Grant Park over the course of a weekend. That's almost a 40x improvement in a single year.
With attendance and revenues growing year over year, the NFL kept their good thing going—to Philadelphia, then Dallas, then Nashville. Last year, the Draft smashed the attendance record set in Philly (250K) when over 600,000 people descended upon Nashville's Lower Broadway over three days to celebrate all things football.
Next stop: the Las Vegas strip in April for the 2020 Draft.
"When we decided to move the draft out of New York, it gave us a chance to re-imagine what the draft could be," said Peter O'Reilly, EVP of club business and league events. He added that when the NFL comes to town, it means it. "It really is our goal to take over the town and be a presence."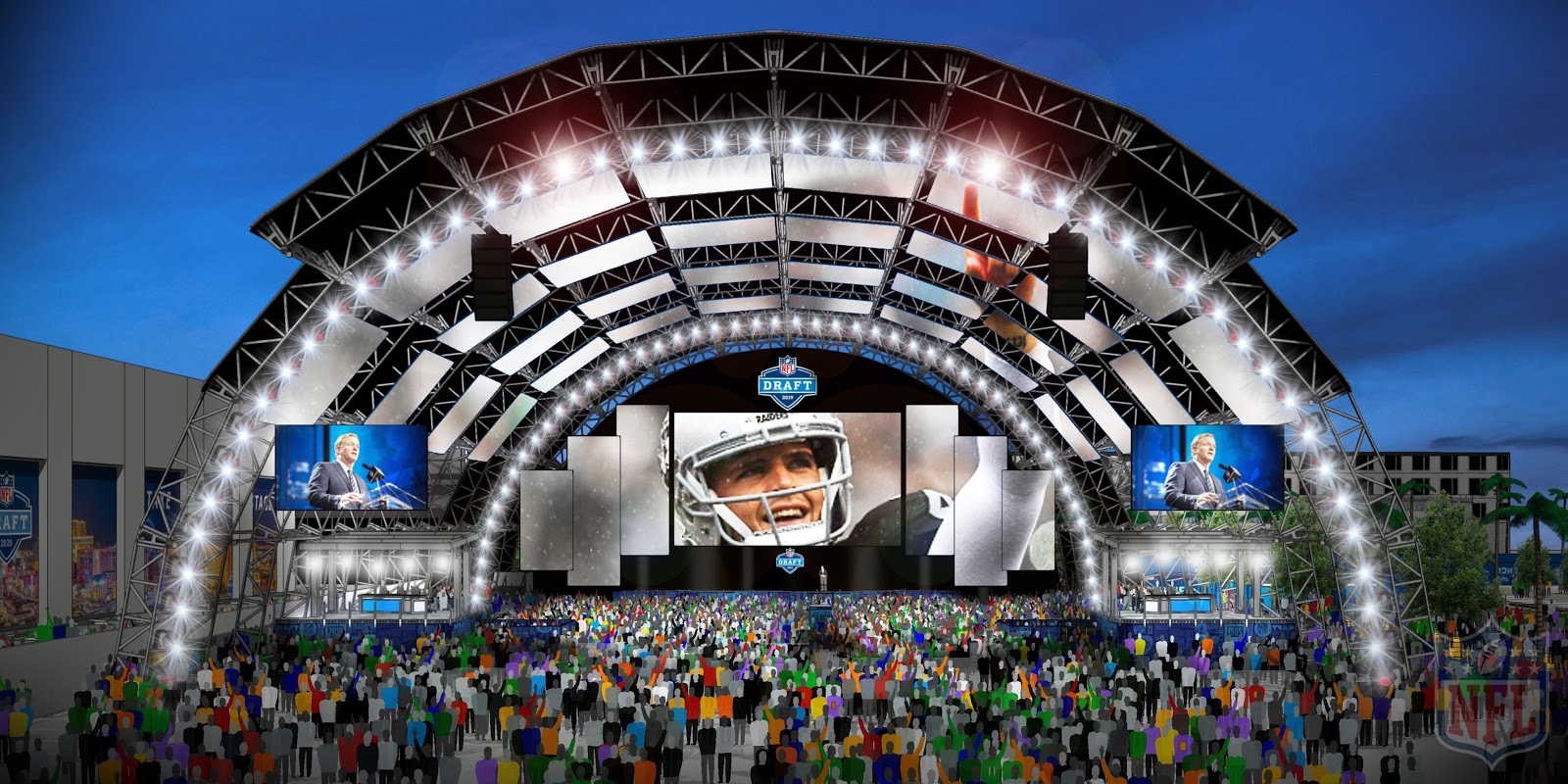 And this year, the League will get even more creative with the draft pomp and circumstance. In addition to the main stage where picks will be announced, the NFL is building a "red carpet" stage for exclusive interviews with draft picks. Hey, if the Oscars and Grammys can squeeze an extra hour out of red carpet interviews, why can't the NFL? That stage will be in front of the Fountains of the Bellagio, and draftees will be transported to the stage via ferry.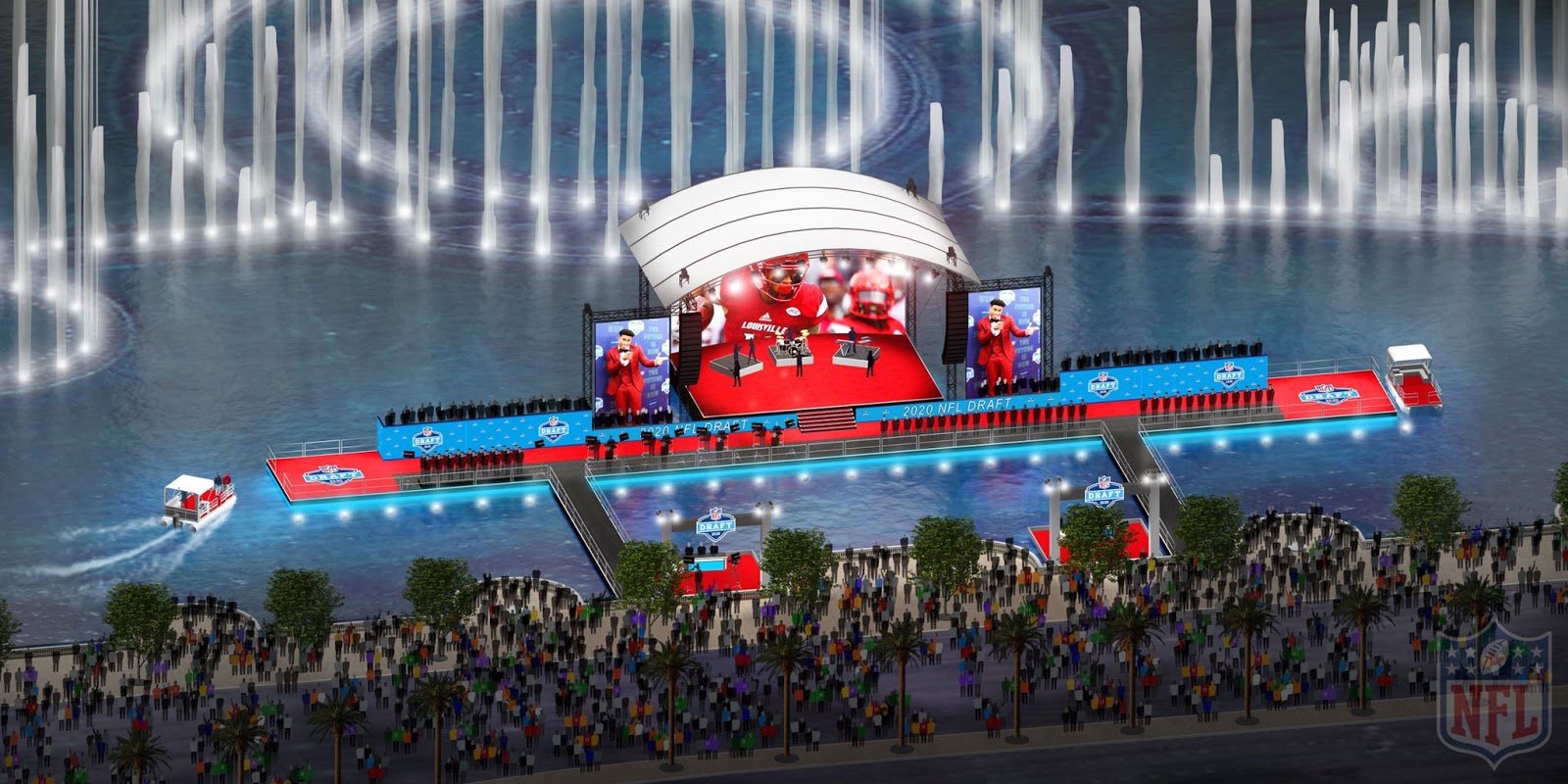 The League will also construct spaces away from the main stage for fans to engage with football and with each other. A variety of entertainers will perform on the main stage all weekend—last year, Tim McGraw and Dierks Bentley graced the stage. Just off to the side of that stage, attendees can test their 40-yard-dash time or kick field goals on turf fields. A little further down the way, fans can gather in unique team spaces for each franchise. There will be photo opportunities with the hometown Las Vegas Raiders' Lombardi Trophies and Super Bowl rings.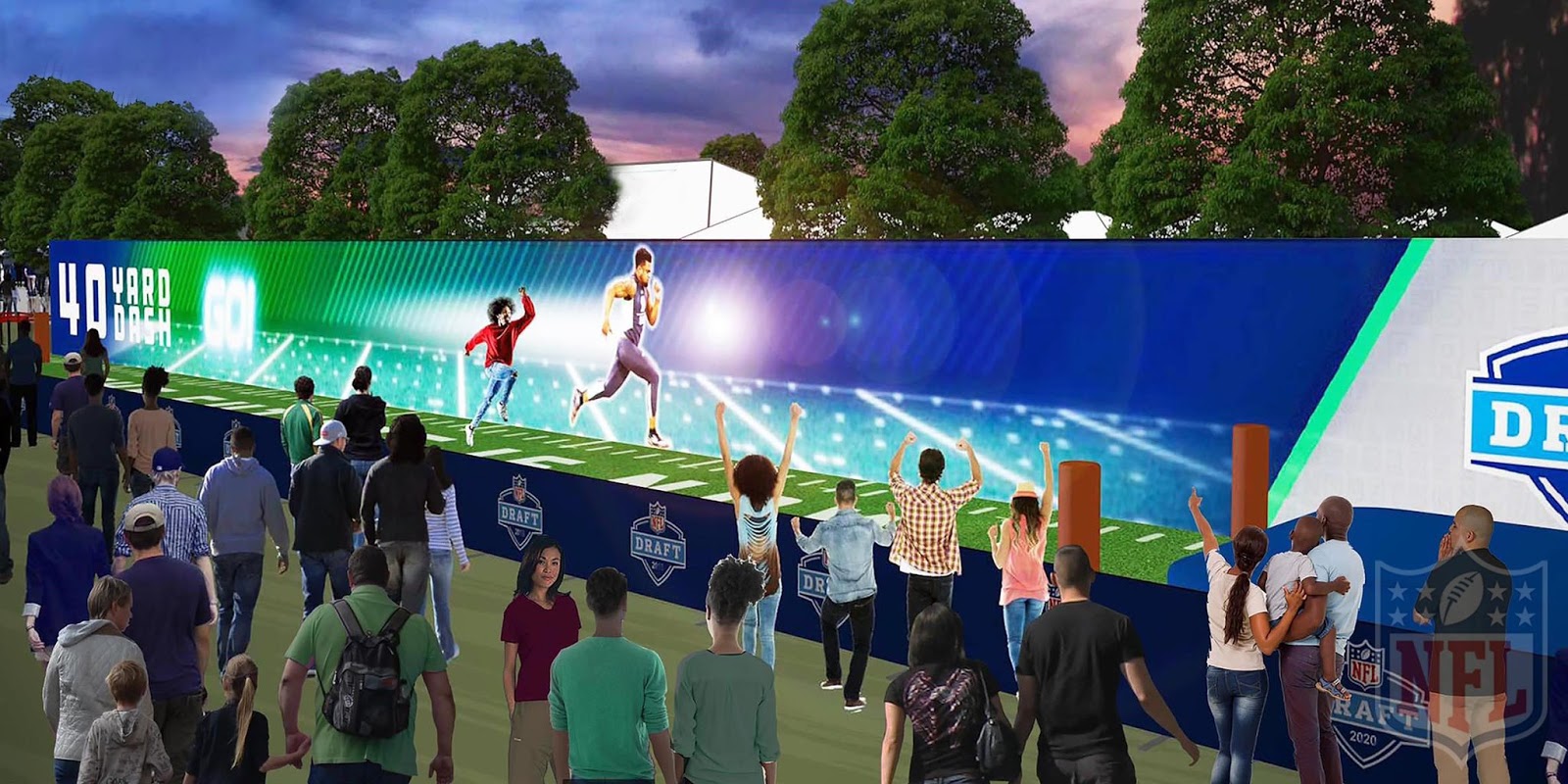 The NFL Draft used to be an event. It was an obligation, a process needed that was necessary to assign rookies to new teams. But now, it's an experience. It's a three-day festival that's going on tour, and it might eventually make it to your town.
"Each new draft city offers a unique landscape to produce an exciting and unforgettable draft," O'Reilly said. "We focus on embracing the city's personality and iconic locations to intertwine the event and broadcasts with the host city to make it feel local and connected."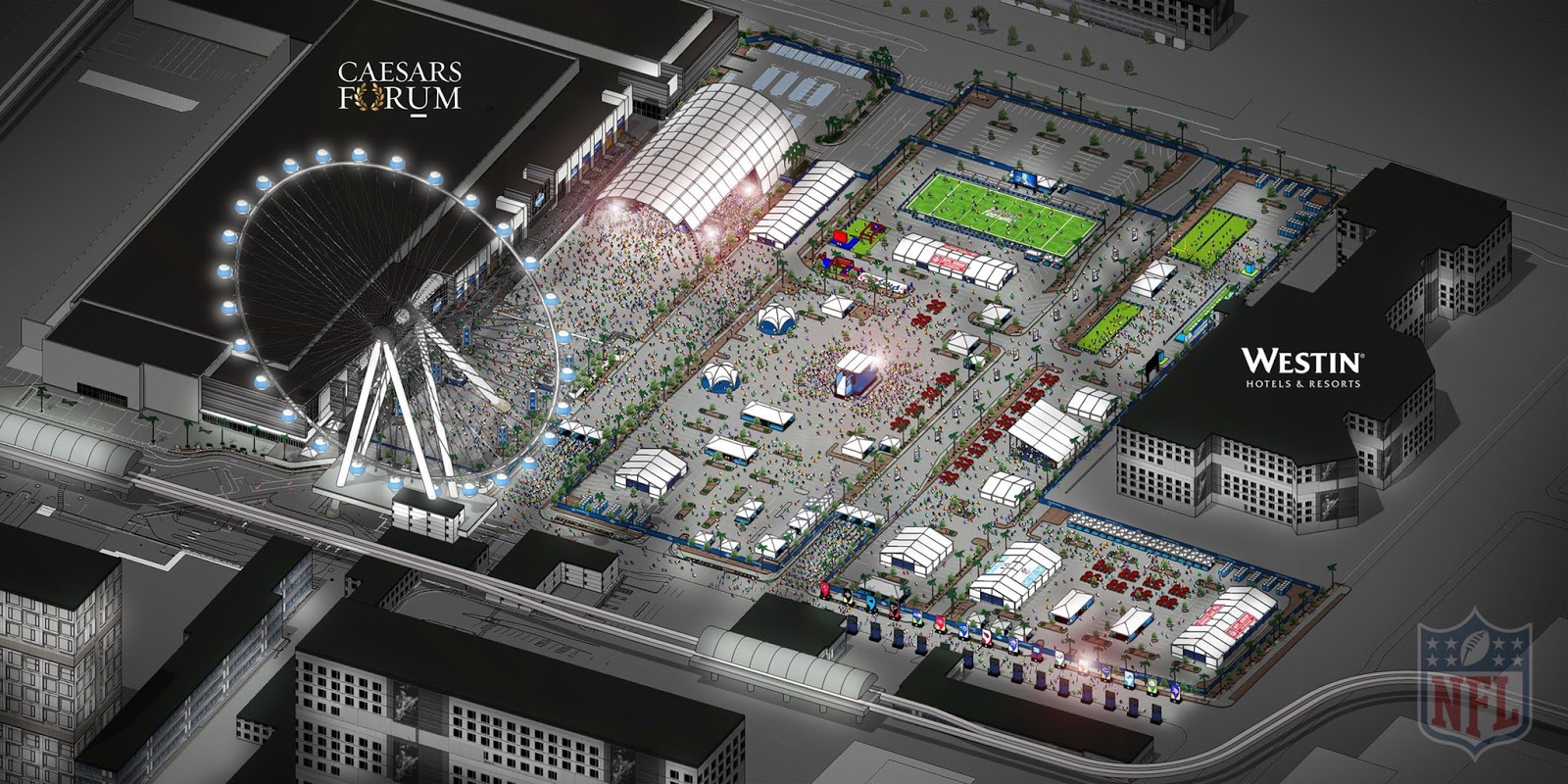 Location selection for the Draft can be much more flexible than the Super Bowl, which is reserved for warm-weather cities or indoor stadiums. There's no game to worry about, so weather conditions aren't paramount, and it's warmer in springtime, anyway. So, new cities—like Cleveland in 2021 and Kansas City in 2023—are getting a chance to host a premiere NFL event. And there's plenty of reasons for cities to want to host. In Nashville, the three-day Draft brought $133 million in direct spending and an overall economic boost of $224 million. Going forward, there will likely be more competition between cities vying for the chance to host.
The NFL reimagined what a draft event could be. By thinking outside of the box and putting fans first, the League has turned a blip in the annual calendar into an experience that rivals the Super Bowl. And it's only going to get bigger from here.