Reading Time:
3
minutes
The novel coronavirus has changed everything about the way we live, work, and play. And it's certainly disrupting how we experience art. 
For regular museum and gallery-goers the virus outbreak is pretty much shutting down their passion. Last Thursday, the Metropolitan Museum of Art became the first museum in New York to completely close its facilities to the public.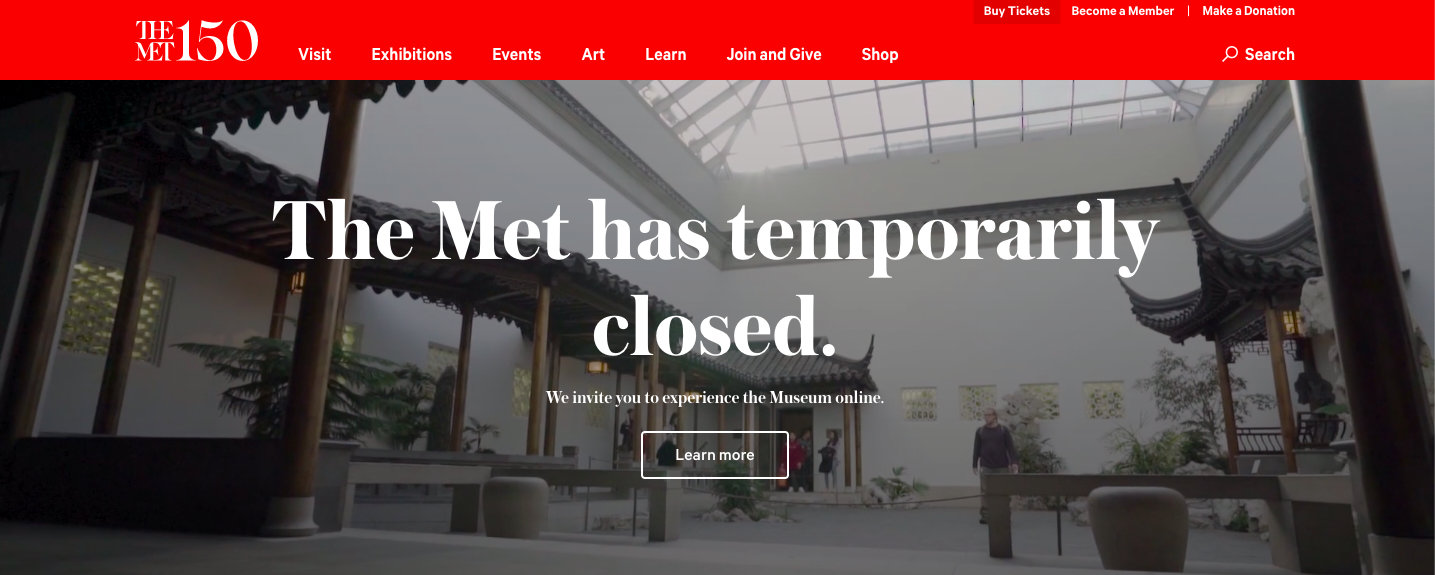 Other New York museums soon followed The Met's lead—the Guggenheim, the Whitney, the Museum of Modern Art, and more all closed their doors for the time being. So it might feel to an art geek that all hope is lost. But there's still a way for art fans to get their fix.
The Met—the 150-year-old Met, one of the most prominent, classically-oriented art institutions in the world—is on the forefront of the industry with a prepared digital gameplan called #MetAnywhere. While it's not a massive campaign, the Met is sending its patrons to its website to engage with its online catalog of art pieces, performances, and interviews, all from the comfort of a couch or kitchen table. It's commendable to see the institution respond so quickly to the current times with a prepared, organized plan.
The Met isn't the only museum that has offered extensive digital accommodations in the wake of viral quarantines. Thanks to a partnership with Google Arts & Culture, over 500 museums and galleries around the world offer virtual tours and online exhibition viewings. There's even a "Street View" feature, which allows online browsers to click through the museum on the screen as if they were walking through it. Some of the pieces of art featured in this partnership are van Gogh's "Starry Night" at New York's Museum of Modern Art and da Vinci's "Adoration of the Magi" in Florence's Uffizi Gallery.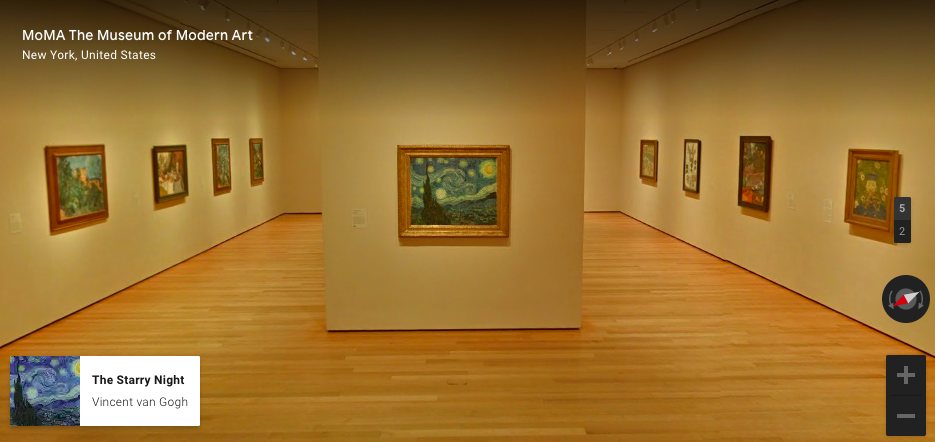 Commercial art galleries, too, are responding to the changes demanded by the virus. Popular art dealer David Zwirner made waves in 2017 when he began developing virtual viewing rooms for his galleries of art. Now that those virtual galleries are a necessity for art dealers to continue their business, Zwirner's call seems prophetic.
"If galleries are closed, how can we sell art?" Zwirner asked in a recent story for the New York Times. " The online platform is something we have envisioned as an important part of what we do."
Once a luxury, a complement to in-person galleries, these digital viewing rooms will be at the forefront of the coming months. Art Basel Hong Kong, which was supposed to take place this month, will offer online viewing rooms only instead of its in-person fair. TEFAF Maastricht, a Dutch art fair that's one of Europe's largest each year, closed early after an exhibitor tested positive for the coronavirus. Art Cologne was supposed to take place next month, but it's been postponed until November.
Not all art institutions and events are shutting down, though. The Venice Biennale is currently on track for its late May opening. The Museum of Fine Arts, Houston cancelled its tours, films, and special events through the end of this month, but its exhibitions remain open to the public. Granted, Texas has hundreds fewer (documented) cases of coronavirus infection compared to New York City. But it stands out among its peers, as no other major American art museum is open at the moment.
So before you fall asleep to Netflix for the fourth time this week, fire up your laptop and take a virtual tour of a museum in India or Singapore. Scroll through the online gallery of one of The Met's collections, like its collection of baseball cards, the largest anywhere outside of the Baseball Hall of Fame. When Americans can't go outside, institutions like The Met are bringing the outside to them.