Reading Time:
3
minutes
In an era where we count every footstep, answer every Slack message in seconds, and humblebrag about being overworked and overtired, it's easy to forget that being a little lazy can actually be a boon to the creative process.

Of course, straight-up sloth isn't going to win you any accolades, but it's possible to slack off without checking out completely. Take a look at some of our favorite design websites to click around and waste time—rabbit holes of pure inspirational bliss where it's possible to lose hours just clicking around…but that could also inspire your next great work.
The Visual Dictionary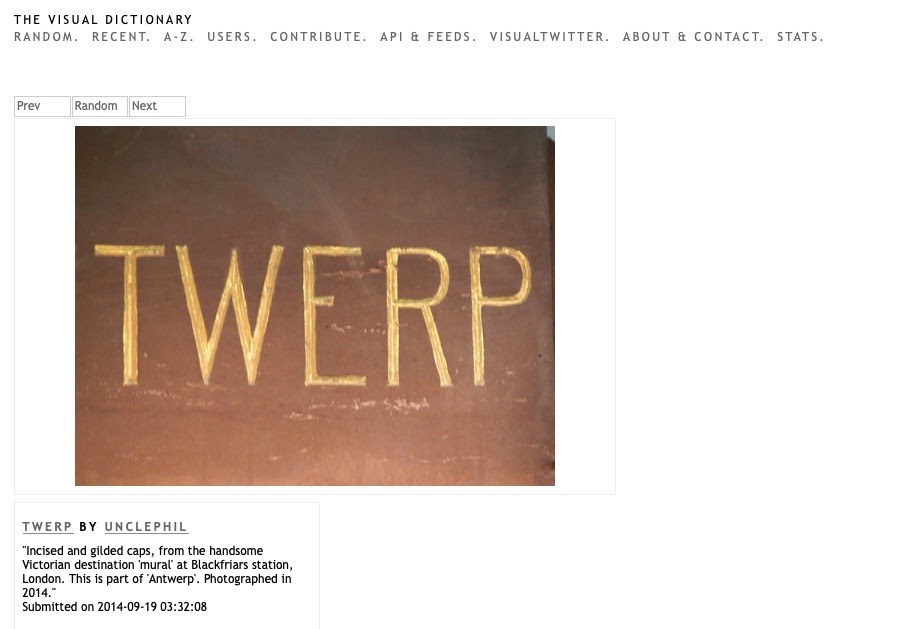 The Visual Dictionary is a catalog of "words in the real world," offering up typography from a stained glass window panel or literal icing on the cake. With more than 13,000 images of over 6,600 words, the site allows you to search for specific terms or simply waste the day by clicking through a random assortment of verbiage. The Visual Dictionary was created by Matthew Knight in 2006 and it still retains many of that web era's simple web charms, specifically a stripped-down interface that's never going to distract you with affiliate marketing or social media touts.

Abduzeedo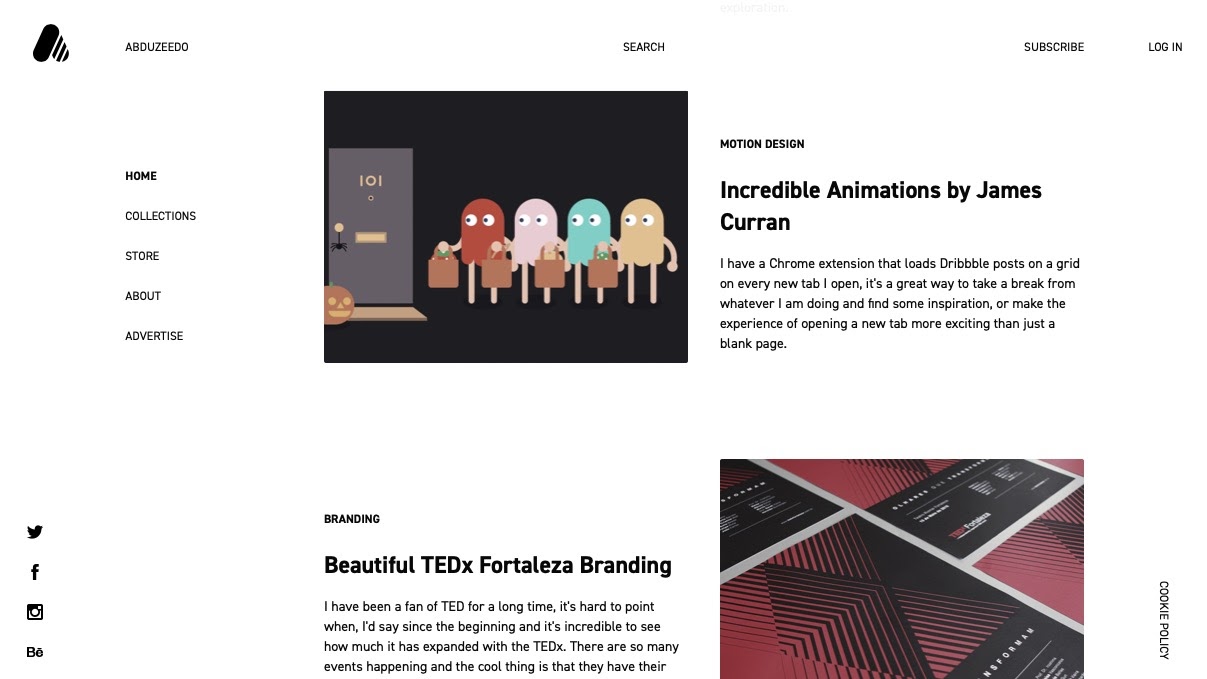 A destination for anyone who is susceptible to well-executed visual distraction. The product of writers with a passion for design, UX, and photography, Abduzeedo also serves up a Daily Design Inspiration series. Chosen largely from Behance and Dribbble, each edition of Daily Design Inspiration lives for a mere 24 hours online, so get 'em while they're hot.
Gurafiko: Japanese Graphic Design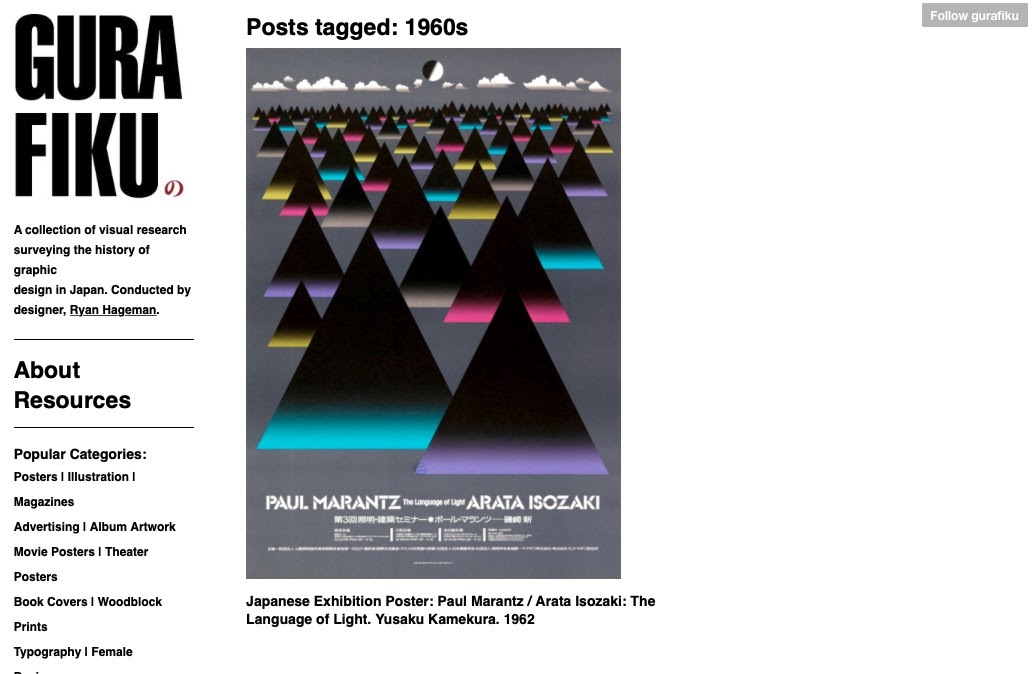 Containing more than 200 years of Japanese graphic design in one Tumblr site is no easy feat, but the ten-year-old blog Gurafiku manages to pull it off. The site was created by Chicago-based designer Ryan Hageman while he was studying at Minneapolis' MCAD. "I was impressed by the energy and playfulness of their compositions," he explained to It's Nice That, "and I was also intrigued by the writing system and how designers used the characters."
Print.pm
Promising "Daily inspiration for print lovers," Print.pm offers up a seemingly inexhaustible procession of some of the coolest, weirdest, and inkiest printed materials around. Recent posts have tackled everything from paper tickets for San Francisco's De Young Museum to the tea menu for the Riad L'Orange Bleue hotel in Morocco.

Book Cover Archive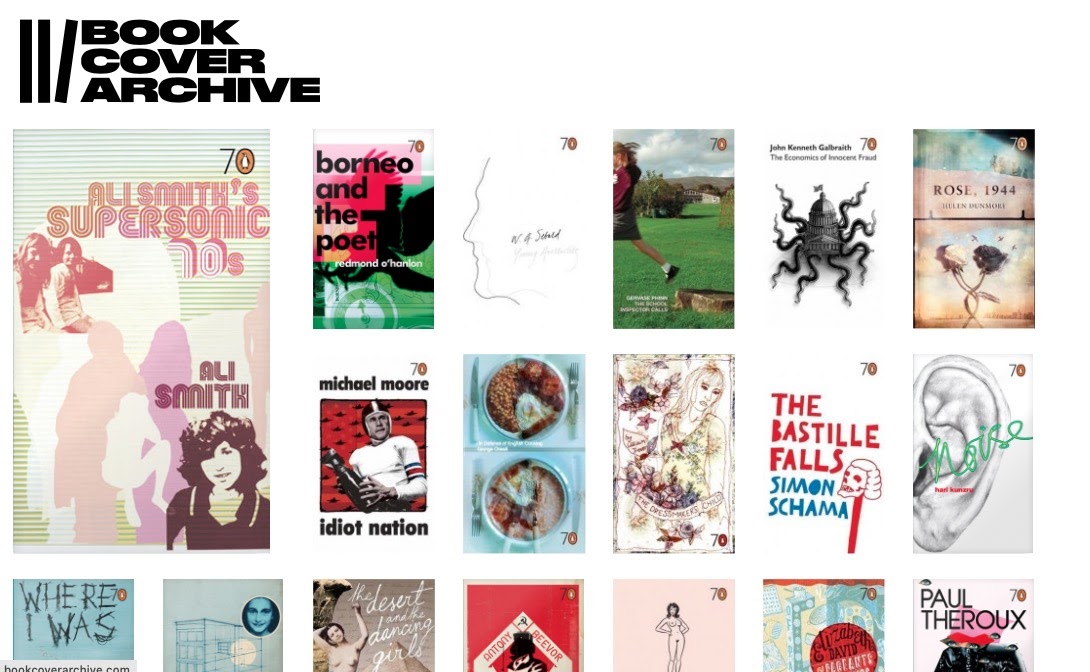 Combining the idle pleasures of browsing your favorite bookstore with a random stroll through some of today's best graphic design, Book Cover Archive does just what the name promises. You can search the archive, which currently stands at approximately 1,400 book covers, by designer, title, and author. Or you can do what we do and just click wherever your heart takes you.
AIGA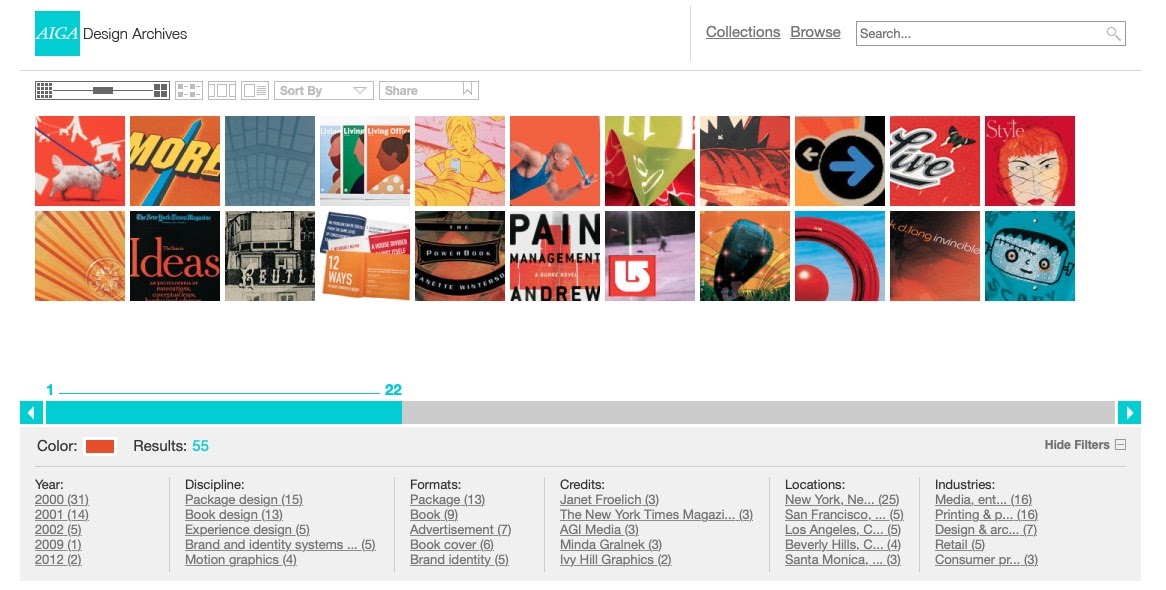 The American Institute of Graphic Arts offers not one, but two, fantastic ways to while away your day. The AIGA Design Archives allows you to search, and browse, nearly a century of incredible design sorted by format, industry, discipline, or even color. Looking for something a little less unwieldy? Their Eye on Design blog highlights some of the best, the strangest, and the most obscure graphic greatness around.
Ready to step up your experiential content game?