Reading Time:
2
minutes
Ceros is passionate about helping creatives thrive—unleashing ideas, finding solutions in adversity, seeking freedom in constraint. Now, we've unveiled major upgrades to the Ceros platform to make thriving a whole lot easier. Yesterday, Ceros hosted The Power of Creativity, a monumental digital event that celebrated inventiveness and imagination in all its forms.
This immersive digital experience, broadcast from our Manhattan office, assembled bright creative minds from all walks of life—including a keynote conversation with legendary entrepreneur (and early Ceros investor) Mark Cuban.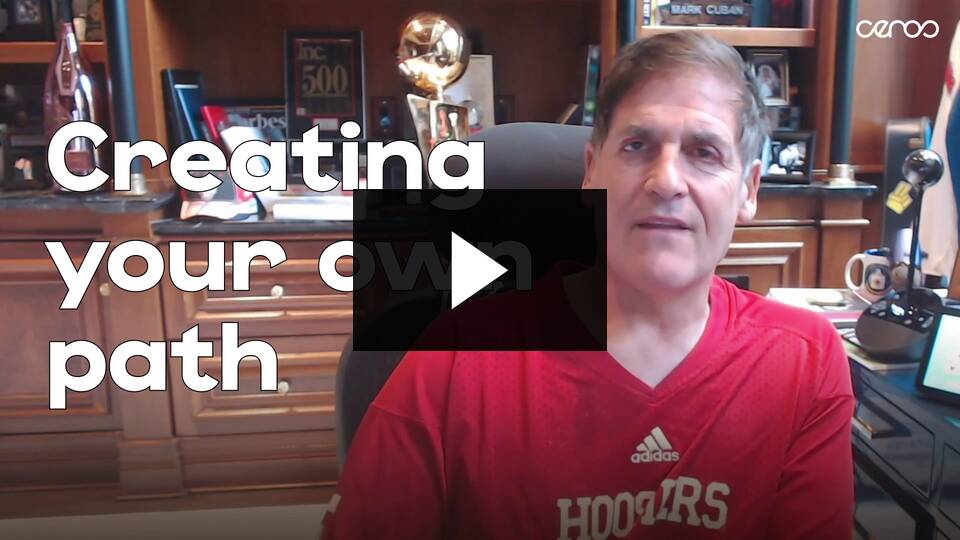 We also shared insights from a group of rising-star creatives, like Getty Images' Tristen Norman and ViacomCBS' Rich Tu.
At the event, Ceros debuted Release 7, a revolutionary product update to the Ceros platform and one that's sure to have an impact on all digital content creation. Ceros CEO Simon Berg announced new features that allow for even deeper immersion and connectivity.
"Our mission is to inspire and unlock creativity through liberating technology," said Berg. "With Release 7, we offer groundbreaking capabilities to support the creative journey like never before."
Among the groundbreaking new features are Object States, which makes applying engaging animations and interactions easier than ever, and Ceros Import, which allows users to bring existing design files directly into the Ceros studio. The latter feature, Berg said, is an industry first. "We are the world's first design studio to seamlessly convert PSD, AI, and Sketch files into editable, web-ready HTML5 in minutes," Berg said.
Additionally, with this release, we've massively enhanced the ability for users to design for accessibility, ensuring that content can be experienced by people of all abilities.
Over the past few weeks, we've given select customers access to the features that we unveiled at the event. Here is some of the feedback that we've received:
"Now, more than ever, Ceros will prove beneficial to every company!" – Neetu Patel, Newmark Knight Frank
"Especially with the early access features we've been playing with, there is such potential for enormous time-saving. We're all working with limited resources—being able to streamline that creation process is always going to be a benefit." – Meredith Miller, BDO
The Power of Creativity was more than just a launch event. Immerse yourself in the full virtual experience HERE.