Reading Time:
3
minutes
Whatever generation of iPhone you've got—whether you're in the "X" family or you're still stuck in regular numerals—you've got a powerful camera in your pocket and you probably aren't making the most of it. The iPhone 8+ and the entire iPhone X family all have dual rear-facing 12-megapixel lenses: a standard wide lens and a 2X telephoto lens that lets you zoom without using lower quality digital zoom. Whether you want to become the latest social media sensation, Instagram influencer, or just an expert marketer, you'll need an app to maximize your iPhone camera's potential. We've rounded up the five best for 2019. You're welcome.
Focos (iPhone only)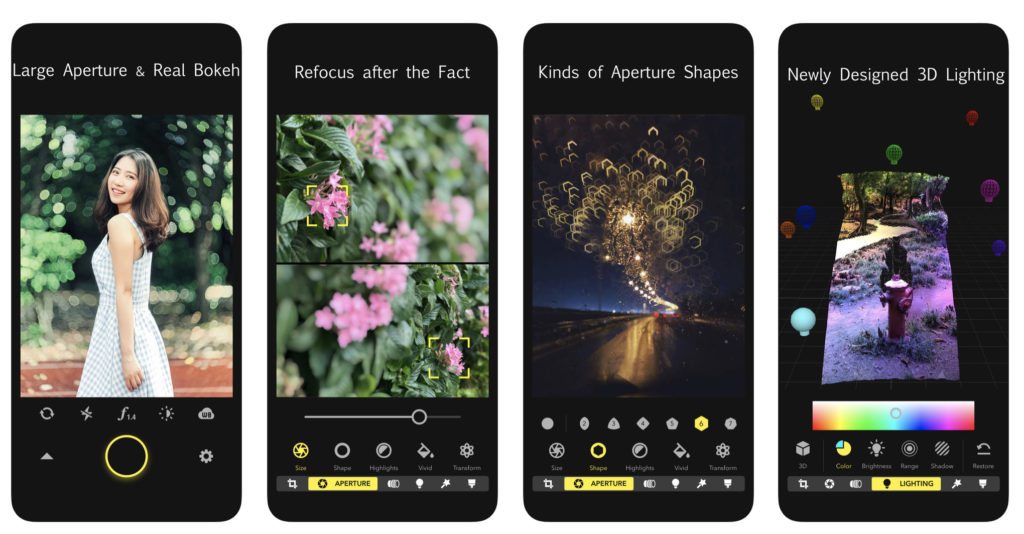 This free app is a game changer, especially if you don't have the iPhone XS. Focos allows you to take DSLR-quality pics on your phone. The app lets you adjust the bokeh (Japanese for "blur") in both the foreground and background after you've taken a photo. It also breaks down the photo into parts so you can adjust section-by-section and choose what type of bokeh you want.
---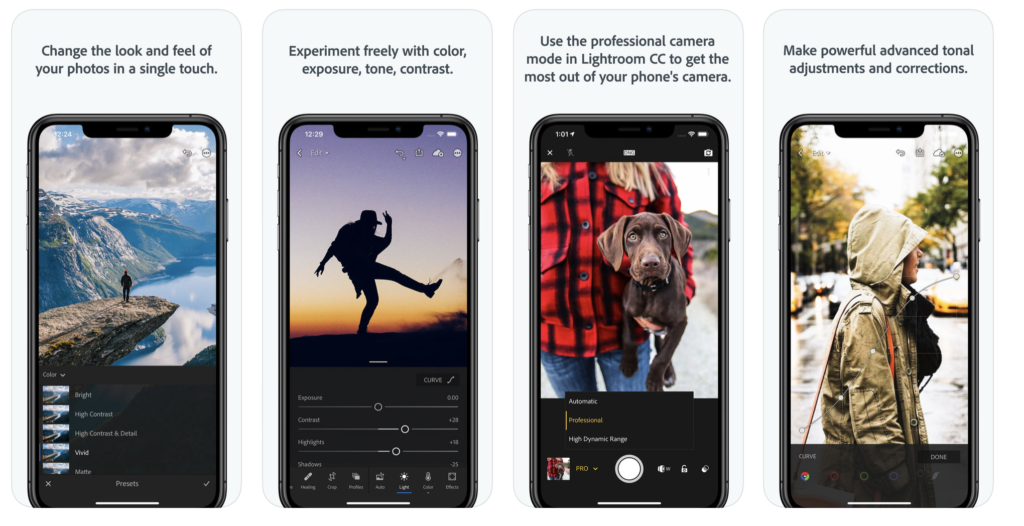 Simple UI, a broad range of tools, and the ability to sync your edits across devices within the Adobe Cloud, Lightroom takes photo-editing apps to a level only Adobe could. It's ideal if you're already working with Lightroom on other devices, and if you purchase the premium features you unlock more tools in the app.
---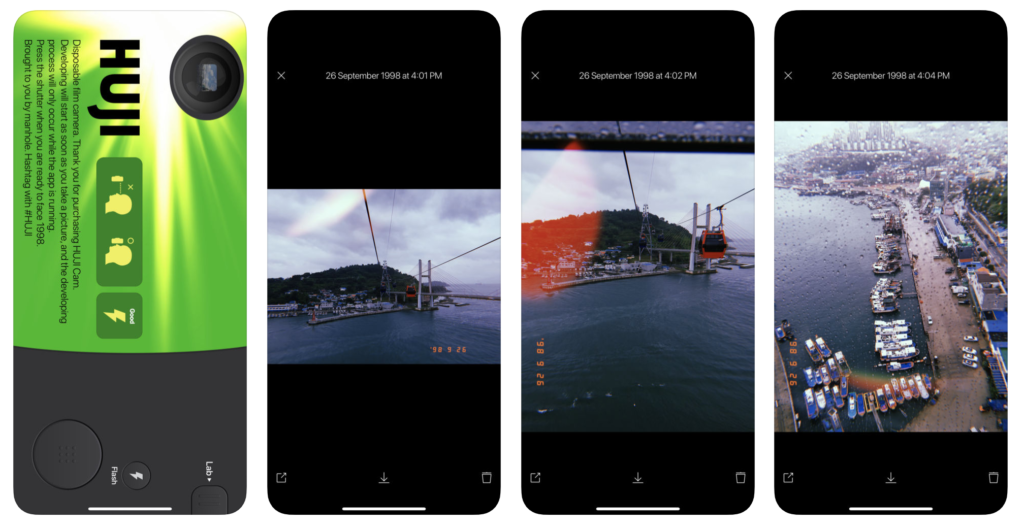 The simplest and, dare we say, laziest app of the five, HUJI mimics the look and feel of '90s disposable cameras. Put your phone in landscape mode and open the app and an impossible small viewfinder appears in the top left corner (don't worry, you can adjust it). Any picture you take in the app will be automatically given a 1998 disposable camera filter complete with a neon orange date stamp in the corner. A favorite of celebs and Insta influencers, it's an easy way to stylize your photos to look just like theirs…
---
Aside from a collection of filters and "looks" for both advanced users and more casual types, Snapseed's tools adjust the basics (saturation, exposure) and the more involved (a subject's head pose in a portrait, or an unwanted blemish in an image). The clever "last edits" option allows you to apply the same filters and adjustments to a group of photos, rather than having to fine-tune each one individually.
---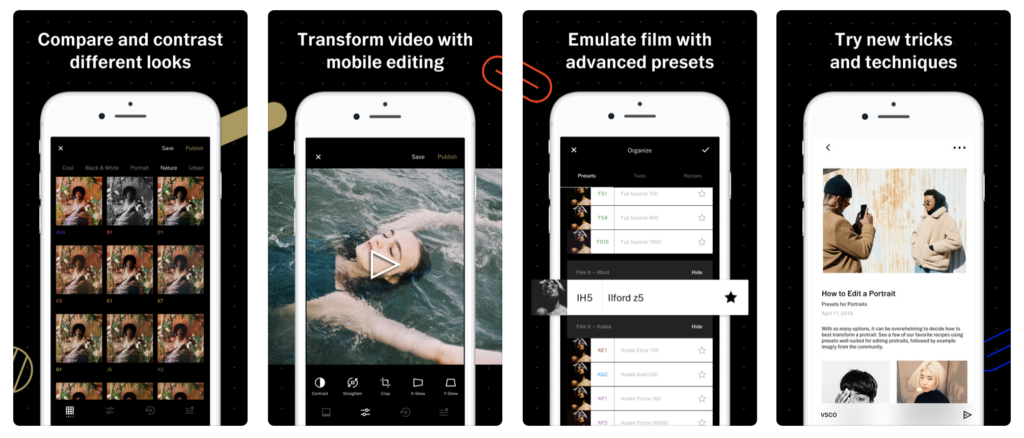 Still one of the best free photo editing apps out there, VSCO has filters and editing tools as well as a powerful in-app camera with manual settings that allows for maximum customization. The surplus of filters and camera settings coupled with the virtually text-free interface makes it a bit confusing for beginners, but don't fret, other savvy Instagrammers have created dozens of VSCO tutorials.