Reading Time:
4
minutes
Mary Jane grows up, glows up, goes to finishing school.

With the legal marijuana industry projected to be valued at $146 billion by 2025, it's safe to say cannabis sales are no longer the domain of dorm rooms with black-light posters. The burgeoning cannabis consumer base encompasses everyone from "stiletto stoners" to grandmothers, and dispensaries and producers suddenly find themselves in a very crowded marketplace.

"Branding has gone from being an afterthought to becoming a central aspect of the competitive strategy among cannabis companies," John Kagia, EVP of industry analytics for New Frontier Data, told Forbes in 2018.
Here, we'll take a look at how seven different marijuana brands — from edibles to dispensaries—are approaching the emerging art of cannabis branding.

Lola Lola

With a mission to create "experiences that complement well-balanced and fun-filled lifestyles, and invigorate everyday ambitions", the family-owned Lola Lola gives their marijuana products a Coachella vibe.

With clean lines and minimalist styling, the Lola Lola wordmark and logo could almost be could be mistaken for a high-end beauty product. Which is exactly what founder Michael Garganese, Jr. was going for. "We wanted to create something that you would feel comfortable leaving accidentally on your kitchen table," he said. "If Mom or Dad finds it, the conversation you get to have around that package is very different than if they find your sack [of weed] under the bed."
SPARC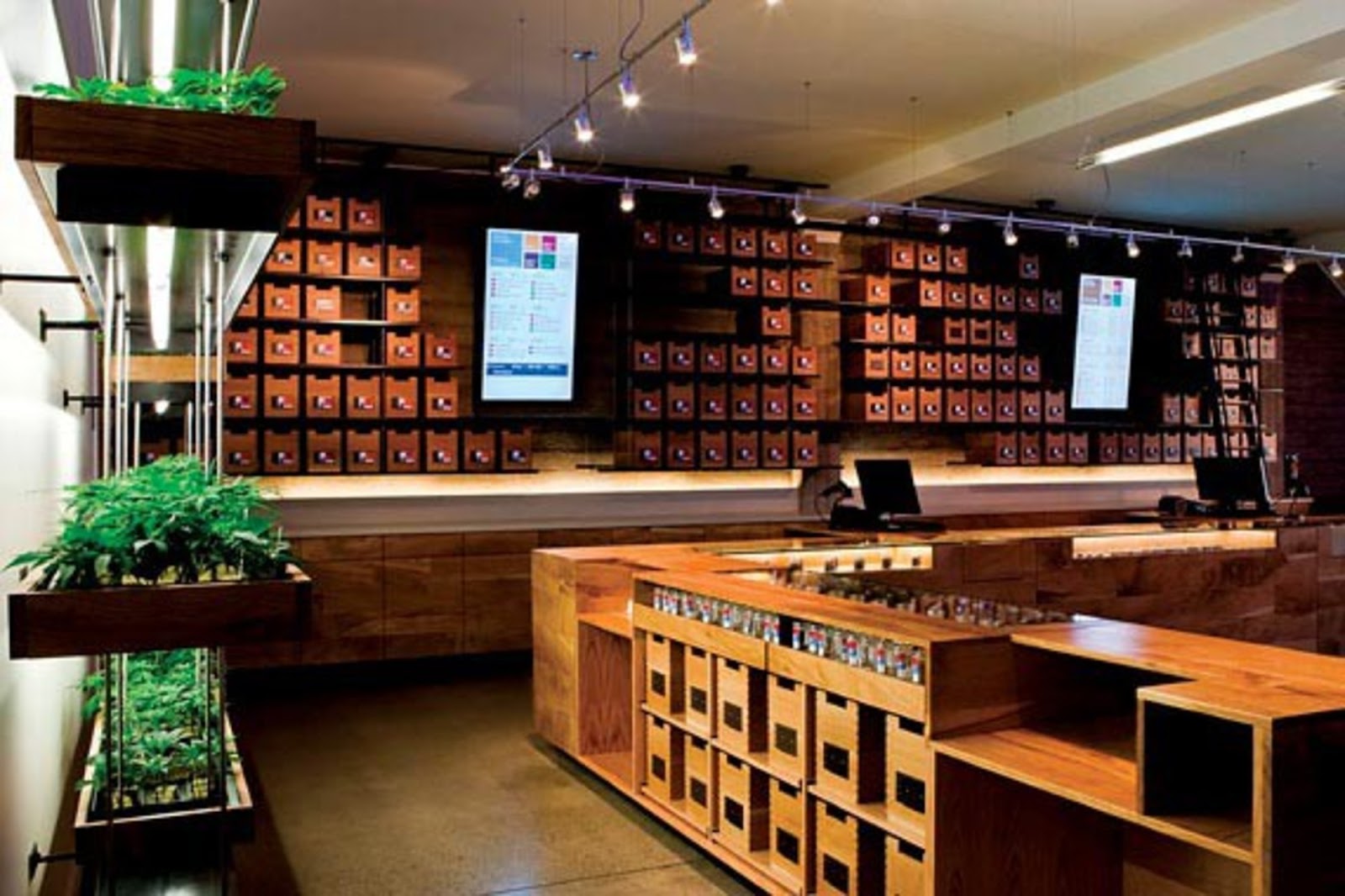 San Francisco-based marijuana dispensary Sparc, which opened as a medical marijuana purveyor in 1998, is as close to a legacy player in the cannabis space as possible. Sparc's various marijuana strains are clearly, cleanly labelled, and displayed in old-fashioned apothecary jars, lending their retail locations an aesthetic somewhere between Warby Parker and a Chinese herbalist.

With the brand's focus on the medicinal qualities of marijuana, it only makes sense that the Sparc wordmark is blue, the color of choice for a reported 80% of industry-leading healthcare companies. Light blue is reputed to convey professionalism, trust, and cleanliness to consumers.
Dosist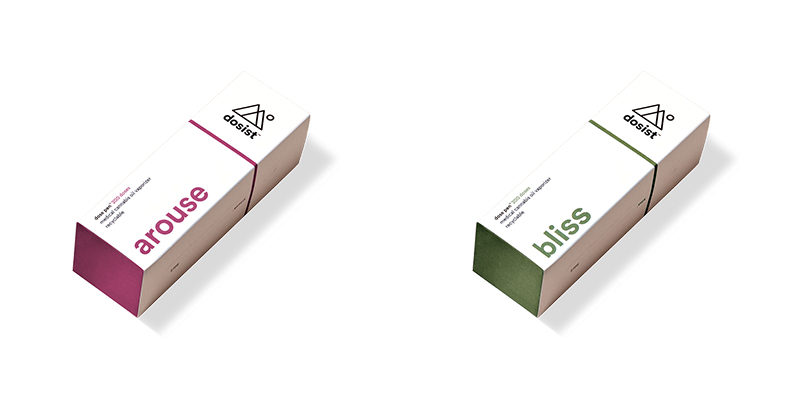 The clean, clinical branding of Dosist immediately announces the company's messaging: to create "the first cannabis products based on the science behind the plant." Their beautifully designed dose pens deliver a precise dosage of THC with every hit. It was also named one of Time's "25 best inventions of 2016".

Marley Natural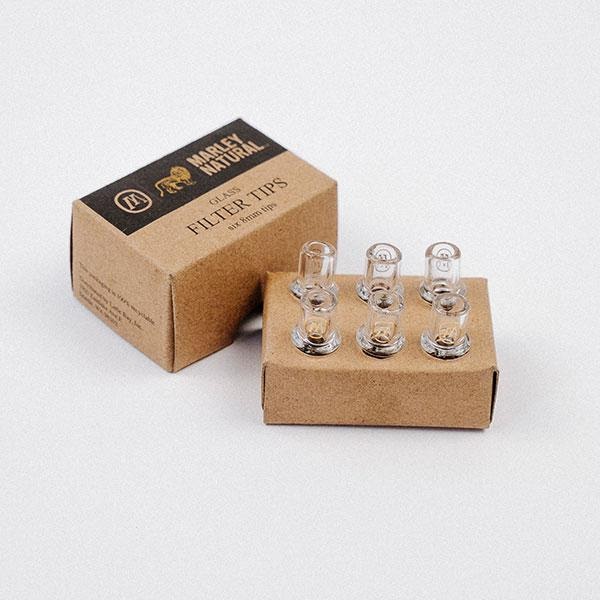 When the Bob Marley estate launched marijuana brand Marley Natural in 2014, the move was met with some controversy. "To turn him into the 'Marlboro Man of Marijuana' is a cynical, money-generating move on the part of his estate," Ian Thomson, author of The Dead Yard: Tales of Modern Jamaica, told The Guardian. It didn't help that the company was funded by a Seattle-based private equity firm, which secured a 30-year licensing deal with the Marley family.
Perhaps that's why the Marley Natural brand appears to downplay any direct link to the legendary musician. The Heckler Branding-designed logo instead features the Rasta Lion, a religious image that plays a central role in the Rastafarian faith.

The Goodship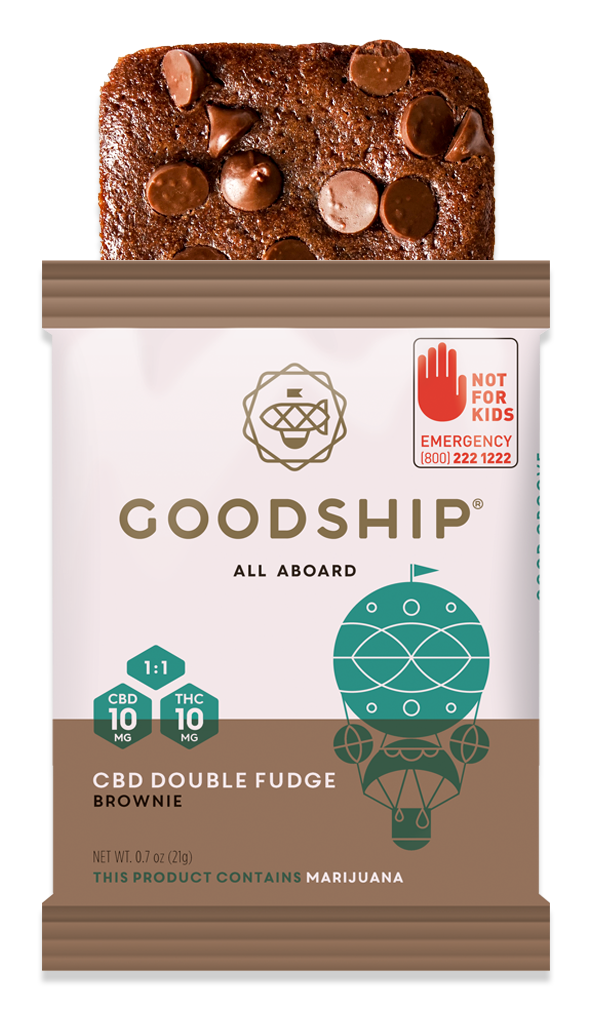 Seattle-based edibles company Goodship takes a playful, but responsible, approach to their treats. Featuring illustrations that have a hint of Yellow Submarine as well as clear labels about nutrition and THC content, Goodship's products wouldn't look out of place alongside a high-end fair-trade chocolate brand.
Seven Point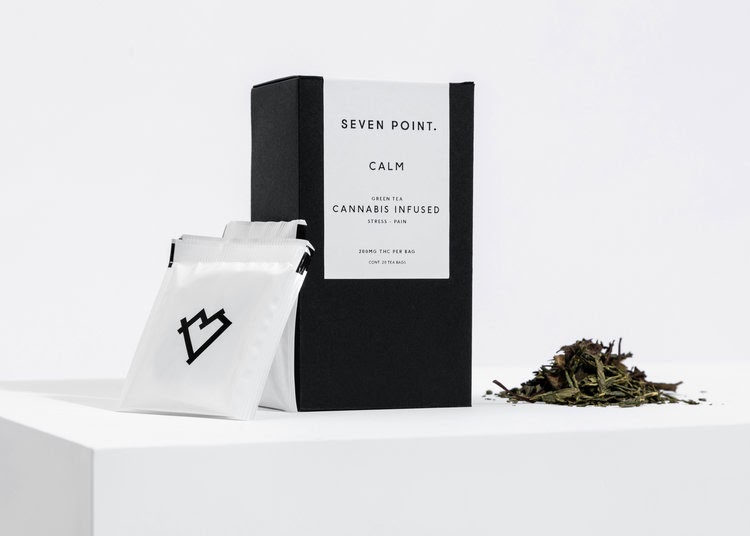 Alluding to marijuana in name only (there are typically seven points on an indica leaf), the products from Seven Point might be mistaken for a $100 candle—not the house brand of a Chicago dispensary. It was created by creative agency La Tortilleria, which explained the unique challenges in designing the branding and visual identity. "[It] demanded an understanding of the industry, skillful design, patient empathy, awareness of the brand's public exposure, and of course, Illinois' laws and regulations regarding messaging around medical marijuana."
Leafs by Snoop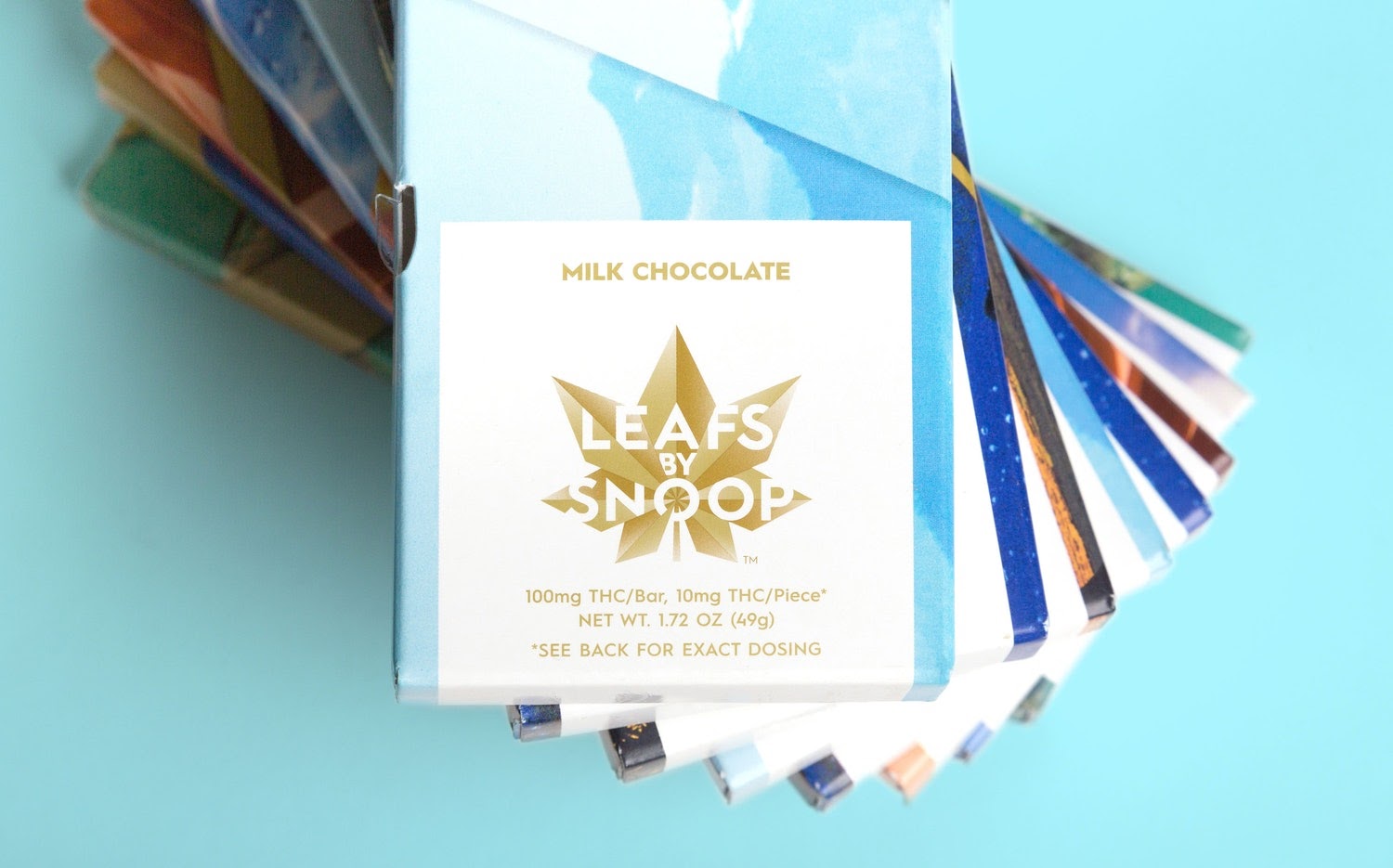 Snoop Dog's 26-year career has seen the Death Row rapper take turns as a pro wrestling MC, porn director, game show host, and Martha Stewart co-host, so launching his own marijuana strain in 2015 certainly came as no surprise.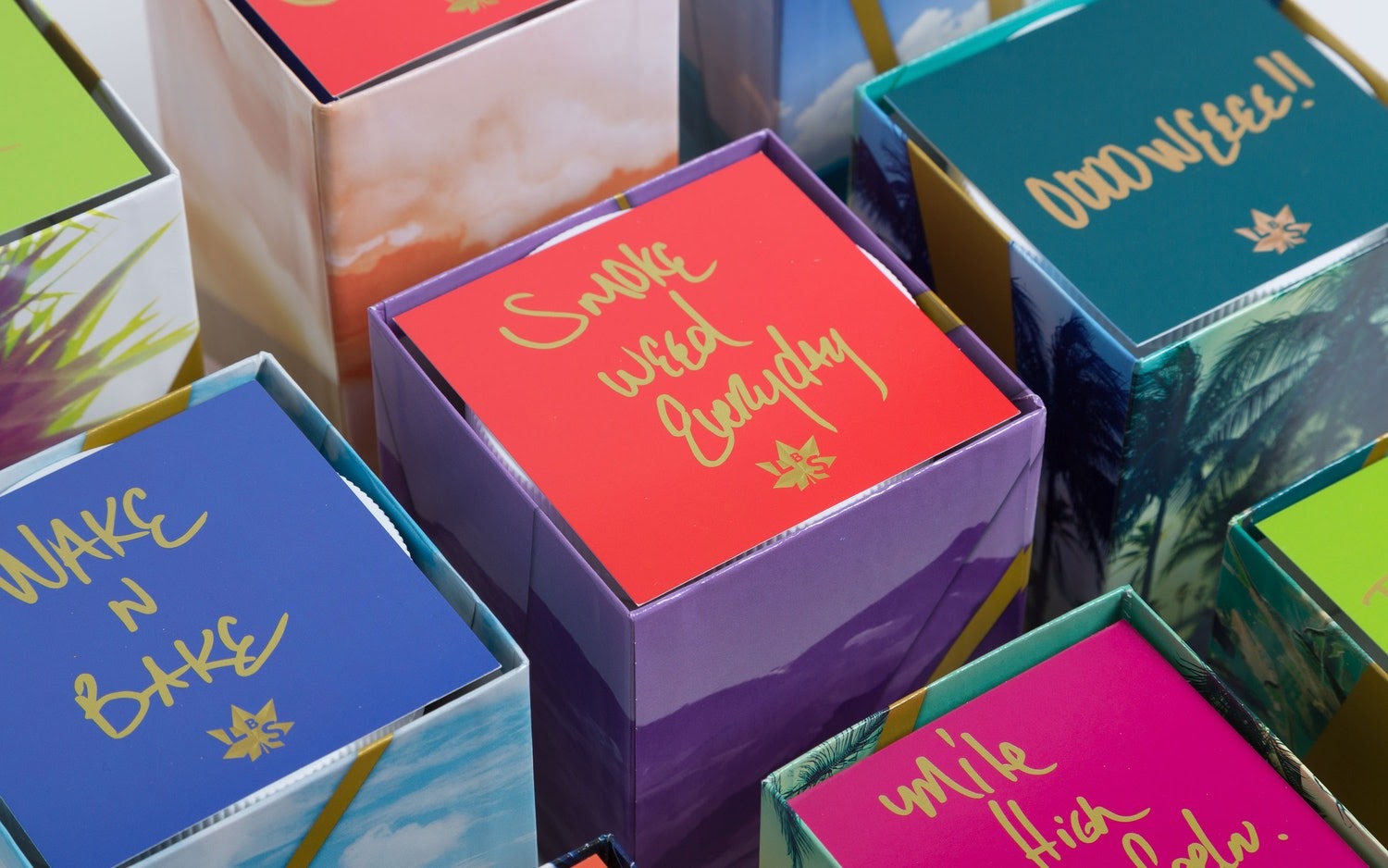 Designed by Pentagram, the Leafs by Snoop brand is surprisingly restrained for anyone familiar with The Doggfather's legacy of cover art. As Pentagram explains: "The challenge was creating something that captured Snoop's unique personality and style. At the same time, it was important that the branding appeal to a wide audience." The result is clean, colorful packaging that also features fully-baked phrases like "Smoke weed everyday" handwritten by Snoop.