Reading Time:
4
minutes
Ivy Ross may not yet be a household name but in her short tenure as vice president of hardware design at Google, Ross has transformed over 30 of the company's products. Since 2016, her team has won nearly a hundred design awards for the bold, colorful, textile-driven palette the company has adopted for their durable goods.
Google Home Mini in Charcoal, Coral, and Fog. Source: Google
Before she was tapped to lead the technologically groundbreaking but commercially unsuccessful Glass initiative in 2014, Ross developed products at an impressive roster of non-tech companies, including Coach, Mattel, and Avon. Prior to that, Ross had a successful career as a jewelry designer, which is where she acquired her penchant for highly tactile, wearable design.
Astro Teller, the director of Alphabet's ambitious research subsidiary X Development (formerly Google X), once told the MIT Technology Review that he thinks this is part of the reason for Ross's success.
"She is trained to be sensitive to getting technology out of the way—using technology, rather than thinking technology is a natural benefit in and of itself," he said.
Here's what you need to know about Ivy Ross.
She's the mastermind behind Google's signature use of textiles
You see it on the Daydream View VR headset, the Home Hub assistant, and the Pixel 3 smartphone cases—colorful fabrics in shades of "pink moon," seascape," and "carbon." They make you think less of technology and more of upholstery.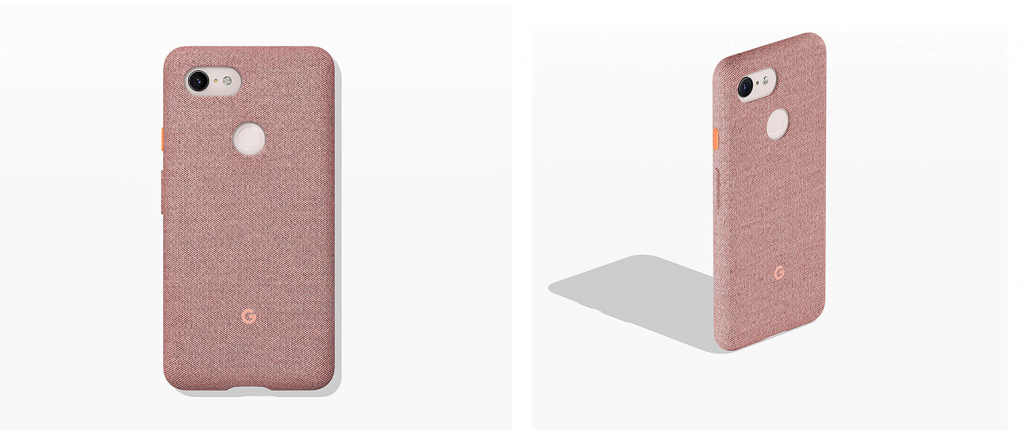 A Pixel 3XL fabric case in Pink Moon. Source: Amazon
Ross explained in an interview with Cool Hunting that the fabric trend came about because consumers desire a more physical, tactile experience with objects. This craving contrasts the sleek, cold technology that often surrounds us.
"We are on screens—which are slick—a lot," Ross said. "And when we are not on a screen, the rest of the product, because it's sitting in our home, should blend in."
Ross's color sense doesn't stop at textiles. The Pixel 3 and Pixel 3a smartphones also come in Pantone-friendly shades of "not pink" and "purple-ish." Flashes of neon orange and mint on the buttons give the smartphones a playful, unique appearance.
The Pixel 3 in Just Black, Not Pink, and Clearly White. Source: Google via Expert Reviews
She made Mattel more fun
In the early 2000s, Ross was the head of design and packaging of the girls division at Mattel, the toy company behind Barbie and Hot Wheels. Her team invented Ello, a "creation system" akin to Legos, designed for girls ages five to 10.
Ello Creation System: Ello-Opolis. Source: Amazon
The toy itself was a highly unique and inventive experiment, a collection of colorful pieces which young girls could use to build everything from necklaces to houses to furniture.
It wasn't just Ross's new invention that rocked the toy industry—it was also her method. As Fast Company reported, the team that Ross assembled to invent Ello was a hybrid group. Designers and writers—not to mention child psychology experts and young test subjects—all sat at the same table.
Ross dubbed this innovative method "Platypus," after the mammal that's a surprising amalgamation of several other species. The Platypus Project gave Mattel a way to shake things up within the company and to get innovative ideas out in the open.
"We're a toy company, but we weren't playing enough," Ross said. "To really shift thinking, you have to shift environments."
Her jewelry pieces are in the permanent collections of over ten design museums around the globe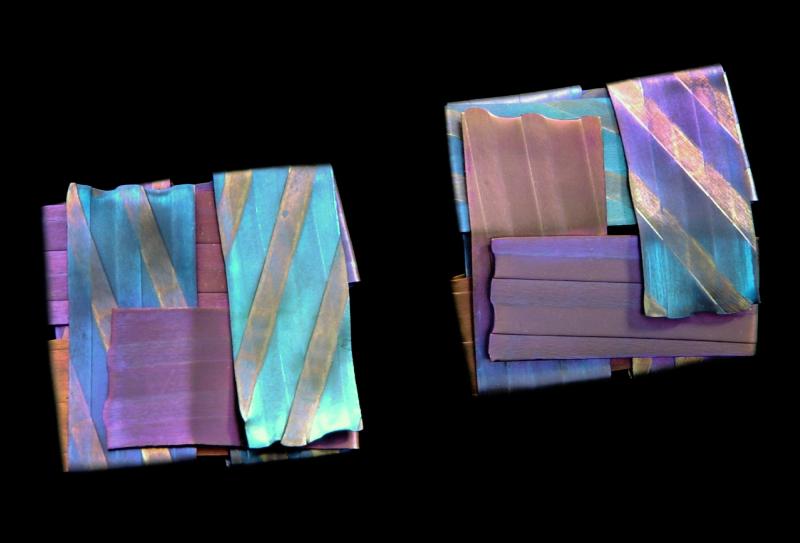 Earrings, woven tantalum, 1979. In the collection of the Smithsonian American Art Museum.
Google's new line isn't Ross's first foray into color. In her twenties, Ross was a metalworker and designed jewelry out of non-precious metals, including titanium, tantalum, and niobium. In response to an electrical charge, these metals would take on iridescent colors.
Many of these early works have wound up in the permanent collections of design museums, including the Cooper Hewitt Design Museum in New York and the V&A Museum in London, among others.
A Designer on the Cutting Edge
Brooch in silver, niobium, 1981. In the collection of the Cooper Hewitt Design Museum.
Ivy Ross is that rare person who has both the business and creative skills to helm a team that's on the cutting edge of design. But it's her empathetic and unflagging attention to the consumer that makes so many of her products and inventions such a success.
"I think I get into the mindset of the consumer," she told Cool Hunting. "I think we have to do what's right for each person."