Reading Time:
10
minutes
Experiential marketing has become synonymous with events—big conferences, trade shows, wild and rowdy parties that are a headache to plan and clean up after. But events are just one small piece of it. Experiential marketing is, first and foremost, about experience—creating one, providing one, and finding a way to generate profit from one.
The rise of experiential marketing tends to be associated with the invention of the web—the cold, impersonal nature of digital gave rise to a renewed value in the warmth of experience. But the origins of these marketing tactics date back to the very beginning of branding—to the traveling salesman and the exhibitions of the Industrial era. Here, we follow interactive marketing as it evolved into the tech tactics of today.
We don't claim this to be a definitive, complete history. We don't quite have the time to explore the experiential tactics of the Ancient Romans or of the Qing Dynasty—but if you do, shoot us a note. What we do have is a representative sample of nearly 150 years of modern experiential marketing strategies. Take a look back.
1893: Wrigley's chewing gum
In the early days of the Wrigley Company, its chewing gum was merely a lagniappe, a little something extra given away for free with each purchase of Wrigley's baking powder. The gum was meant as an experiential marketing tactic meant to encourage a positive association with the Wrigley brand through the experience of chewing its delicious gum.

Eventually, the gum got so popular it became the main event. At the Columbian Exposition of 1893, also known as the Chicago World's Fair, many American staples were introduced to the public for the first time. One of those was Wrigley's newest flavor of chewing gum, Juicy Fruit. Over 100 years later, Wrigley's still has some of the most popular brands of gum in America.
1936: Oscar Mayer's Wienermobile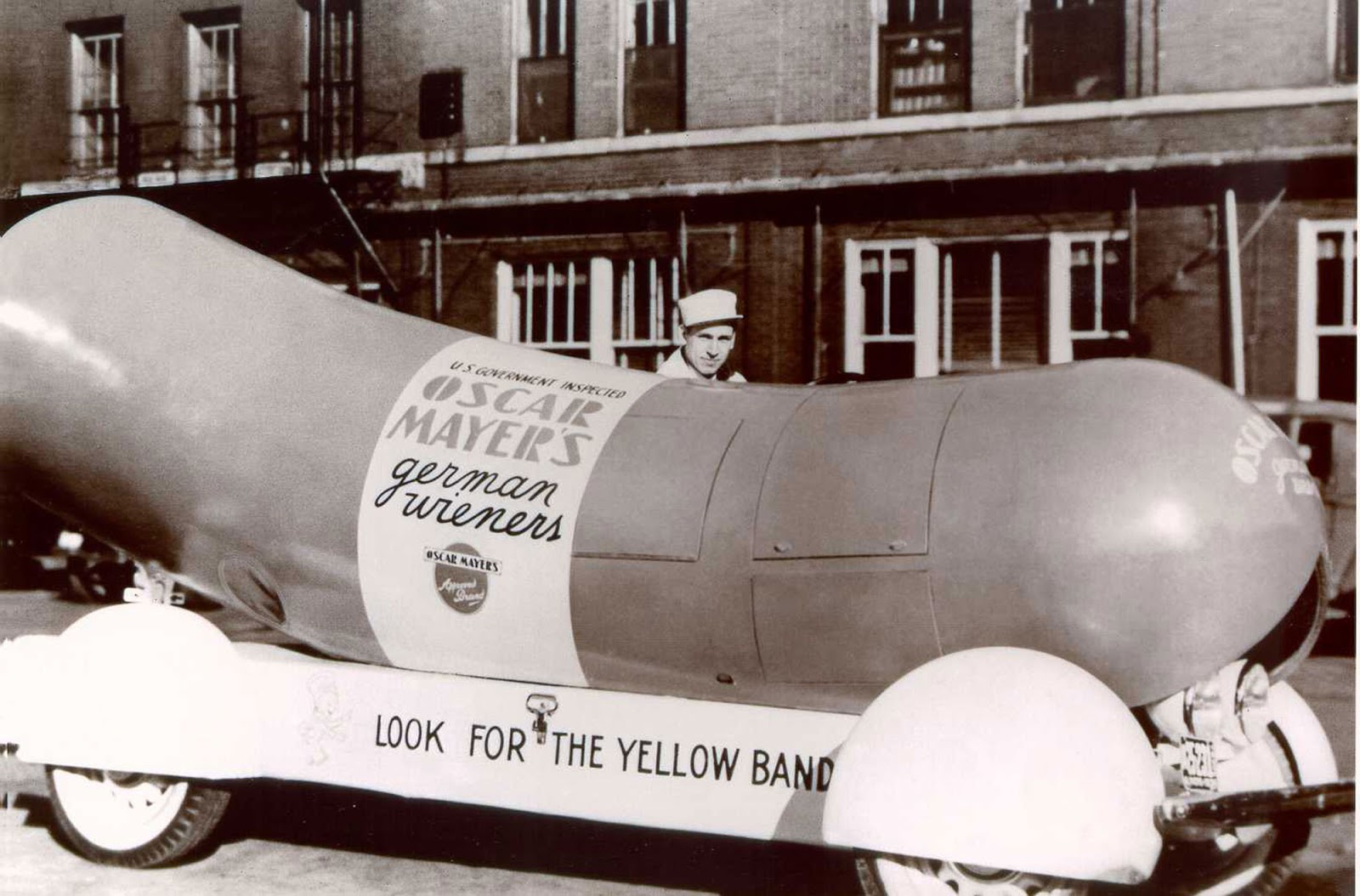 The Oscar Mayer Wienermobile, which toured the country to woo potential customers, wasn't the first mobile marketing campaign. But it was, and continues to be, one of the most iconic. It is, after all, a hot dog-shaped car. It started out small, with Oscar Mayer's nephew Carl driving the 13-foot-long metal weiner through the streets of Chicago, handing out hot dogs. The Wienermobile slowly spread out across the country, promoting positive associations with the Oscar Mayer brand. Now there are six Wienermobiles, making 1,400 stops annually.
1975: The Pepsi Challenge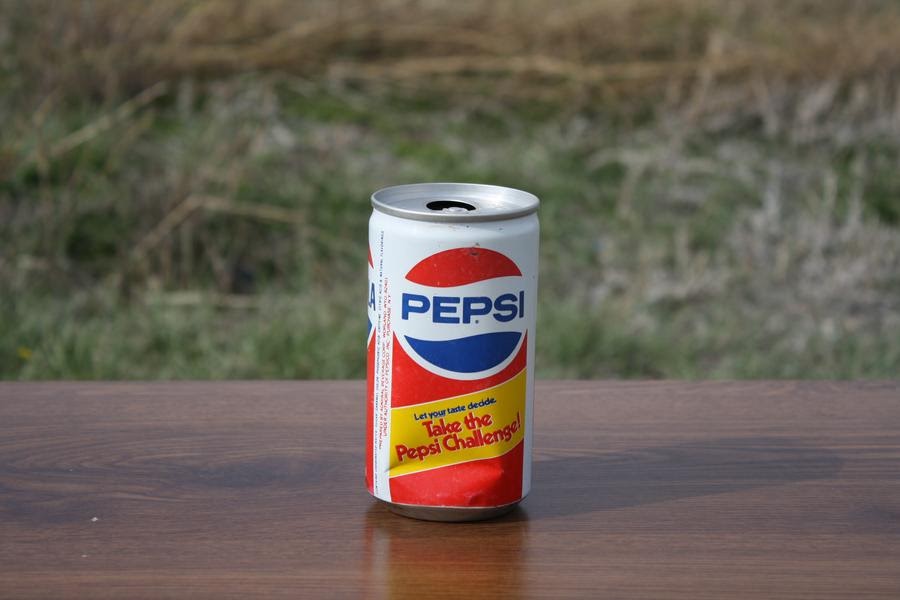 The blind taste test between Pepsi and Coke took street marketing to a new level of interactive promotion. The challenge was conducted by Pepsi representatives anywhere they could set up a table and they would ask passers-by to take a sip of the two colas, and pick their favorite. Pespi was the clear front-runner in the survey results. Nearly half a century later, science has helped explain these results—people will generally pick the sweeter of two options in a blind taste test, even if they don't actually prefer it, and that was Pepsi. But that doesn't change the fact that the experiential marketing stunt helped put Pepsi in unsuspecting consumers' minds, out in shopping centers and malls across America, and upped the ante of street marketing forever.
1986: Run-D.M.C.'s Adidas deal
The German sportswear company had fallen on hard times in the 1980s—but that all changed when Run-D.M.C. unintentionally started a fashion trend. A B-side song of theirs called "My Adidas," which touted their love of the brand, led to the first endorsement deal between an athletic brand and a musical act. During a concert one night at Madison Square Garden, Rev. Run held his Adidas sneaker over his head on stage, and thousands of Adidas-clad teenagers in the crowd followed suit. It was a stealthy experiential tactic, and one that would wind up having a massive impact on the trajectory of the brand. A few Adidas executives who had been invited to the concert by the group's management ended up giving the group an endorsement deal on the spot—and Adidas's future as a cool streetwear brand was secure.
1997: The Ritual Expo
Credited with being the first ever retail pop-up, the Ritual Expo brought together fashion retailers, artists, and live music in a hip shopping experience that was meant to attract cultural influencers and style mavens. It was described by one attendee as "walking into the ultimate kids hipster mall, but in a nightclub." It quickly expanded, spawning Ritual Events and becoming a brand in its own right. But the pop-up retail experience expanded, too—even expanding outside of retail. By 2019, 55% of Americans would say they shop at pop-ups, because of the unique experience they provide.
1999: The Experience Economy
In 1999, the Harvard Business Review published this article, titled "Welcome to the Experience Economy." The basic idea of the "experience economy" was that experiences, long considered equivalent to services, were emerging as their own economic offering, the fourth alongside agrarian products, goods, and services. The experience economy arose in response to technological shifts—it's no coincidence that this article was published right at the tail end of the dot-com boom. HBR suggested the following: "An experience occurs when a company intentionally uses services as the stage, and goods as props, to engage individual customers in a way that creates a memorable event. Commodities are fungible, goods tangible, services intangible, and experiences memorable."

The experience economy also paved the way for consumer-centric strategies, and making customer service a more integral part of marketing.
2004: Dove's Real Beauty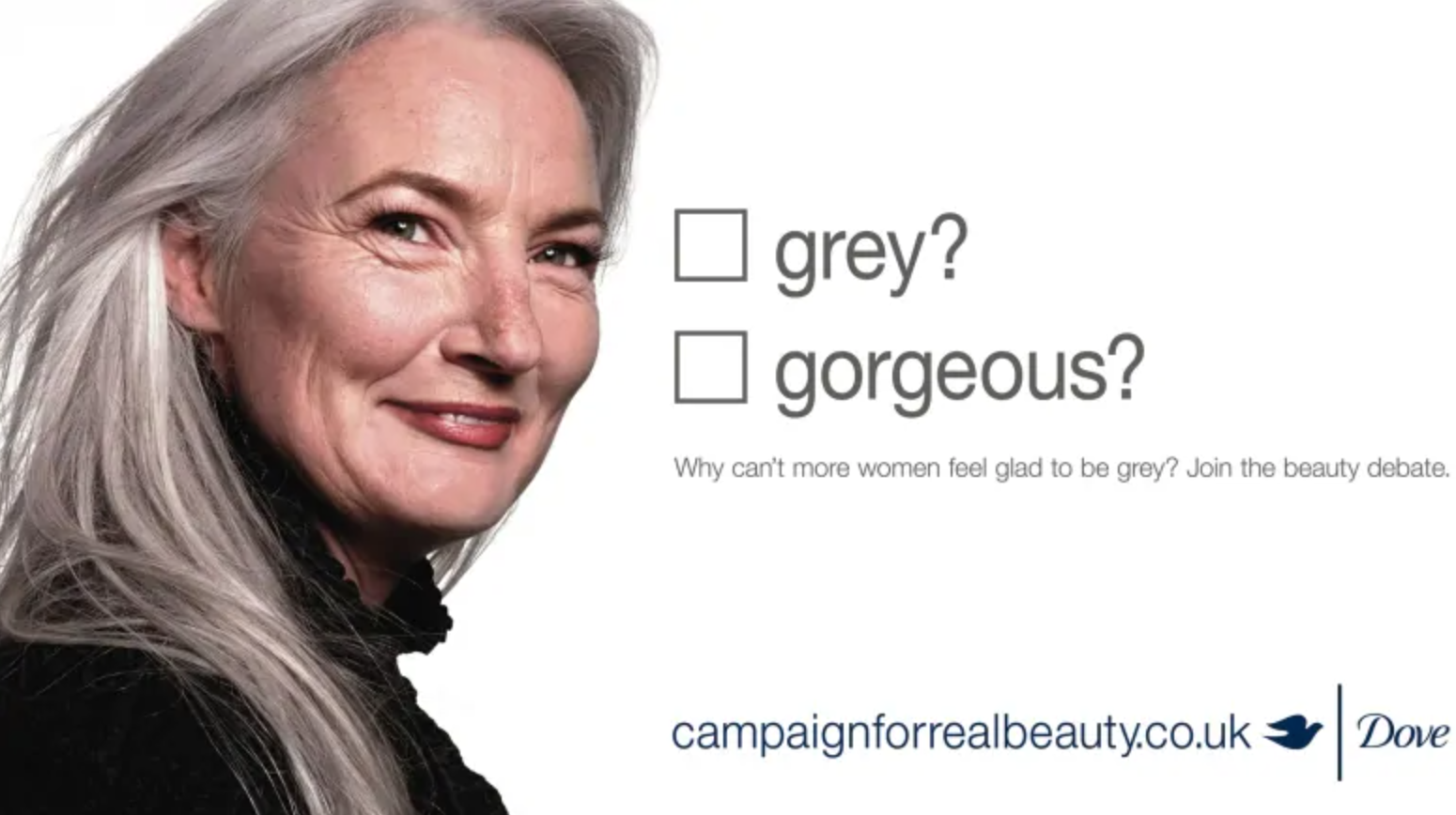 You might be able to picture the most memorable ad series from this campaign—women of various shapes and sizes in nondescript underwear on billboards and in television spots with the tagline "Tested on Real Curves." But that didn't happen until 2005, and was just one piece of a multi-channel approach made in partnership with Ogilvy & Mather, which took years to evolve. First, there were just photographs of real women with questions alongside them—like "grey?" or "gorgeous?" and "fat?" or "fit?"—directing viewers to a website where they could vote on the most fitting adjective. The interactive, consumer-centric approach of the campaign would set the tone and direction of Dove's marketing efforts for years to come.
2007: HBO's "Voyeur Project"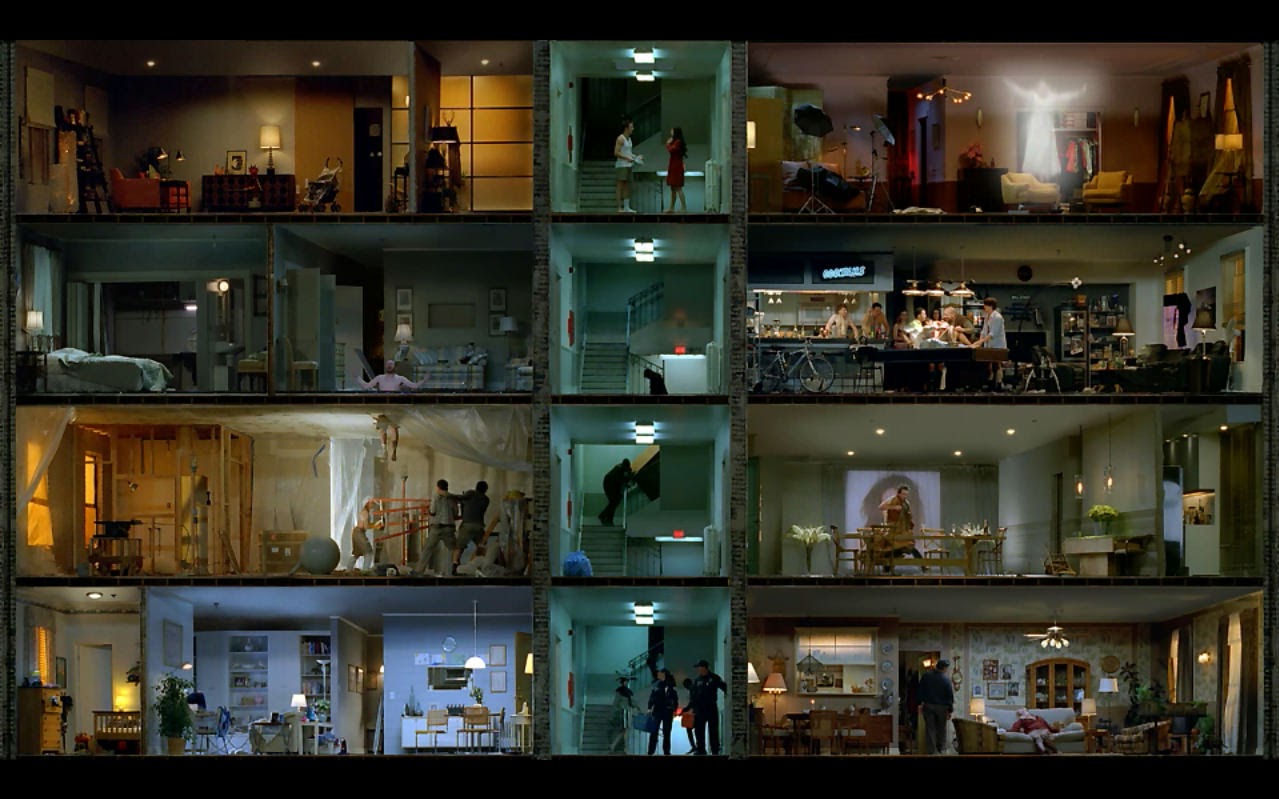 At the time, the TV network was looking for a way to emphasize their storytelling capabilities—not just in TV, but across media. But this project became bigger than that. The agency BBDO created a multimedia event, called "The Voyeur Project," which told eight interconnected fictional stories, all taking place within one apartment building. For two weeks, HBO projected these films on the side of an apartment building in Manhattan's Lower East Side. The project allowed people on the street to experience the campaign by engaging with the footage like voyeurs, peeking into private lives—albeit fictional ones—of those living in these apartments. The campaign then continued online, to various websites and social channels, to allow for continued engagement.
2009: Volkswagen Sweden's piano stairs
Volkswagen sought to bring attention to their environmentally friendly initiatives through a "fun" marketing strategy, suggesting that you could change people's behavior more easily if you made it a little more enjoyable. Here, they installed a set of musical stairs in a subway station in Stockholm, and filmed people as they chose to play the piano stairs rather than taking the escalator, making the healthy, environmentally friendly, and fun choice. This video recapping the campaign has 23 million views on YouTube.
2010: Coca-Cola's "Open Happiness"
In conjunction with a new campaign put together by Wieden+Kennedy, the beverage company also unrolled a series of experiential marketing stunts with marketing agency Definition 6. The Happiness Machine was a vending machine that dispensed more than just a Coke when you used it—in one surreptitiously filmed video of a group of college students using it, a bouquet of sunflowers pops out. The Happiness Machine toured the country and opened the door for further experiences on the theme of happiness over the years.
2010: "The Man Your Man Could Smell Like" spin-offs
This interactive campaign was put together by Wieden+Kennedy on the heels of a viral ad for Old Spice's body wash called "The Man Your Man Could Smell Like." The public response to the ad was so positive, that Old Spice followed up by soliciting questions from their social fans and followers—on Twitter, Facebook, and Reddit—and produced 186 videos of brand spokesperson Isaiah Mustafa responding to those questions in just a handful of days. The campaign was a roaring success. By May 2010, sales of Old Spice Red Zone Body Wash increased 60%.
2012: TNT's "Push to Add Drama"
TNT's ad agency Duval Guillaume put together this theatrical stunt in a small Belgian town "where nothing much happens." They set up a bright red button with an arrow pointing to it that said "push to add drama," and waited for an unsuspecting pedestrian to push it. Then, a flurry of high drama activity unfolded—a botched ambulance rescue, a fistfight, a gun showdown, a woman riding a motorcycle in her underwear—raising the bar for stunts. The video went viral, amassing nearly 4.5 million views on YouTube and 702,610 shares in the first 24 hours.
2013: The Adidas D Rose Jump Store
To promote its new sneaker, a signature model for NBA star Derrick Rose, Adidas opened a pop-up store in London, inviting fans to meet Rose and walk away with a free pair of sneakers. There was just one catch: you had to jump for them. The new kicks were neatly lined inside a room on a 10-foot-high ledge—the same height as a basketball rim. The campaign was a success, creating inspiring moments of teenagers showing off their skills—which then became posters, social moments, and YouTube clips.
2014: Misereor's Social Swipe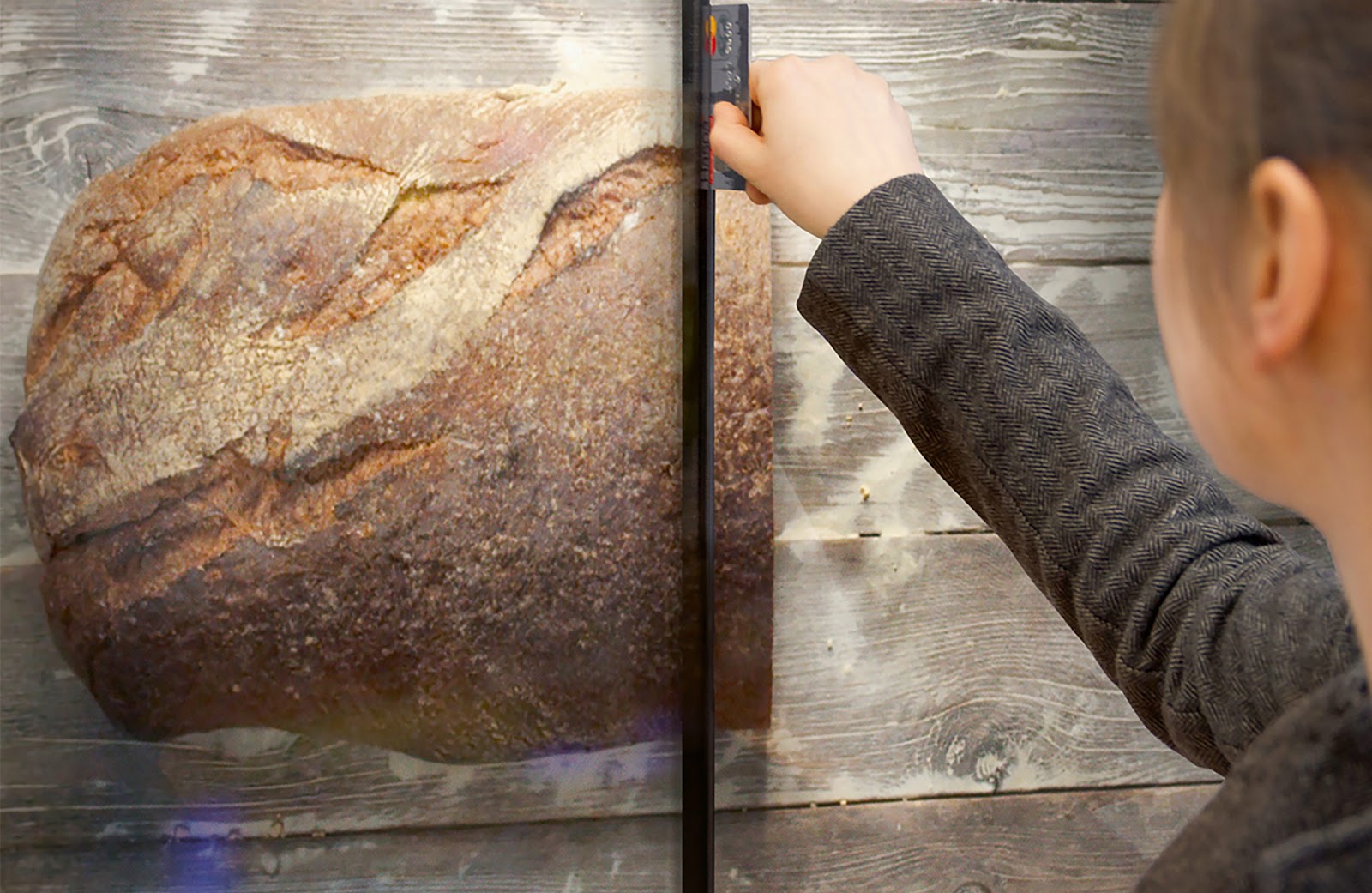 Creative agency Kolle-Rebbe put together a series of interactive displays for Misereor, a German nonprofit organization. Not only was this an early experiential marketing campaign around charitable giving, this campaign's posters were also the first interactive posters to accept credit cards. If passersby felt moved to donate two euros, they could do so on the spot. The interactive displays showed two scenarios—one was an image of a bread loaf, and the other was of a child's hands bound together with rope. A credit card swipe would either slice the loaf of bread or cut the rope, giving the user an immediate sensation of having done some good with their charitable gift. The campaign raised over €3,000 in one-off donations over the first month.
2014: Volvo's Google Cardboard test drives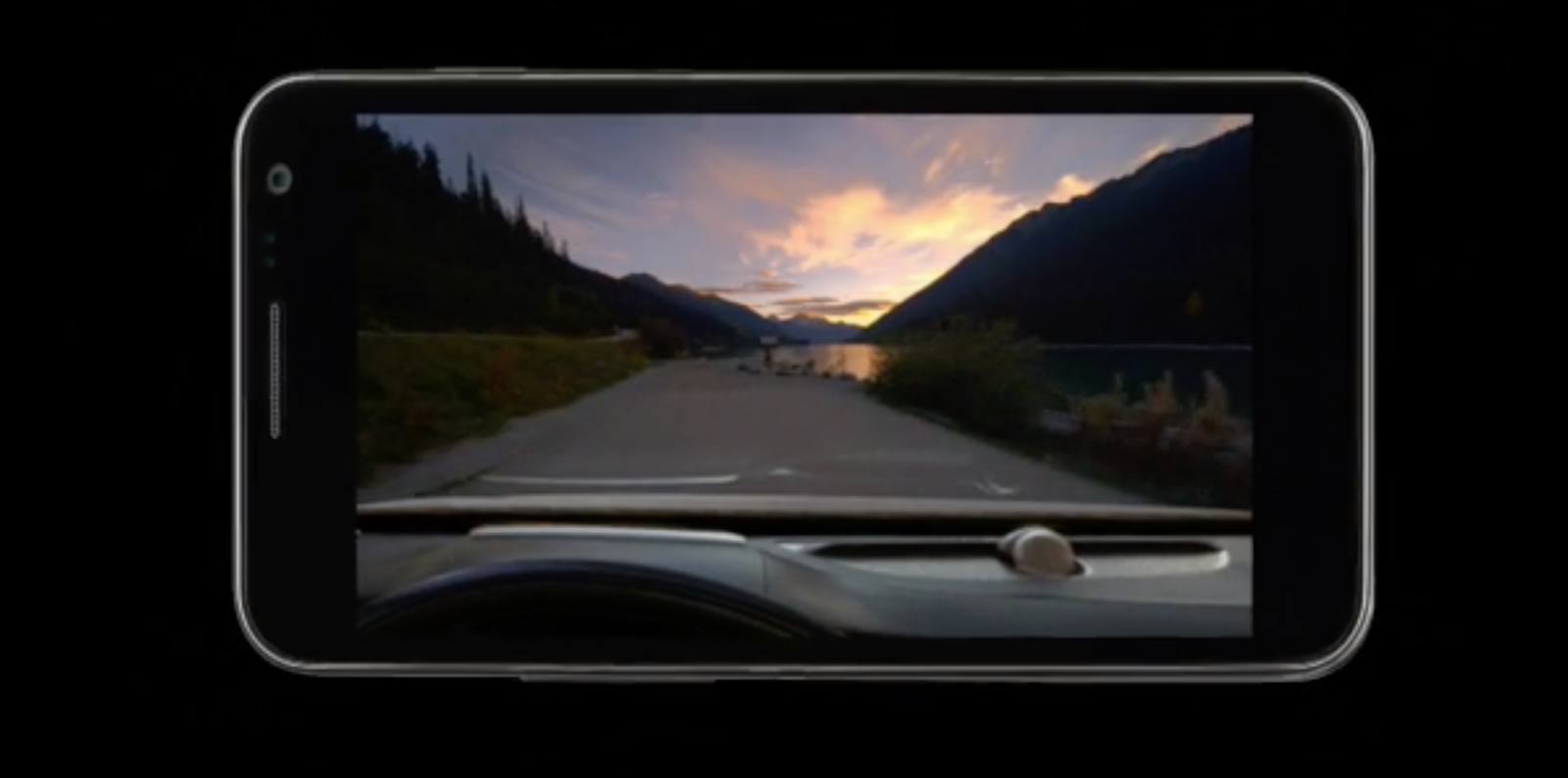 Volvo wasn't the first car company to offer virtual test drives—in fact, Lexus had begun offering Oculus Rift tests just a few months prior. But what set Volvo apart was the use of Google Cardboard, a more affordable, accessible VR headset made from just cardboard, lenses, and a magnet, meant to be used with your smartphone. Though intended as a site-specific experiential campaign, tied to the Los Angeles Auto Show, users were also invited to download the Volvo Reality app and request their own personal Volvo-branded kit to test drive from home.
2015: Zappos's #PayWithACupcake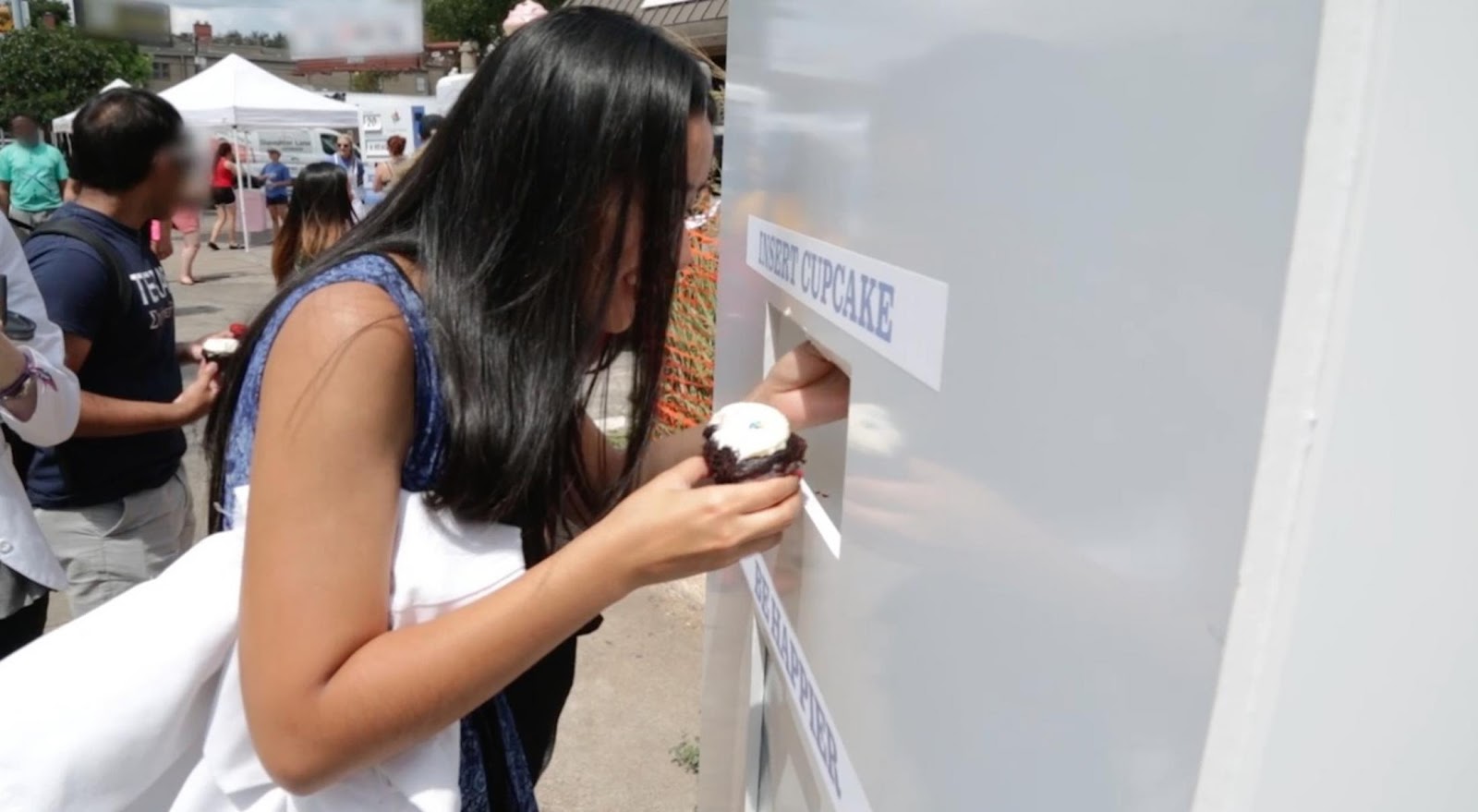 The story of Zappos' cupcake campaign, a David and Goliath tale for the modern age, doesn't start with Zappos at all. It starts with Google. The tech giant's reps hit the streets in a Google-branded food truck to promote the company's new photo app, offering pedestrians free cupcakes if they "paid with a photo." When Zappos caught wind of the campaign on social media, they devised a stealthy plan to one-up Google: Zappos set up a makeshift box near the food truck, offering its own products—headphones, watches, backpacks—in exchange for a cupcake. Needless to say, this unlikely victory won over a lot of fans.
2016: Taco Bell VR Arcade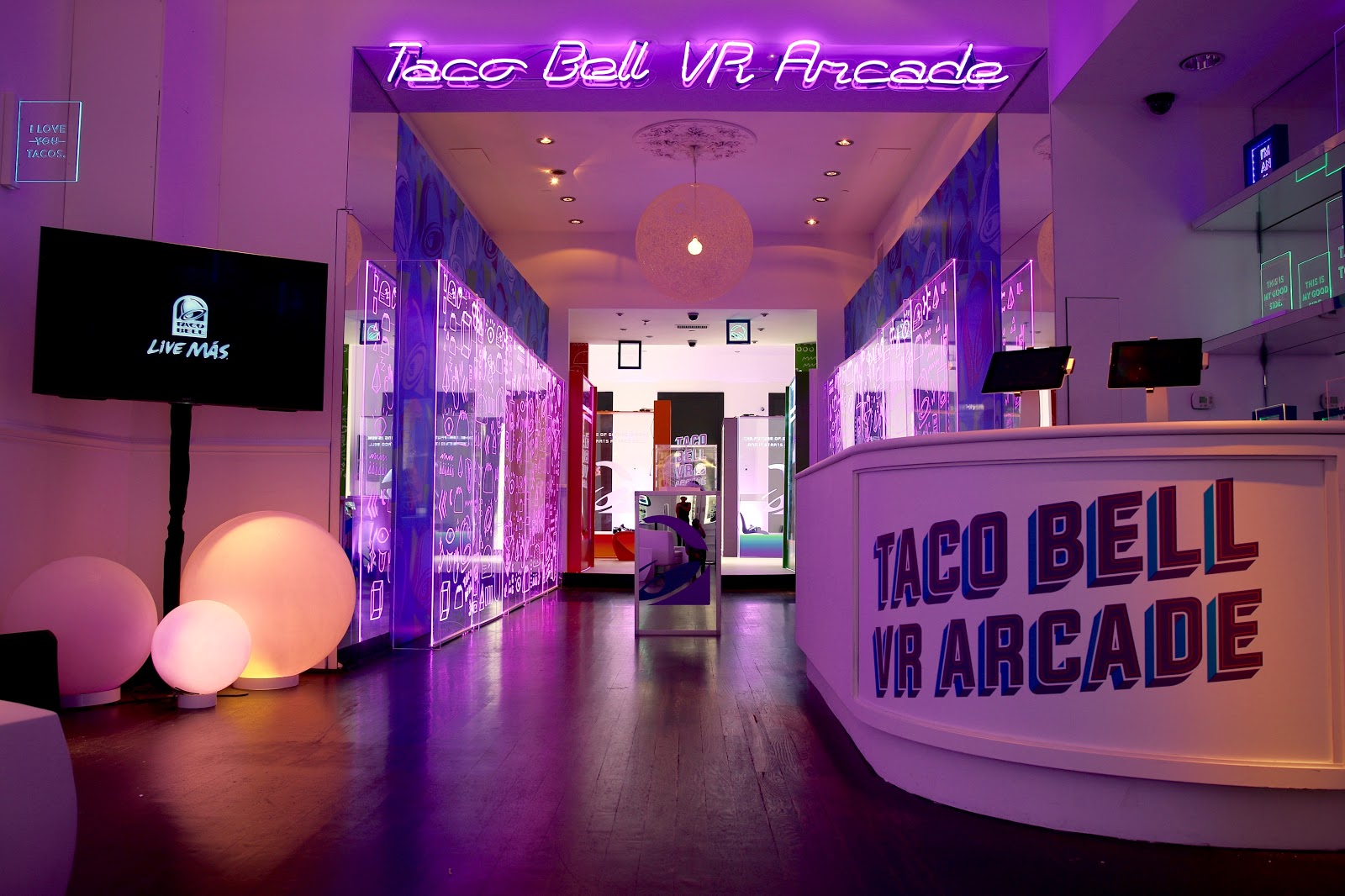 Video games, Taco Bell amuse-bouches, and "taco art everywhere." Really, what more could a person desire in a pop-up? The fast food chain created this video-gaming experience to promote the release of the PlayStation VR headset for PS4—and its relationship with Sony Interactive Entertainment—just as VR-based exclusive experiences began to trend. Taco Bell also launched a text-to-win mobile giveaway, gifting a brand new headset every 15 minutes—around 3,000 over the course of experience. The arcade was such a success that a year later they did it again: this time with Xbox, in 2017.
2017: Guinness's Airbnb Sleepover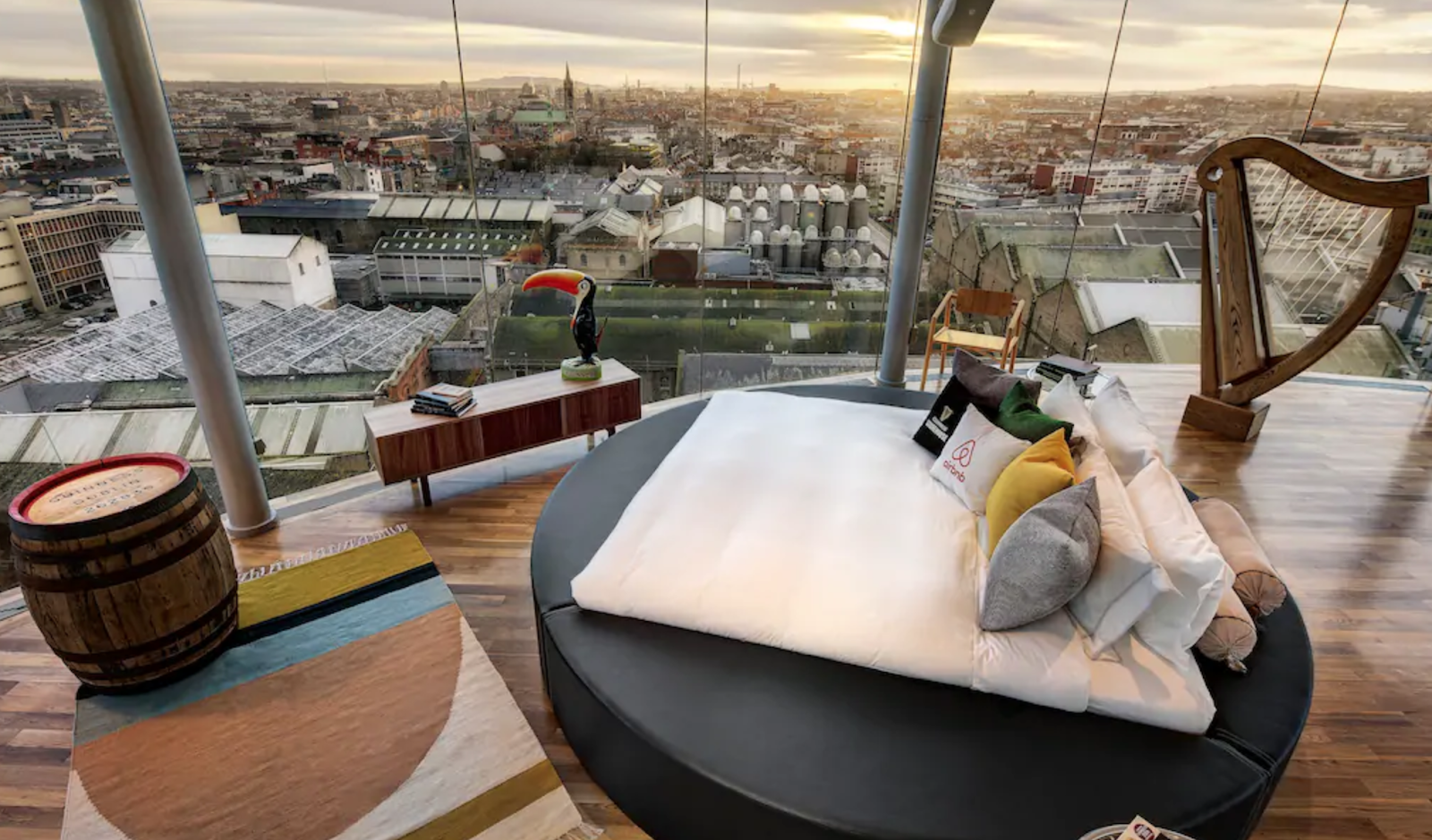 The sleepover trend didn't start with Airbnb—children of the '90s might remember those pricey museum sleepovers, a popular fundraising tactic for institutions seeking donations. But in the age of Airbnb, the sleepover has proved to be a delightful and surprising experiential strategy. In this particular promotion, one Guinness superfan won the chance to sleep over in the Brewery's Gravity Bar, which Airbnb transformed into a luxury loft for the night.
2018: WWF's Elephant Hologram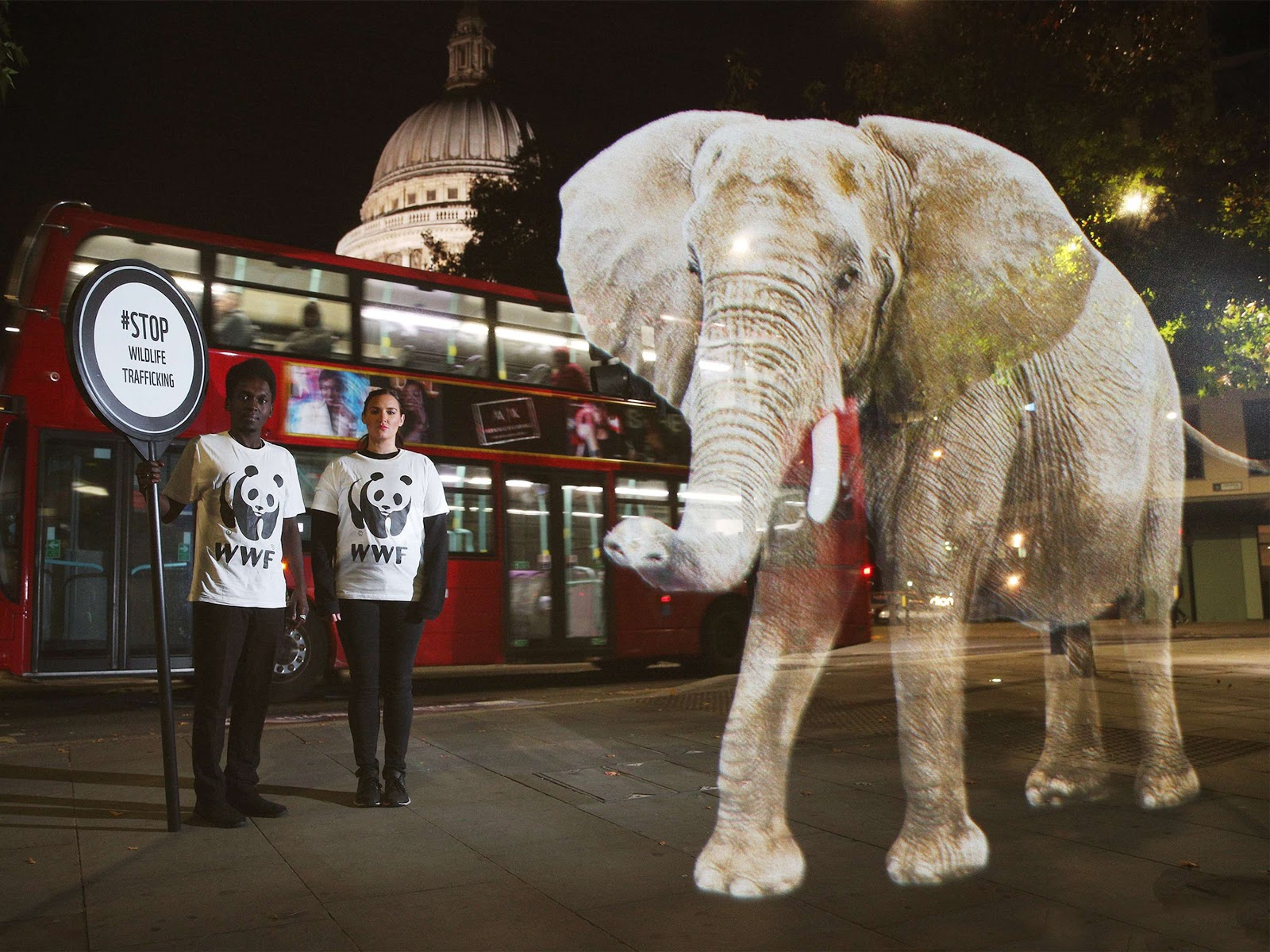 For a week, a hologrammed elephant walked the streets of London—it was part of the World Wide Fund for Nature's effort to raise awareness of animal trafficking. The WWF hoped that the hologram would help amass 100,000 signatures for a petition for the British government to end illegal trafficking. They also designed several street crossings with prints of animals—like turtles and snow leopards—who are most impacted by the trade.
2019: Sonos music rooms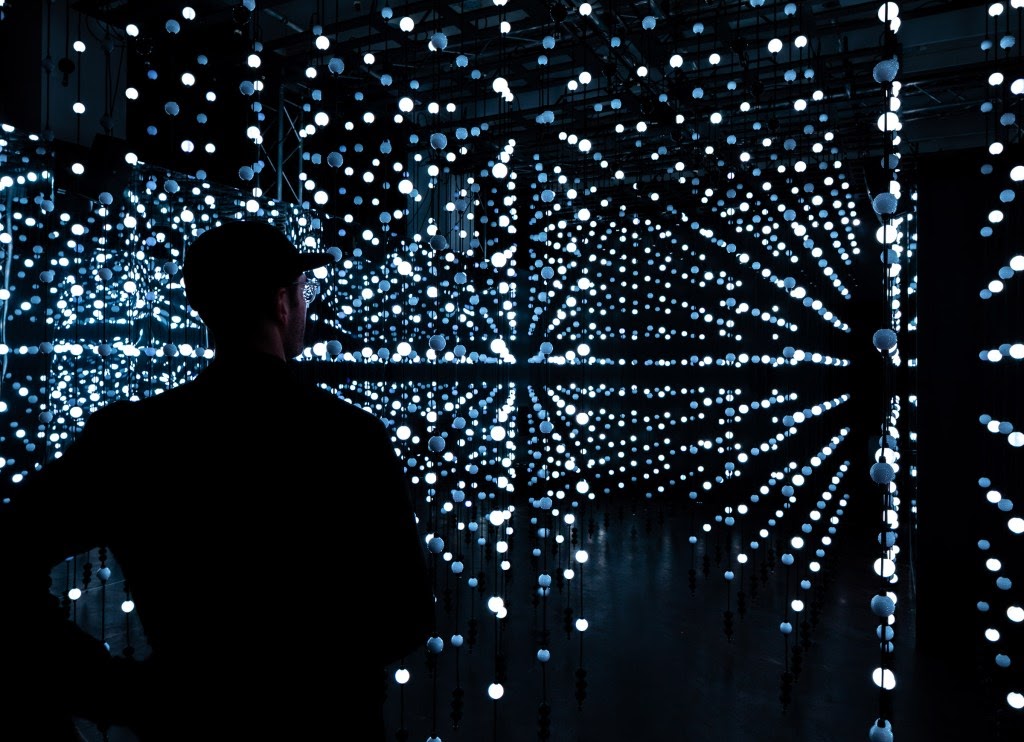 Sonos and Google—the latter of which, you may have noticed, has been involved in a handful of these experiences—promoted Google Assistant's integration with Sonos's products by creating a series of digital sound-and-light show rooms in a weekend pop-up. The Brilliant Sound Experience was intended to illustrate the power of listening to music—by pairing different songs with a corresponding (highly photographable) visualization. In one room, 1,720 globes of light pulsed with the various parts of Holly Herndon's "Eternal." In another, visitors had sensors strapped to their foreheads so that they could see and track their emotional responses while listening.
Where experiential marketing is headed
If the history of experiential marketing can show us anything, it's that messaging is most memorable when it's dynamic. When a good campaign has real lift, it can evolve, gathering force through conversations happening on many channels simultaneously. As consumers become more sensitive to immediacy—getting what they want, when they want it—experiences will have to continue to push the boundaries of what we expect from immersive, strategic marketing.
That means getting more personal. The wealth of consumer data that brands have access to is going to be instrumental in helping create campaigns that are niche, that are more precisely targeted to a specific audience. Just remember: Even in a digital world, tactile giveaways always help sweeten the deal.