Reading Time:
3
minutes
August is a notoriously slow news month, as most of Europe escapes on holiday and America bundles up in over-air-conditioned offices. But somehow, the designs keep coming. Check out our favorite discoveries of the month.

The New Fashion Plate
Perhaps you've been inspired by the inventive methods employed by Hong Kong protesters to evade facial recognition. Or maybe you just simply want to fuck with the man. The line of clothing from Adversarial Fashion is designed to trigger and scramble Automated License Plate Readers, "injecting junk data into the systems used by the state and its contractors to monitor and track civilians and their locations."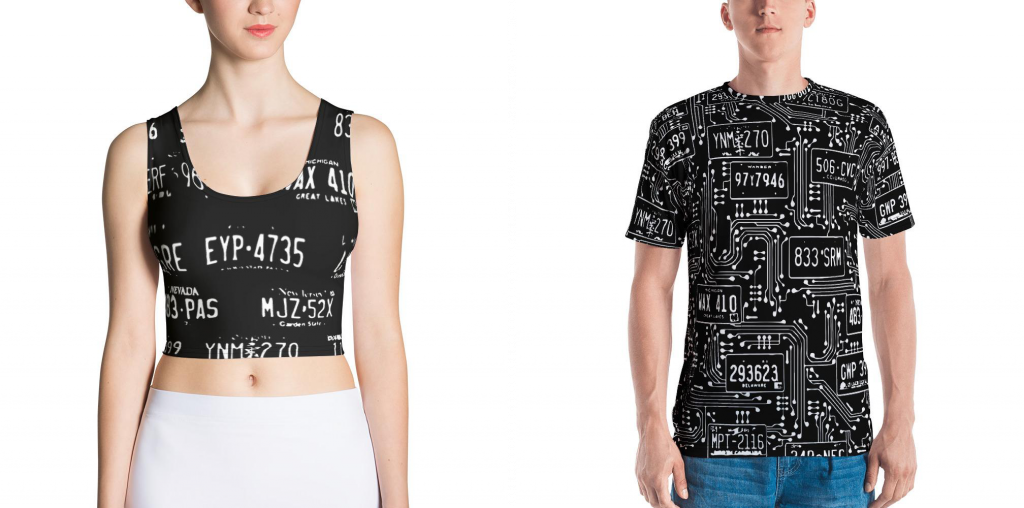 Cancel Noise Cancelling
Frog Design has been responsible for designing everything from the Apple IIc to the website for Vogue Italia. Now they've take a stab at the ubiquitous (and lucrative) world of headphones, with a prototype wireless earbud that promises to be less isolating than the current line of headphones. As the designers explain to VentureBeat, "With these on, people will still feel free to come up to you and ask you questions, or maybe you can talk to a cashier without having to take them off. It's a different use case if you have a headphone that you never have to take off."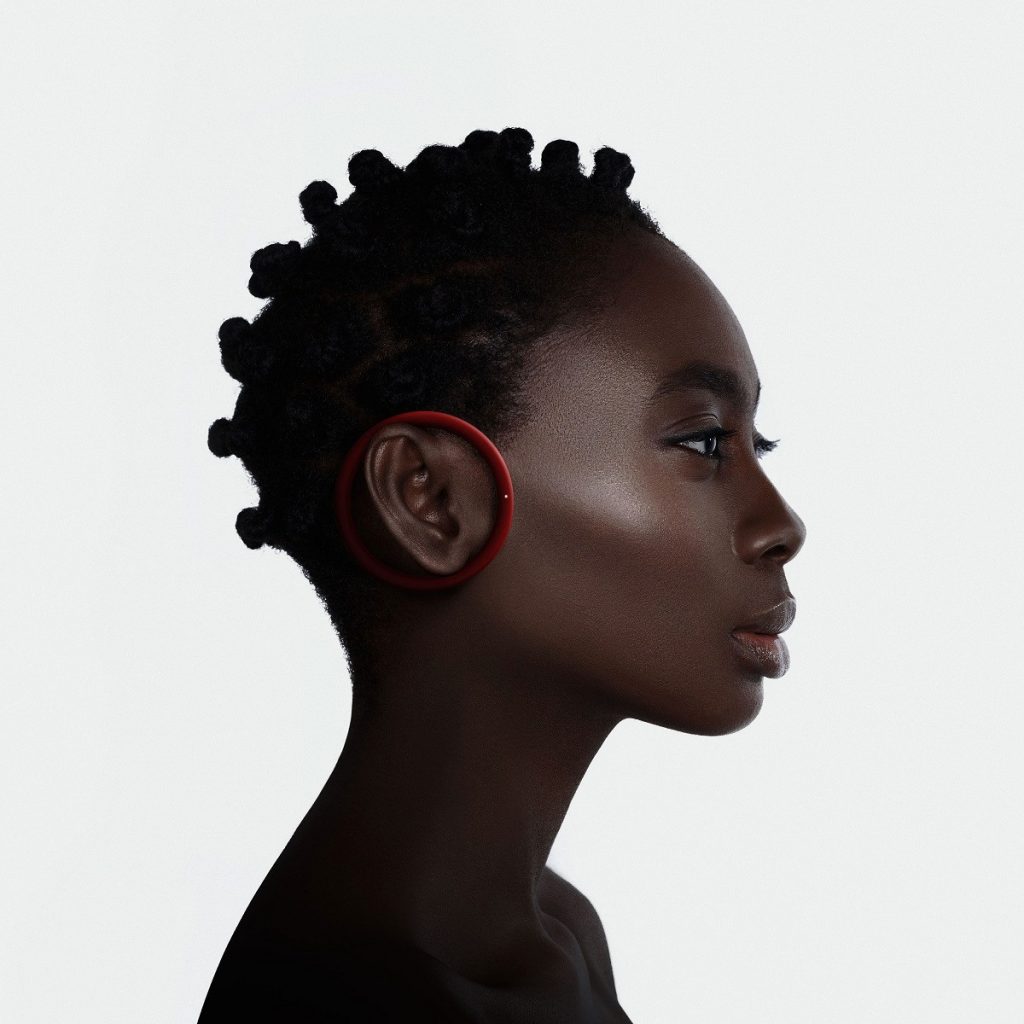 Beyond the Border
There's a lot that gets cropped out of that 2" x 2" square photograph that adorns our passports. Photographer Max Siedentopf's series "Passport Photos" takes a look at just what could be going on while you're sitting for your official document photo, infusing a bit of self-expression into an otherwise dead art. (Via Kottke)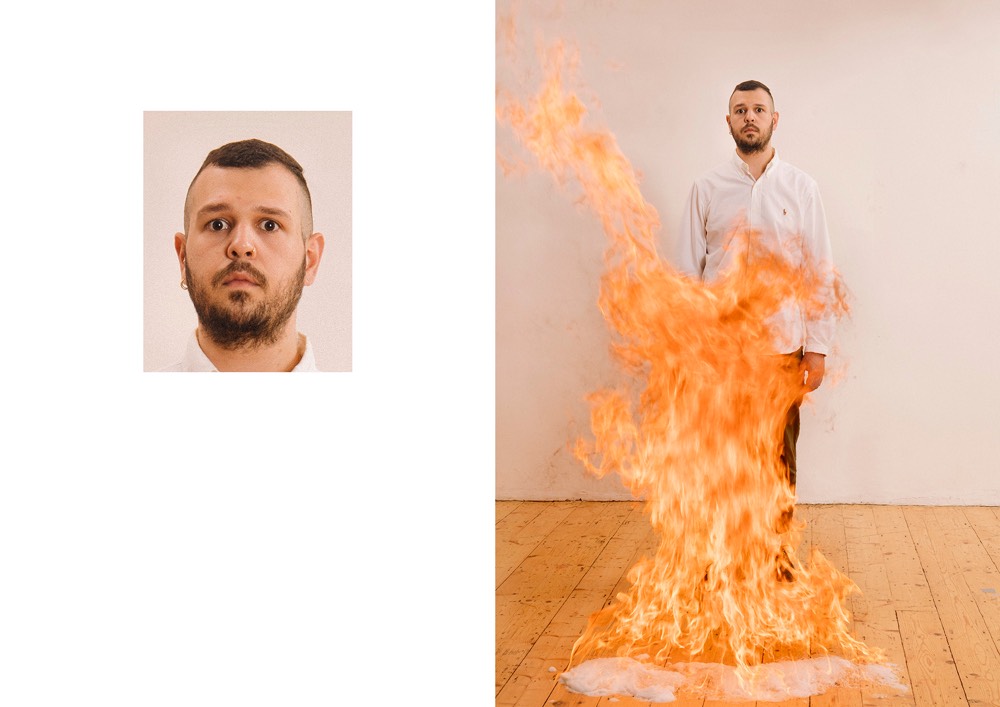 Ridley Scott's Competition
Future Punk has created an absolutely brilliant series of fake commercial spots for iPhones as if they had been launched in 1984, modeled after the earliest Macintosh models. Best of all, you can get access to the 3D model files used to create the "prototypes", so that you can print out your own retro iPhone, via Gumroad or Patreon.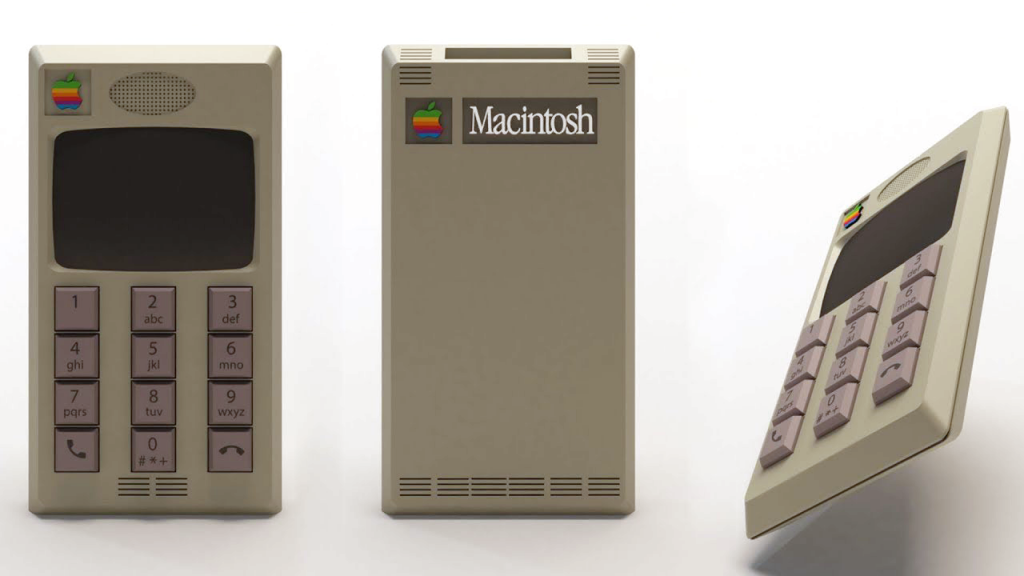 Representative Democracy
Last month we shared with you Soffa Sans, a typeface based on the silhouette of an Ikea couch. This month we're bringing you a more decidedly political font — The Gerry. Anonymously designed, The Gerry creates letterforms out of America's most heavily gerrymandered Congressional districts. The result isn't all that attractive, but then again, the process of manipulating the popular vote isn't so pretty either.