Reading Time:
3
minutes
One of the best time-saving features of Adobe Photoshop is the inbuilt automation program that enables you to compress considerable design work into a single click—called an "action." 
The process works by recording and saving a sequence of edits as an action, after which you can assign a shortcut key or save in list. You can then use the Photoshop action and implement the same edits on a different image, almost instantly. For those working on dozens or even hundreds of images at a time, these Photoshop actions can be incredible time-savers.
You can also import existing Photoshop actions that others have recorded. While you can use these actions as they are, sometimes you'll get better results by tweaking settings to your own specifications. Don't be afraid to get under the hood!
Certain projects require specific actions, but we've curated a list of 10 free general Photoshop actions to serve as springboards for creating your own actions or to use as ready-made timesavers.
Underwater Luxe (Download)
Ideal for transforming underwater shots but useful for any hazy image, Underwater Luxe removes blue tones while sharpening, boosting, and adding contrast. This action is completely customizable, making it a good fit for anybody looking to create sharper images in a matter of seconds.
Cross-Process Fade (Download)
This action would be familiar to you if you are a frequent Instagram user. It is also known as X-pro, and it is very widely used among photographers on the social media platform. If you want that on all your photos (hey, sometimes you do), then this is definitely the pack for you.
This Photoshop action gives you all the edits you need for images meant to be shared on Facebook, including resize, sharpen, and branded watermark. This action will immediately apply your brand logo, then it's up to you to move it to your desired spot in the photo. You can also need to adjust the size and opacity.
While clearly created for Facebook, this Action is perfect for brands or creators to instantly apply their logo to a set of images for sharing online—Facebook or otherwise.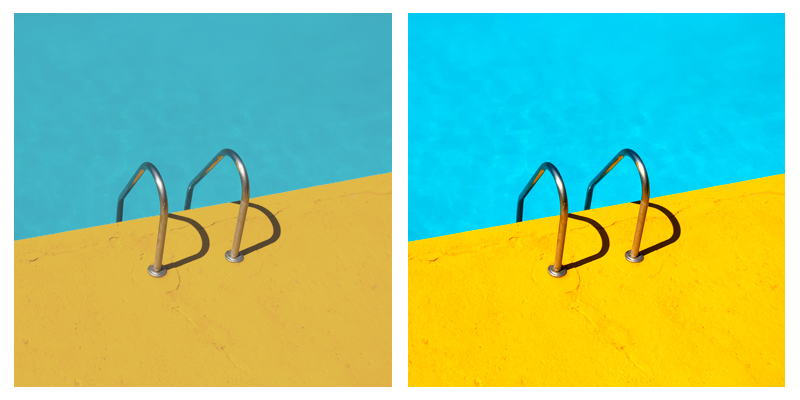 This Photoshop action is perfect for washed-out photos that might need an extra color boost. Particularly, Color Pop could be useful if you engage in fashion or food photography.
If you want to give your photos a vintage effect, Lomography-inspired filters are definitely your best bet for that faded-out, imperfect look. The subtle vintage feel makes your photo look aged, but not overly so. Rose glasses and bell bottoms not included.
Intense Warm, as the name suggests, casts a warm feeling over your photos. It brightens up the colors and helps to intensify the characters in the scene.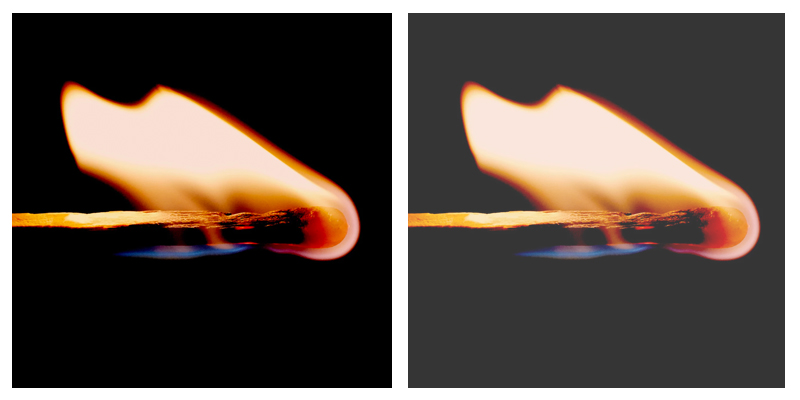 This action gives your image a super-strong matte finish. While the intensity of this action is great, you can also easily experiment with it to find the right feel.
Reduce Motion Blur (Download)
Camera shake happens even to the best of photographers and is the result of an unexpected movement from a subject or the hands of the photographer. This action aims to remove or fix common blur problems across multiple images with a single click.
Do you like that grunge, glitched look on old VHS tapes? Create that same corrupted VHS 3D effect with a click using this action.
Looking to add a little bit of doom and gloom to your otherwise cheery photos? This action will create a dramatic effect on any photo, giving off the effect of a horror flick.