Reading Time:
3
minutes
For legions of artists and designers, the iPad is the ultimate device for digital drawing, sketching, and painting. Used in tandem with the Apple Pencil, iPads excel as digital canvases with low latency and thousands of brush combinations across a multitude of apps.
The Procreate app for iPad has become popular with designers because it features one of the most comprehensive painting and sketching tool sets available on a mobile device. The app is built upon a unique rendering engine, which allows users to easily generate desktop-class sketches or digital paintings without any issue or lag, all from an iPad.
But for those connected to the Adobe Creative Cloud, working outside of its comprehensive ecosystem can be a major pain point. Overseeing documents, importing brushes, and transferring documents between devices can cause distress in a creative workflow.
Enter Fresco—Adobe's response to Procreate.
Adobe Fresco, built especially for the iPad, combines Photoshop brushes with illustrator-friendly, scalable vector brushes. These vector brushes give designers the flexibility to create infinitely-scalable images for a wide variety of applications. Combine these brushes with the relatively-new Live Brush technology, which emulates the physical properties of natural media including watercolor and oil paints, and you've got a tool to be reckoned with. 
With a flexible UI for different workflows, automatic Creative Cloud syncing, and easy Photoshop round-tripping, Adobe Fresco fits into the workflow for any creative already committed to the Creative Cloud ecosystem. And these days, that's just about every modern design professional.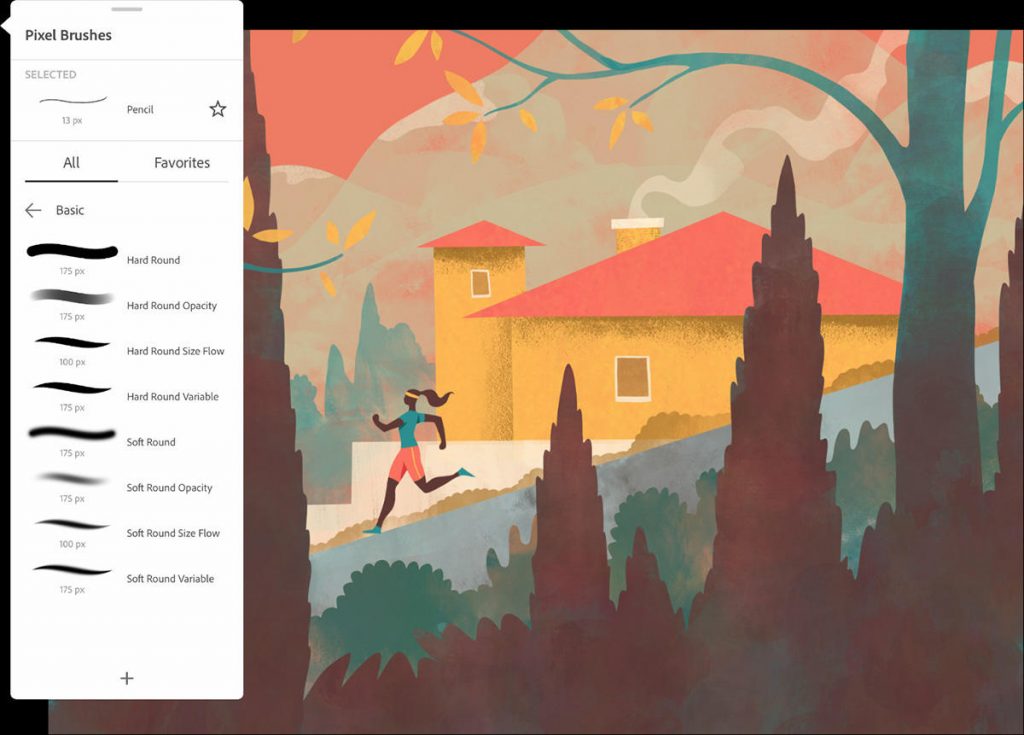 Fresco incorporates more than 1,800 digital brushes created by Photoshop wizard Kyle Webster, whose custom brushes have been celebrated by the community for years. Some Photoshop brushes reproduce straightforward media like colored pencils or ink pens, while others produce patterns that would take hours to reproduce by hand. These brushes include patterns like the half-tone look of a comic book.
Adobe Sensei, Adobe's artificial intelligence and machine learning software, helped make Fresco's several traditional media brushes behave more like real-world media. That becomes apparent in its watercolor and oil brushes.
But the real value in Fresco doesn't lie in what it adds to a workflow, but in what it takes away—the pain of managing multiple files across different devices. With the Creative Cloud sync, a sketch can be started on a phone, picked up on an iPad, and reworked on a desktop computer. This workflow allows creatives to instantly import their sketches into Photoshop and Illustrator, typically the most common apps used by designers.
So, should you use it?
Of course, you need to subscribe to Creative Cloud to access Fresco. The app does have a free trial, though you'll eventually need to open up your wallet to access all of the features. But if you're profiting from your work, reducing your headaches and streamlining your workflow might cancel out the added expense. The cost of Creative Cloud depends on the package, but $52.99 per month gets you access to every one of Adobe's creative tools. Adobe Fresco is also available on its own for a monthly fee of $9.99.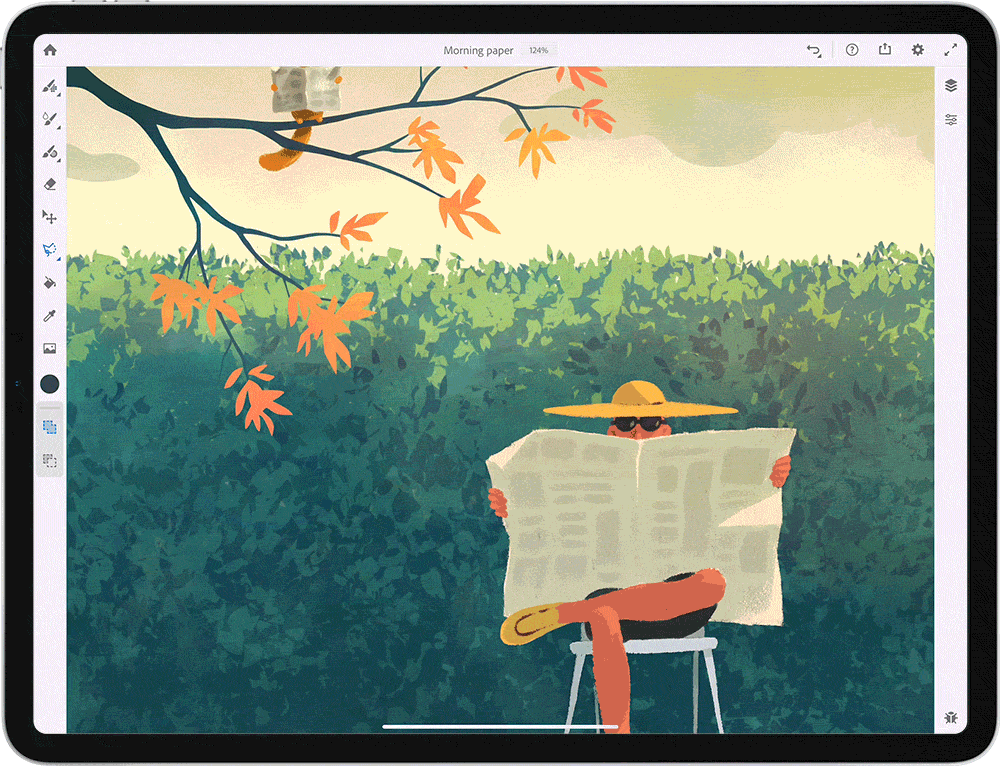 If you're already a Creative Cloud customer, then it's absolutely worth trying. See how it plugs into your workflow—after all, it's included in the subscription you're already paying for.
But if you're not, then Procreate will likely be your best bet. Procreate makes even more sense if you create pieces that only live on your iPad, or if you don't export files for production work or finishing. For a one-time fee of $10, it'd be more cost-effective and valuable for your needs.