E-Consultancy today announced that leading British fashion retailer Monsoon has gone live with Swoon, a highly interactive, shoppable magazine intended for tablet viewing. The entire magazine is powered by Ceros.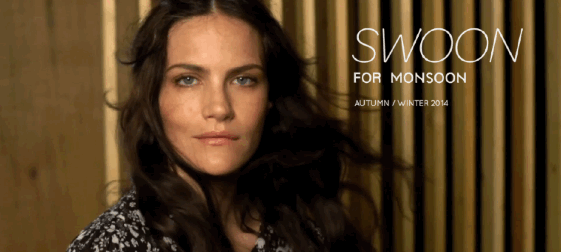 Swoon falls inline with the retail industry's latest tactic focusing on virtually recreating the "wow" moment consumers feel when they walk into a high-street store. This is all part of a larger strategy aimed at maximizing conversion rates beyond desktop.
The giant elephant in the fashion / e-commerce living room is that mobile open rates are high, but conversions are notoriously low. Cracking the code to this dilemma has become one of the main goals of 2014 for leading brands. Not an easy task, but not impossible either.
Marketers believe the solution is to delight consumers with rich content that puts more attention on context. While using their tablets, people want to be entertained and engaged. They need to have the option to purchase, but calls to action should be smartly integrated into rich media.
Swoon is a glimpse into the future. It should be considered an A+ example for anyone planning upcoming digital strategies.
At Ceros, we are honored to attach our name to Swoon. It is among the most stunning pieces of interactive content we've seen to date.