We've all seen infomercials before. I think we can collectively agree that they're terrible. So how is it that retailers continue to create them?
The answer, of course, is that they drive sales. But why? Is it the crazy personalities like Billy Mays (RIP) and Vince Offer? Is it the ridiculous giveaways that come with your purchase? Is it the "act now" messaging around short-term offers?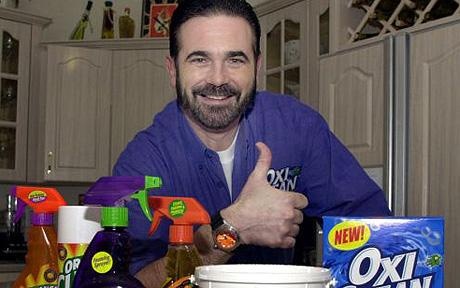 Source: The Telegraph
I think the real reason infomercials are so successful is that they magically bring products to life. They take an otherwise lifeless item and show it in action. They provide a story around how you can use it and why it's the best thing since sliced bread. In the process, they create desire on the part of the viewer, and make it easy to act on this desire immediately.
Digital lookbooks and banners are designed to serve the same purpose as infomercials by showing products in action and stimulating a desire to buy. But they often fall short of achieving these goals. This happens for 2 reasons:
The content isn't compelling.
There's no easy way to move from interest to purchase.
Interactivity solves both of these problems with traditional digital lookbooks and banners. In this article, we'll explore a few best practices around creating interactive content for retail marketing and showcase a few examples from retailers doing things right.
Tell a Story with Your Products
Let's be honest: Most retail websites are pretty boring. A big part of why they're so boring is that they're made up of a bunch of product pages with no context or narrative surrounding them. Product pages aren't inspiring. They don't make an impact on the viewer, and they certainly don't make anyone want to buy your stuff if they're not already primed to purchase.
Storytelling is the antidote to boring website content. By presenting collections of products in a narrative format, viewers are instantly more engaged. Michael Kors uses storytelling to great effect in their digital lookbooks, like this one they created for Spring 2015:
For example, in the above spread, they highlight shoes that will help get you where you're going on the left, and provide the perfect outfit to wear when you arrive at your relaxing destination. As the viewer, you can imagine yourself in this woman's shoes (literally). This is the type of character identification that drives sales.
Empower Viewers to Interact with Individual Items
A hero banner is often used to highlight new items, sale items, or specific collections. However, while banners are great for showcasing multiple options, they're usually not very good at helping the shopper explore a particular product that catches their fancy.
This is where shoppable banners can be really effective. Using interactions and integrated commerce panels, you can not only showcase a variety of items, but also make it easy for viewers to click on individual items for more information.
Retailer Tretorn used this tactic in their summer sale homepage banner. When you roll over an item, you can immediately view the sale price; when you click on the item, you can view product details, select a size, and add the item to your cart—all without leaving the homepage. Talk about a seamless shopping experience!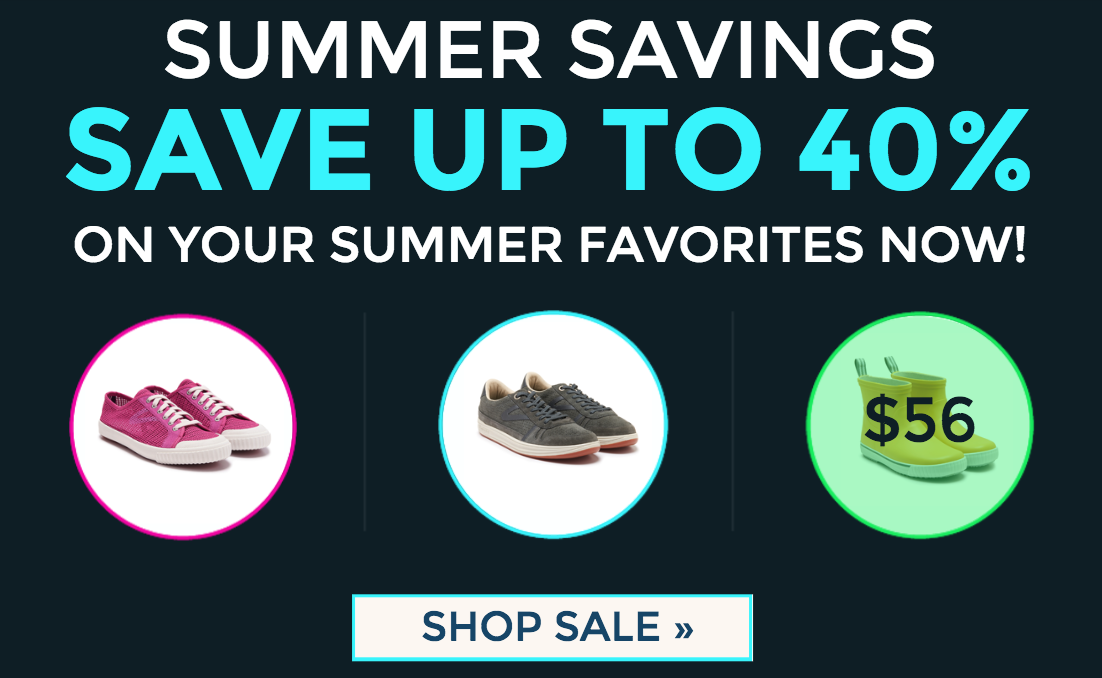 Integrate Detailed Product Information
With a print lookbook, you have limited real estate on each spread, which prohibits including detailed product copy for each item. However, detailed specs are generally what buyers want to see before making a purchase—especially for luxury goods or accessories that they'll have for awhile.
With an interactive lookbook or banner, it's easy to integrate detailed product information from your eCommerce platform into your experience without detracting from the aesthetic or flow of your content.
For example, retailer Joules provides detailed product information panels in their interactive lookbooks that include a full description, multiple product views, a sizing guide, and social sharing options.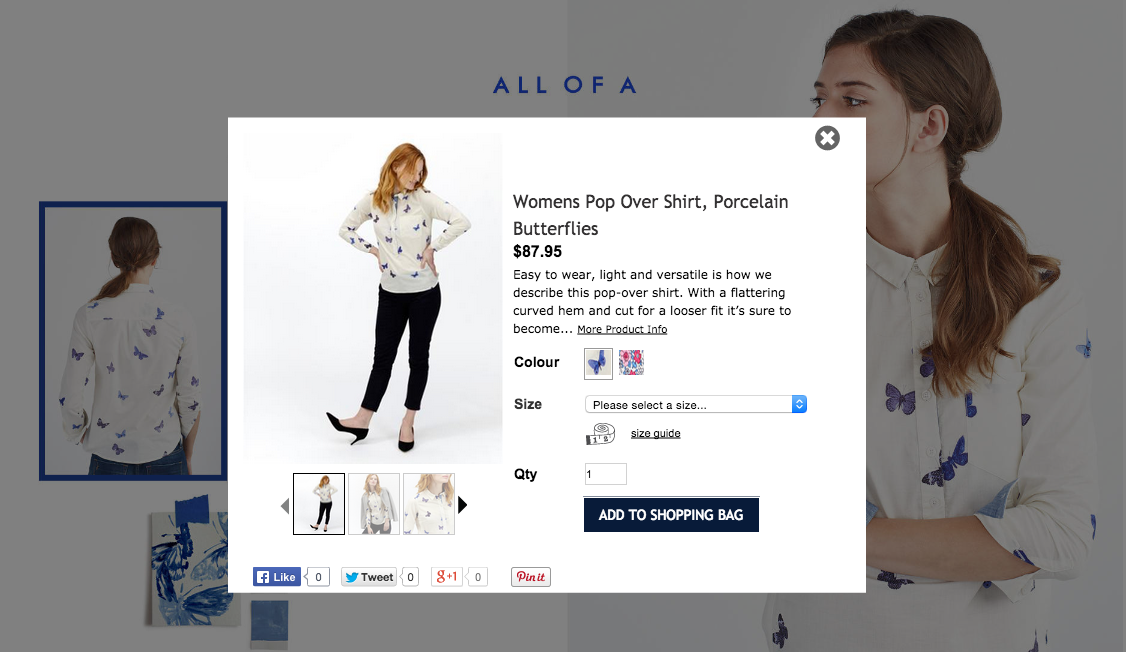 Make Content Shoppable
Remember when the only way to buy an item from a catalog or lookbook was to look up the item number, fill out a form, and mail in a check to a retailer? This was a really annoying way to shop.
Luckily, we now have the technology to make purchases online. We also have the technology to integrate eCommerce functions into editorial content like online lookbooks and catalogs. If the goal of a lookbook is to inspire shoppers to want to make a purchase, why wouldn't you want to help them buy an item right from the source of inspiration?
Retailer Monsoon has done a great job of creating rich, beautiful interactive lookbooks that show off their products while also making it super easy to purchase items. You can see in the GIF below how they integrated product panels into their Fall lookbook so that shoppers can add specific items directly to their shopping cart from the experience.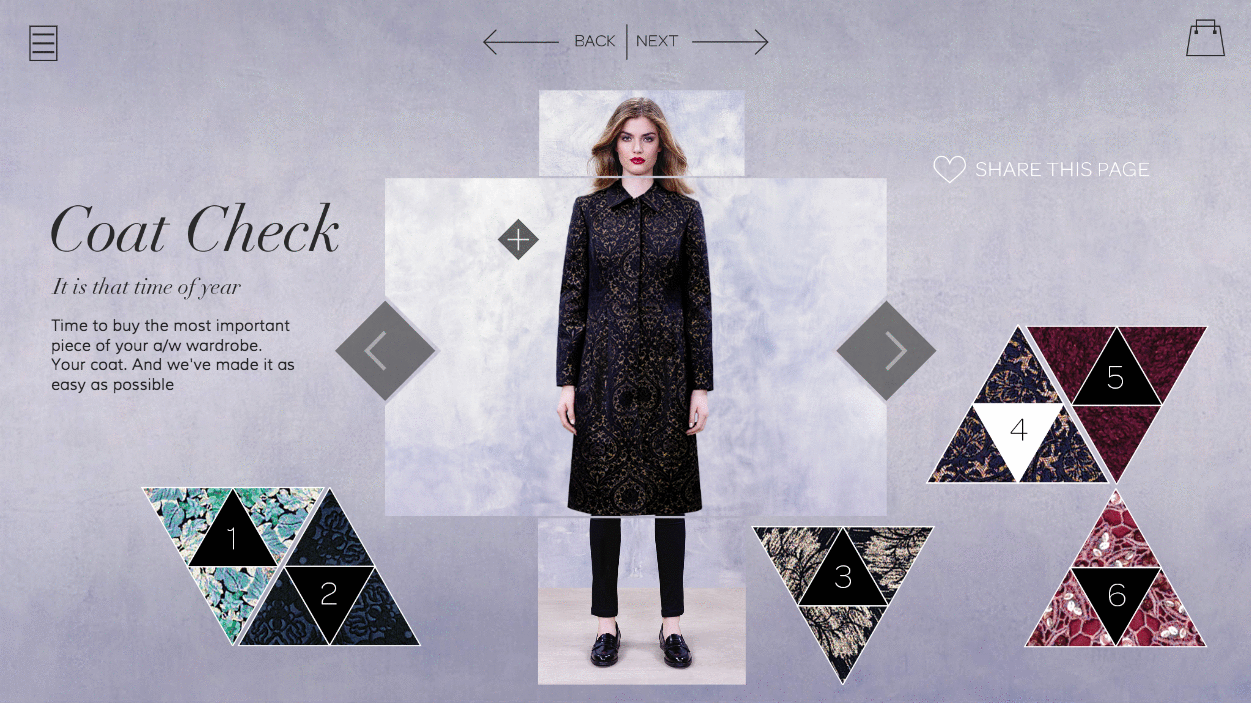 Swap in New Items When Old Ones Go Out of Stock
Homepage banners are prime website real estate where you can show off your most popular items or new arrivals. But if your stock tends to run out quickly, or you carry one-of-a-kind items, it can be extremely frustrating (both for your shoppers and for your inventory manager) to encounter items that are no longer in stock.
Interactive banners are a great solution to the problem of ever-changing inventory. For example, in this interactive banner on Andrew Marc's website, it would be super easy to swap in a different dress if one of these styles goes out of stock. This would prevent customers from getting frustrated by wanting items they can't purchase, and also allow you to showcase more products to people who land on your homepage.

The Bottom Line
Interactive lookbooks and banners can be highly effective for retail brands. If you incorporate storytelling, detailed information, and a way to make purchases directly from your interactive assets, consumers will have a richer shopping experience—and be more likely to complete a purchase than someone who sees an ordinary product page.
For even more retail content tips, check out this free interactive eBook.