30% of US shoppers admit to "Showrooming" (examining merchandise in a traditional brick and mortar retail store without purchasing it, but then shopping online to find a lower price for the same item). In the UK, 40%.
So what to take away from this, other than Brits being cheaper (or maybe just more honest?) than their American counterparts?
Retailers should not be threatened. And according to E-Consultancy, the majority of them are not.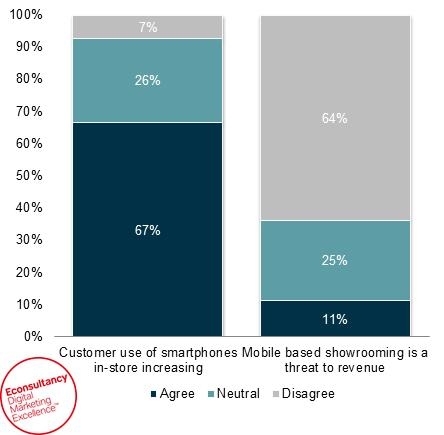 So why do we care about this at Ceros?
Because we believe there is major potential for the killer digital experiences designers create with Ceros to be incorporated into the brick-and-mortar environment.
Think Kiosks…