Summer may be winding down, but our product team is ramping up for a busy development roadmap this fall. We're kicking off the season with three fantastic new features and a bunch of additional enhancements in our 5.32 release. Read on for more details!
Time-Triggered Events
With time-triggered events, you can display content to your viewers based on how much time they've spent viewing your entire Experience or a specific object within your Experience.
Time Triggers: On Experience Load
Want to display a lead gen form, additional content, or a call-to-action after a viewer has spent a certain amount of time with your experience? Use on Experience load time triggers to launch a lightbox.
Time Triggers: On Object Load
You can also use objects to trigger a pop-up, layer reveal, or page jump after a specific object within your Experience has been visible for a certain amount of time.
Font Explorer Filters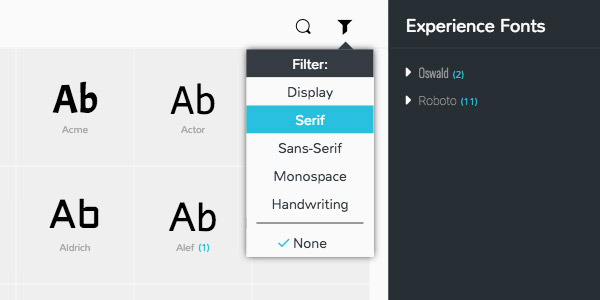 We've got over 700 fonts in our Font Explorer, which is a lot to scroll through. To make it easier to find what you're looking for, you can now apply one of 5 filters to refine your search and pick the perfect typeface.
Fullscreen Lightbox Option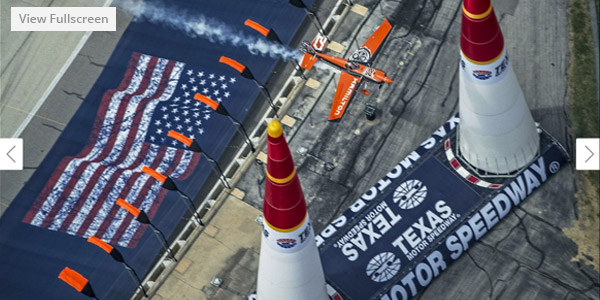 Great visuals deserve to be enjoyed at full screen. With our new fullscreen lightbox option, you give viewers the ability to view lightboxed Ceros content such as carousels or slideshows at full screen on desktop.
Platform Enhancements
As with every release, we made a number of enhancements to our platform. This September, we're excited to introduce the following upgrades.
Improved experience performance: Your Experiences now loads more quickly and efficiently on the backend so that your content renders faster for viewers.
Faster video transcoding: With our new service, video transcoding happens 3 times faster than before.
Optimized Font Explorer loading: Fonts within our Font Explorer now render more quickly and stay cached as you work on your Experience so you don't have to wait for the same fonts to download again.
Bug Fixes
In addition to our major enhancements, we also squashed a couple of system bugs while we were at it:
Hidden text no longer shows when you resize your browser.
The "open in a new window" link option now works in Safari.
Text with no-delay animations now works properly instead of double-loading.
Page flippers now update properly in the Preview window when you delete or reorder pages.
Share Your Feedback
Have a great idea for a new feature? We'd love to hear your thoughts. Submit your feedback to our Ideas Forum.