Released September 23rd, 2014. Ceros 5.20 streamlines text editing with Inline Styles and a redesigned Text Inspector.
Inline Text Styling
Ready to get bold and colorful? Inline Text Styling allows you to add multiple styles in one text object.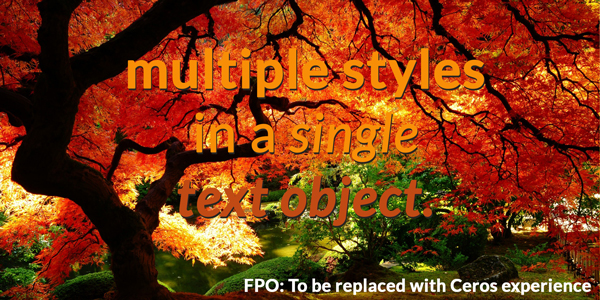 Feel like bolding three words in the middle of a sentence? Go for it! Is your creative muse enticing you to make every word a different color? Knock yourself out.
You might even take a walk on the wild side and italicize or underline sections.
Editing styles inline is a breeze. Just select a portion of text and change it.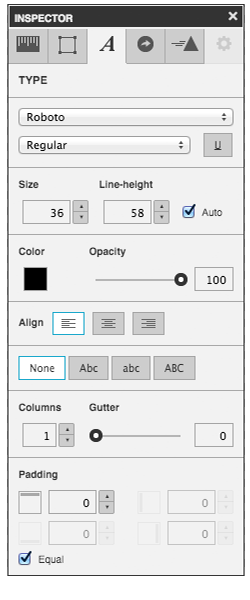 New Text Inspector
While working on the text object, we also took the opportunity to make some usability improvements.
The new Text Inspector streamlines your text editing workflow by placing all your tools on one tab.
Everything you need now lives in one spot, organized by how often you're likely to need it.
Resolved Issues
Flash 5000: Workaround no longer required to display images and text elements over videos.

Close Animation Reset: Animations automatically reset when showing a layer and will no longer be triggered multiple times when closing.