Released April 10th, 2014. In Ceros 5.15, we've overhauled analytics reporting and achieved near pixel-perfection in positioning text.
New Premium Analytics
Release 5.15 now gives Premium Analytics subscribers 10 sections of data, each with a wealth of information to help you enhance the performance of your experiences.
Premium Analytics come with screaming fast load times and up-to-the-minute real-time stats that automatically refresh every 60 seconds. That means you don't have to wait till tomorrow to know you're getting traffic today.
The best part? It's all neatly displayed in a way your boss will understand.
Basic KPIs
The first page of Ceros Analytics includes basic metrics such as opens, visitors and pageviews to quickly gauge the performance of each experience.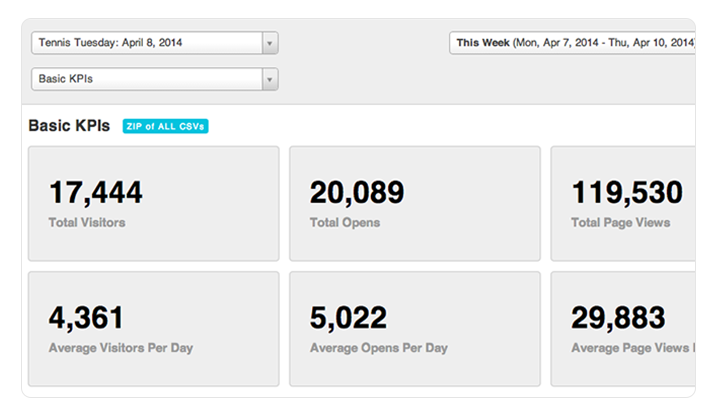 Visitor Segmentation
Easy to read charts show visitors by device, device type, browser and country.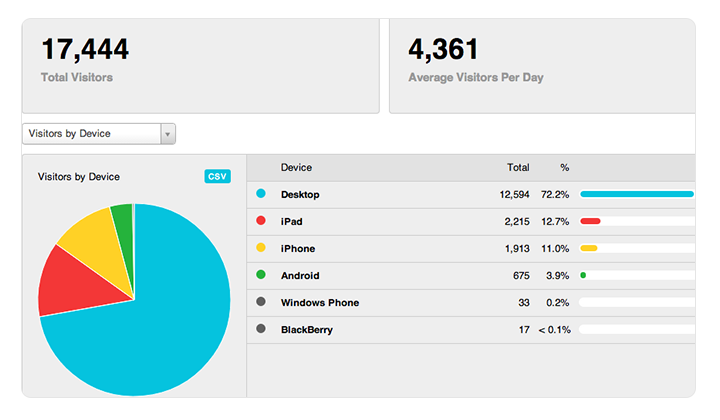 Opens
At-a-glance view displays how many times your experience was accessed.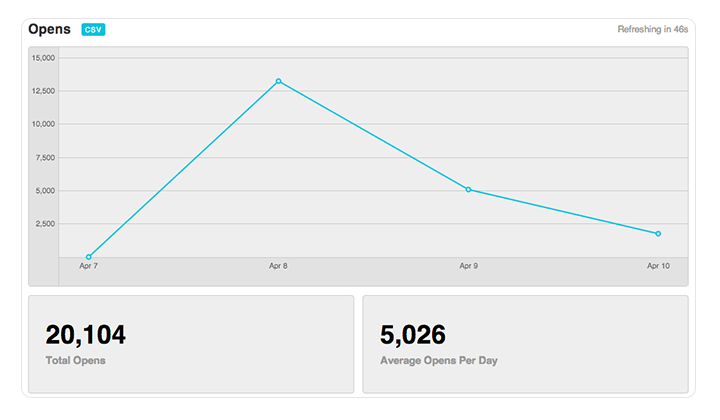 Pageviews
Page by page analytics help you instantly know which pages your visitors find most popular.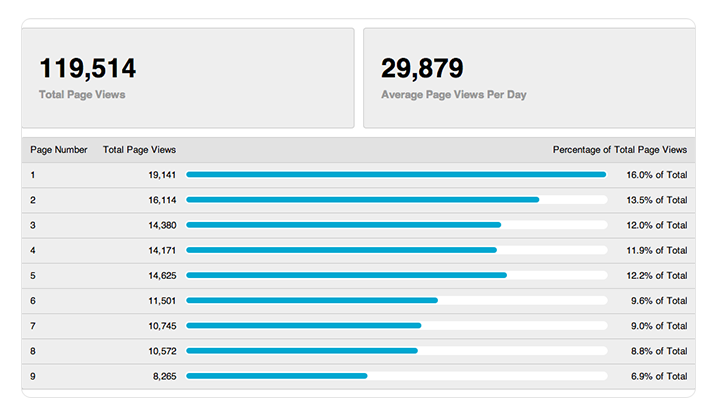 Visitors by Page
Know which pages had the most unique visitors.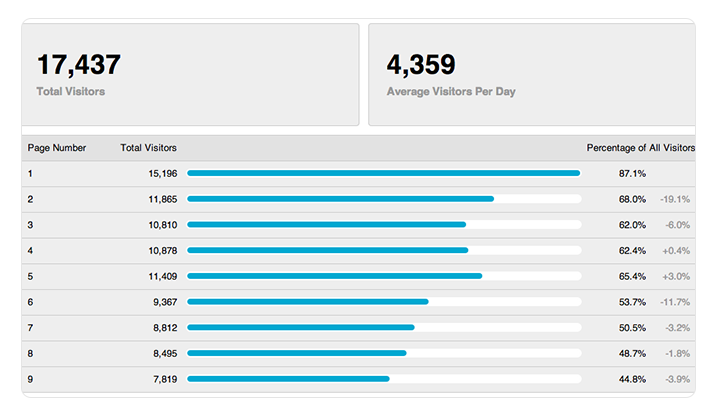 Inbound Referrals
Know your best sources for inbound links and adjust your strategy for next time. Domains give you a broad view on the source, while URLs give you specific pages.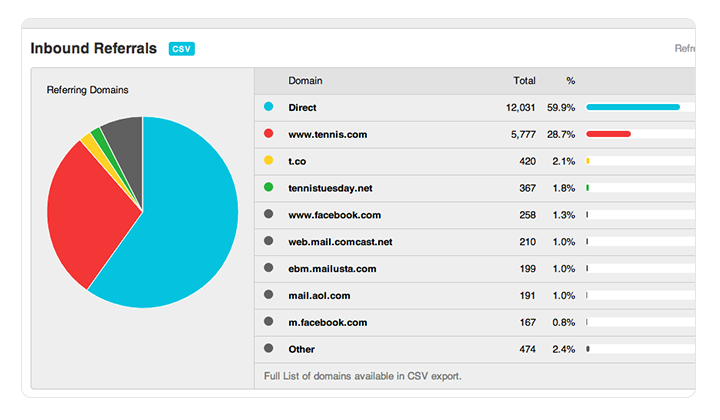 Engagement KPIs
Engagement metrics inform you about how your visitors interact with your content in Ceros.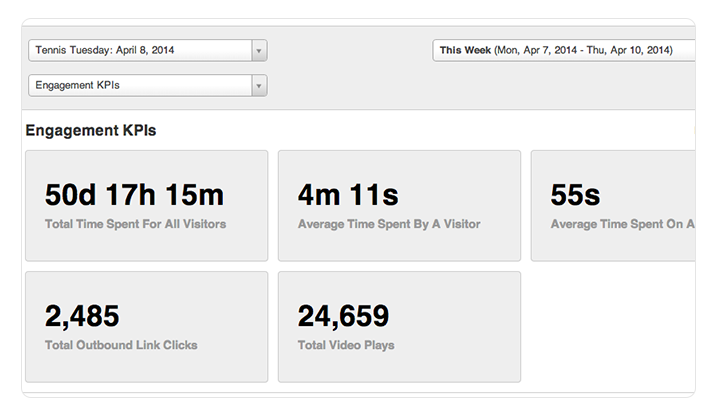 Page Dwell Times (Time Spent)
See how much time visitors spend on each page of your experience.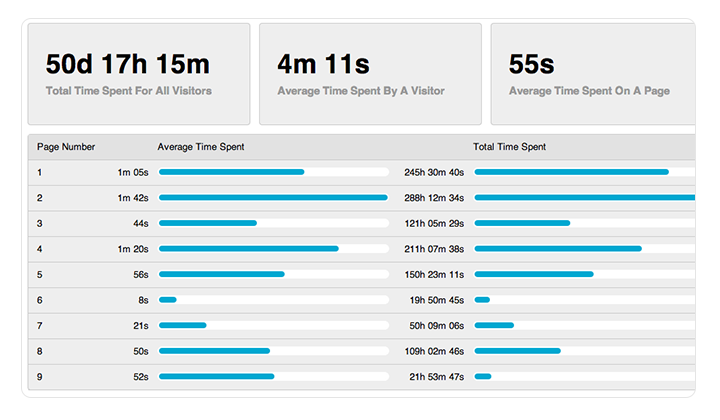 Video Plays
Learn which videos are most watched and what percentage of visitors watched each.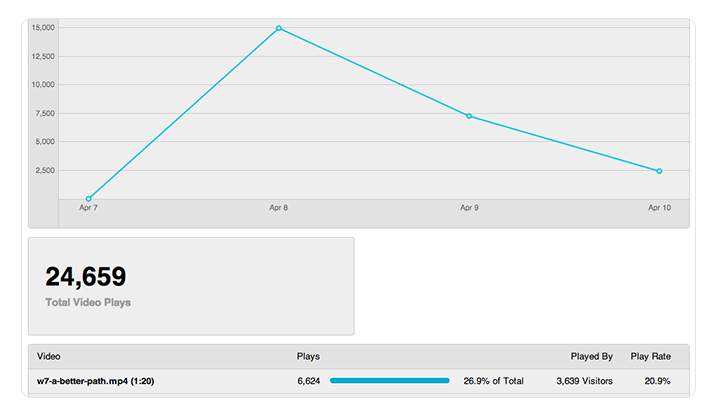 Outbound Link Clicks
Know which links have the best click-through performance.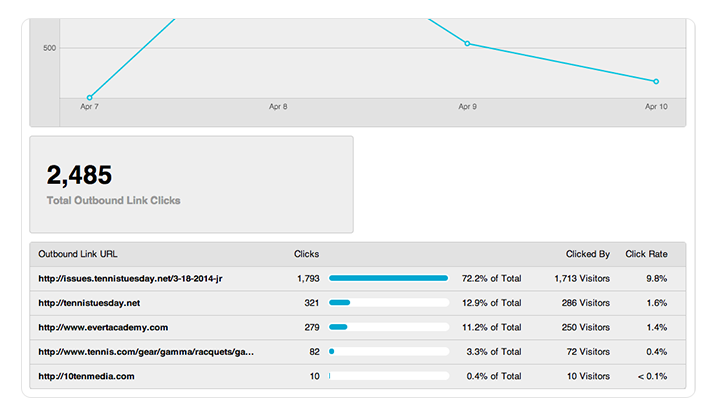 Ceros Premium Analytics track and measure the behaviors of your visitors, bringing unique and valuable insights into what interests them most.
Pixel-Perfect Typography
If you've ever tried to layout text on the web like you did in print, you know what an impossible task this seems to be.
Slight variations in letter spacing (or tracking) and line heights between browsers make it a total pain to line up blocks of text on a web page. Frustrated designers are forced to compromise between using HTML text for high quality font rendering or using an image for consistent alignment.
At Ceros, we don't think you should have to worry about that.
And in Ceros 5.15, you don't. We've put a tremendous effort into making sure text in your published experience renders as close as possible to the way you designed it in the Studio.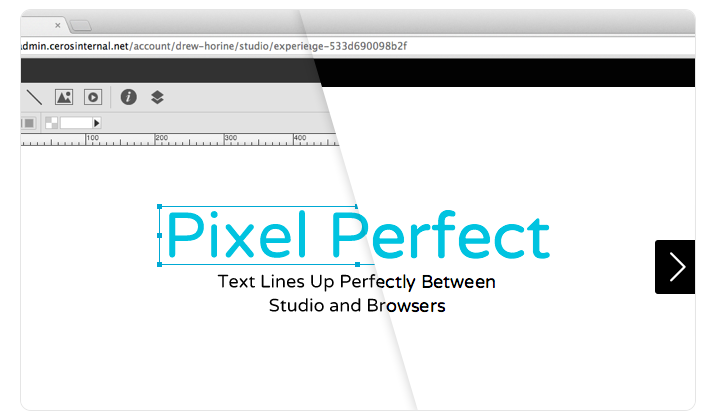 Why go to this effort? Fonts are endowed by their creator with a set of rules for letter positioning. Unfortunately and due to many factors, web browsers are notorious for ignoring these rules.
We didn't think it was right for fonts (and designers) to be so mistreated. So, we set out on an epic journey to create a text editor and platform that could display fonts across browsers the way they were meant to be seen.
Now Ceros gives you more precise text control by displaying letter spacing and line heights in supported browsers the same way you specify in the Ceros Studio.
The result? No more using images to line up your text across browsers.
What you design is what you get. Period.
Use the Ceros text tool for near pixel perfect text across these browsers:
Chrome (Windows & OSX)
Safari
Firefox (Windows & OSX)
IE9, IE10 & IE11
Mobile Safari (iOS)
Mobile Chrome (Android and iOS)
More to come. This upgrade is just a fraction of what we're working on for the Ceros text editor. Keep watching for even more upgrades over the coming months.
Resolved Issues
Increased the allowable time for video processing to support longer videos.
Resolved bug whereby the text editor panel would continue to display and steal focus when tabbing through layer and inspector panels.
Increased support for confirming new user accounts from email clients that poorly format confirmation links.