Released February 3rd, 2014. This release brings workflow improvements to the layers panel, including copying, pasting, moving, and reordering multiple layers and objects.
Move and Reorder Multiple Objects or Layers
One of the most requested features, you can now select multiple objects or layers, and reorder, move, copy, and paste with ease.
After selecting multiple objects from the Layers Panel, reorder or move them into new layers with drag and
drop ease.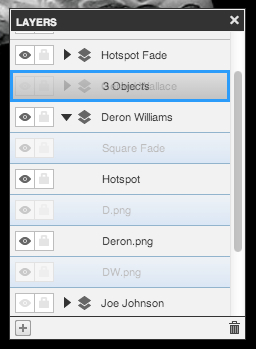 Use the Shift key to select objects or layers in a sequence just like you would in your file browser.
Use the Cmd key (Mac) or Ctrl key (Windows) to include or exclude individual objects or layers.
Copy and Paste Multiple Layers
Once you've selected multiple layers, go ahead and press Cmd/Ctrl + C to copy them.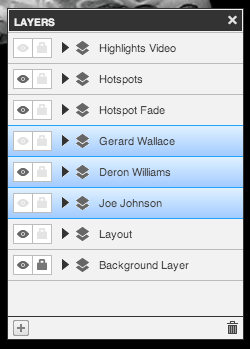 Now use Cmd/Ctrl + V to paste them anywhere you like: the same page, another page, or even another Ceros experience in a different browser window.
What about all your layer show/hide actions? Will those be copied, too? Yes, we went through great lengths to ensure your show/hide actions are maintained whenever you copy and paste the action and target layers together.
Quickly Copy Pages
Need to duplicate a whole page? That's a snap!
Press Cmd/Ctrl + A and you'll select all your layers in the Layers Panel.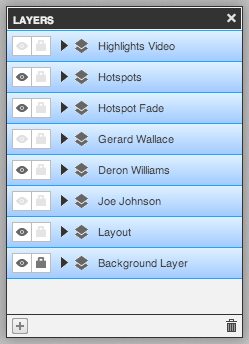 Now copy and paste those into a new page and voila, you've instantly duplicated that page.
All your images, videos, actions, animations… you name it, it's copied in a flash.
Clean the Slate by Deleting All Layers
Likewise, after you using Cmd/Ctrl + A to select all layers, you are now able to press the Delete key to quickly clear the page of any contents. This includes the locked "Background" layer that every page starts with.
Just one more way we're speeding up your workflow.
Quickly Delete a Page
To save yourself a few clicks, click on any page in the Ceros Studio, and you can now press the Delete key to quickly and easily delete that page.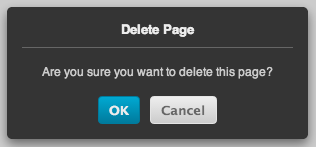 New Preview Loading Screen
When setting up a Ceros embed or emailing customers a link, sometimes even we mistakenly use the preview URL instead of the live published URL.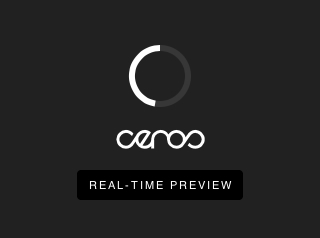 We're not big fans of interfering with your beautifully designed fully-loaded experiences, so we thought we'd include a gentle reminder during the Real-time Preview connection sequence.
More Google Web Fonts
There are now up to 52 different Google Web fonts available in the Ceros Studio.
New fonts in this release include:
Abril Fatface
Dancing Script
Droid Sans
Muli
Nothing You Could Do
Old Standard TT
Oswald
PT Mono
PT Sans Narrow
Playfair Display
Playfair Display SC
Roboto
Roboto Condensed
Roboto Slab
Source Sans Pro
Volkorn
Wire One
Additional fonts are added every release at your request, so please continue to browse the Google Web fonts library and let us know which you'd like to see added next.
Resolved Issues
Resolved issue where it was not possible to change the title of a published experience.
Resolved IE11 support for scaling Ceros experiences.
Newly invited users who have not confirmed their email addresses are now able to successfully set their passwords via the reset password workflow.
Top Outgoing pie charts support rollovers.
Page Visits in the Analytics screens are correctly displayed as Page Views.
Resolved issue where analytics date ranges that included today were not updating live every 60 seconds.
Resolved issue where end users rapidly clicking to "show" a layer that was already shown or in the process of showing would put layers in an inconsistent state.