Released December 9th, 2013. This release brings background uploading of assets, allowing links to open in the same window, exporting statistics in CSV format, and other improvements.
Background Uploading
Drop an image or video onto the canvas and position or change properties immediately. The Ceros Studio now uploads and optimizes the asset in the background, while providing you with a handy progress bar for both upload and processing.
Open Links in the Same Window
You can now optionally choose to have the "Go to URL" action open a link in a new window or the same window. When your Ceros experience is embedded, clicking a link configured to open in the same window will open the link in the parent window (not the iframe).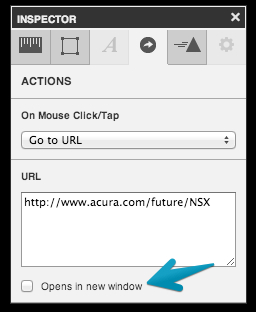 Analytics Improvements
Another stepping stone in improved analytics, you'll notice many small changes to the analytics screens.
After initial load, past metrics are cached for faster future load times.
All pages are listed in the page line graphs even if never viewed.
All charts have convenient tooltips.
Line chart axes have been given descriptive labels.
Pie charts now display the top 5 items.
Only published experiences are listed in the dropdown choices.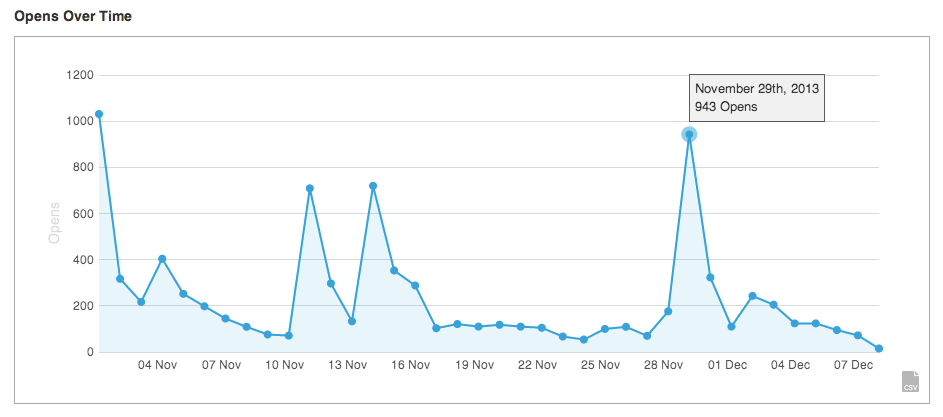 Average page dwell time per visitor
Based on customer feedback, average page dwell time is now the average time each visitor has spent viewing that page. Previously, the average page dwell time was calculated as the average time spent on the page before changing pages. To take into account that visitors are often returning to the same pages they've already viewed, average dwell time is now per visitor, not per page view.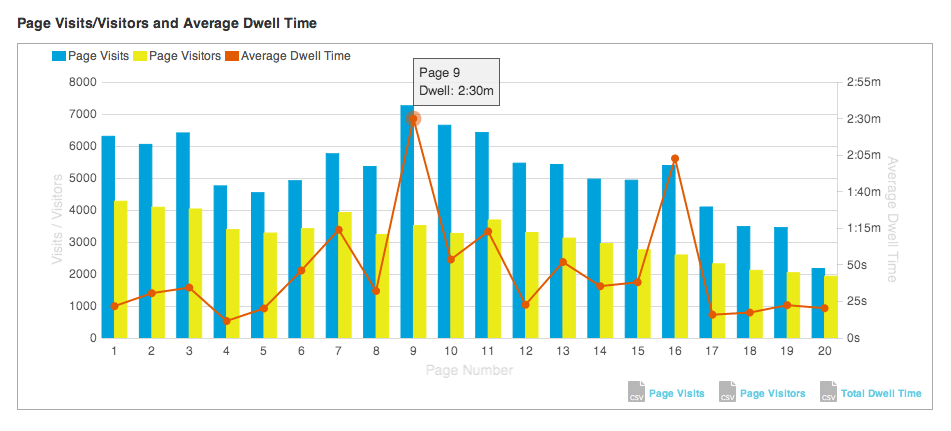 Also, for improved readability, average dwell times are now displayed in minutes and seconds.
Premium Analytics: Export CSV
If you have the Premium Analytics feature included in your plan, you're now able to download CSV exports for any of the graphs, charts, or tables available for each Ceros experience.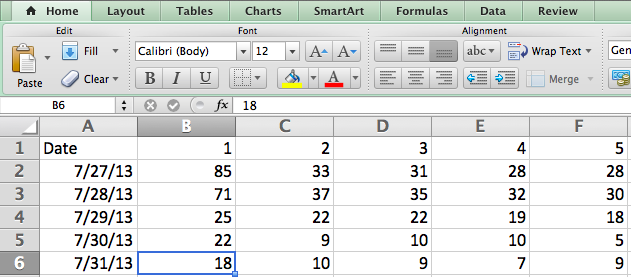 The CSV downloads contain data for the chosen date range and are always segmented by day. Total page dwell times are also available segmented by day.
CSV exports can be imported into Excel documents or databases for further analysis and comparison, or they can be turned into more advanced reports.

For convenience, you're also able to download a ZIP archive containing CSV exports of all the available metrics for the given date range.
Resolved Issues
Corrected an issue whereby copying and pasting many objects more than once would reverse the order of objects.
Copied objects no longer append "(Copy)" to the object name.
Thumbnails in the Studio cross-fade instead of flash when updating.
Theme color pickers correctly retain chosen color.
Auto-rotating carousels no longer track page views and page dwell times.
Removed excess console debug messages in published experiences.
iPhone Mobile Safari Iframe Adjustment
If you have embedded a Ceros experience on your mobile website at a height less than 320px, viewing the page with Mobile Safari on iPhones would result in an incorrect scale adjustment within the iframe. Previously, to workaround this, it was necessary to manually adjust the height and position of the iframe to embed at the correct scale. In a future release, the scale will be corrected and this workaround will not be possible.
To expedite compatibility with this change, we have implemented a query string argument that will inform the embedded Ceros experience to scale correctly within Mobile Safari on iPhones.
Please add the following query string argument to the iframe URL and remove the height and position workaround code:
?noIframeMobileSafariHeightAdjust=1
Including this parameter in your Ceros URL will result in the Ceros experience scaling correctly within Mobile Safari on iPhones at any dimensions.