Released September 5th, 2013. This release contains the ability to make carousels, easily replace images on your canvas, increased support for Internet Explorer, and much more.
Advance your experience with carousels
You can now configure your Ceros Experiences as a manually-controlled or an auto-rotating carousel.
If you enable the manually-controlled carousel, your viewers will be brought back to the first page of your Ceros Experience when they advance beyond the final page, and vice versa.
Enabling the "Auto-advance" feature allows you to configure a timer in seconds that each page is displayed before automatically advancing to the next page.
Easily replace images
Need to replace an image in your Ceros Experience but don't want to lose all the configured actions, animations, and other options you set up? Now you can easily swap out the image using the convenient "Replace Image" button.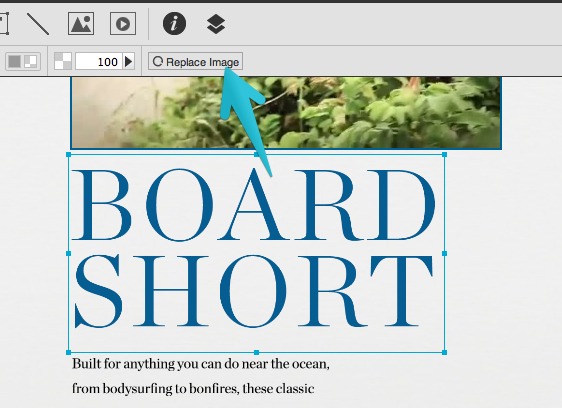 Improved support for Internet Explorer
Internet Explorer 10 officially 100% supported
As Internet Explorer 10 has slowly been gaining market share (nearly 11% worldwide as of July 2013), we've been ensuring all our features are supported by it.
As of this release, Internet Explorer 10 supports all features of Ceros that the other major HTML5 browsers support, including text columns and custom shapes.
Animations support in IE8 and IE9
Without HTML5, IE8 and IE9 don't make it easy to support the new complex animation effects we introduced in Release 5.8, but we've managed to make it happen!
You can now use almost every animation effect we have to offer and know it will work across all our supported browsers, including IE8 and IE9.
Unfortunately, IE8 and IE9 lack support for 3D animations, and as such, the only 3D effects that continue to gracefully degrade are "Flip", "Flip X", and "Flip Y".
More parity in Internet Explorer 8 and 9
| Feature | IE10 | IE9 | IE8 |
| --- | --- | --- | --- |
| Rotation | ✓ | ✓ | ✓ |
| Gradient fill | ✓ | ✓ | ✓* |
| 2D animations | ✓ | ✓ | ✓ |
| Non-rectangular shapes | ✓ | ✓ | X |
| Lines | ✓ | ✓ | X |
| Shadows | ✓ | ✓ | X |
| Rounded corners | ✓ | ✓ | X |
| 3D "Flip" animations | ✓ | X | X |
| Text columns | ✓ | X | X |
*Due to limitations in IE8 gradient support, IE8 only supports horizontal and vertical gradients.
Segment your analytics by date
To better analyze the results of your Ceros experiences, you can now segment your analytics using a custom date range filter.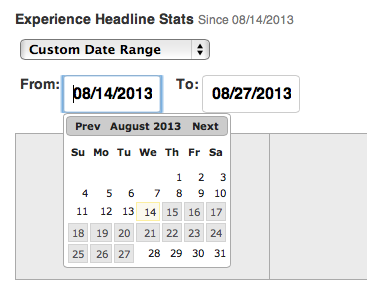 Integrate 3rd party tracking and custom scripts
You can now track who opens your Ceros Experiences using Google Analytics or any other 3rd party tool. Using the new "Custom HTML" option, you can add any snippet of Javascript to your Ceros Experience.
Image compression
Another step to faster load times, we've introduced automatic image compression with virtually no visual loss in quality. For new images you upload, you'll see anywhere from a 10-50% decrease in file sizes resulting in much faster load times around the world.
Resolved Issues
We've increased the uploading and processing timeout for videos.
Fixed an issue whereby some users who previously visited Ceros experiences may not see the Powered by Ceros logo.