Released June 30th, 2014. Ceros 5.18 is all about helping you get the job done faster and more efficiently.
Help & Feedback Widgets
When you're up against a deadline and have a question, you need an answer fast. While the Ceros Support Team consistently gets an A+ rating on response time, we want to do even better.
Help & Feedback Widgets allow you to get answers and resolve issues faster than ever.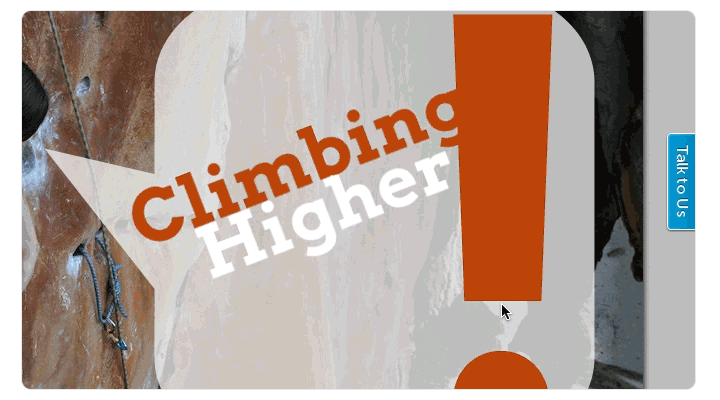 Instant Answers
Click on any of the blue "Talk to Us" buttons located throughout the Ceros Admin and Studio. Ask your question and click Next.
Before sending on to the Support Team, we'll show you a list of possible answers. Feel free to click around. We won't forget your original question.
If one of the Instant Answers works, awesome! If not, go ahead and send the message. Our Support Team will jump right on it.
Our Help Widgets also provide key information to the Support Team, such as the page you're working on and the web browser you're using. You can even send a screenshot so we know exactly what you're seeing.
Where does my answer go?
Replies to your call for help will be sent to the email address you used to sign into the Studio. The rest of the conversation takes place in email.
Share What You Think
Your opinion matters to us. Knowing about the features and issues that are important to you helps drive development to make Ceros better with every release.
Use the Help & Feedback Widget to tell us what you love and what you find annoying. Share your ideas and even vote on what we should do next.
How Are We Doing?
We want to make sure you love every interaction you have with Ceros. Occasionally, we're going to ask you how we're doing with that. (Don't worry. We're not going to hit you up with a 20-question survey.)
In the widget, we'll simply ask a question from time to time. If you feel like answering, go ahead. If not, just close it and we'll never know.
In every support email, you'll see a question like this:



If you loved the answer, just click to say thanks. We really appreciate it.
Can I still email support?
Absolutely! Emails to support@ceros.com get the same respect as questions sent through the widget. Feel free to email us any time you need a hand.
Pro Tip:
There's more than one way to access the widgets. You can also get to them using any of the Help menus throughout the Admin.
Performance Improvements
Release 5.18 includes several small improvements designed to help you work more efficiently. None of these are huge on their own. But together, they make everything work better.
Time Savers
Default Font Size: Changed from 12 to 36px
Line Height: Slider Replaced with Text Box
Performance Enhancers
Saving Status: Saving, Saved and Offline status levels let you know for sure whether your latest changes have been saved.
Code Ship & TestRail: 3rd Party Continuous Integration Server allows for faster testing and a higher level of quality assurance. The bottom line: fewer bugs.
Rollbar Error Reporting: Immediately tells our development team if anyone using Ceros experiences an error – whether they know it or not.
Resolved Issues
Thumbnail Crossfading: Fixed a bug that caused a broken thumbnail image if the page background is transparent.
Ginormous Font Size Prevention: Protects users from entering in huge font sizes that would cause the Studio to crash.