Released June 3rd, 2014. Ceros 5.17 gives you the ability to type directly on the canvas and a new set of Engagement KPI's for Premium Analytics subscribers.
Canvas Text Editor
Release 5.17 brings a major advancement to the Ceros text editor. Now you can type in place directly on the canvas of your experience.
That's right. No more plain text box. Just choose your font options and type.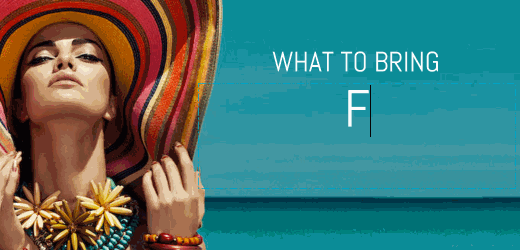 The Canvas Text Editor makes it much easier to manage your layout by combining the text entry box with the on-canvas view. And thanks to the pixel-perfect text update from 5.15, the way you type on the canvas is the way it looks in your published experience.
To begin using the Canvas Text Editor, simply create a new text box and start typing. Double click on any existing text box to edit the copy within.
Just like before, fonts and styles apply to the entire text box. Choosing the Dancing Script font, for example, changes everything in the selected boxes. There's no need to highlight individual words.
You may have noticed we've been improving the text editor with almost every release this year. Every update paves the way for even more enhancements to follow.
Stay tuned. We can't wait to show you what's next.
New Engagement KPI's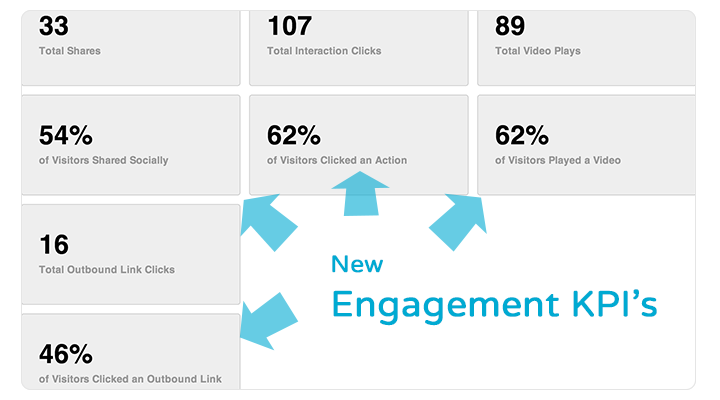 Premium Analytics subscribers have 4 new metrics in the Engagement KPI's.
Shared on Social Media displays the percentage of your visitors who told their friends using the social sharing actions built into Ceros. This includes the sharing widget that automatically shows up in the Ceros menu bar and any social sharing actions applied within your experience.
Clicked an Action tells you what percentage of your visitors clicked actions you've added to your experience. This applies to any action created using the Actions Panel in the Ceros Studio. Menu bar actions and video plays are not counted in this metric.
Played a Video shows the percentage of visitors who watched any video in your experience. Videos set to automatically play are also counted.
Clicked an Outbound Link lets you see the percentage of visitors who clicked any link that lands outside your Ceros experience.
Each one of the new metrics is based on the percentage of visitors who did something, not how many times they did it. This provides valuable insight as to how engaged your visitors are with each type of item.
Resolved Issues
Analytics numbers between 0 and 1 are now reported as <1 instead of 0.
Warning message with a reset button now appears if a connection to the real-time server is interrupted while working in the Ceros Studio.