Released April 30th, 2014. Ceros 5.16 introduces animate on scroll, or "Scranimations," and 3 new pages of metrics for Premium Analytics subscribers.
Scranimations
After introducing long scrolling pages back in Ceros 5.14, we got to thinking about how we could make that even better. Then the idea hit us.
Wouldn't it be great if below-the-fold animations waited until the visitor scrolled down to play?
Eureka! Scranimations were born. Check it out by scrolling in the interactive experience below.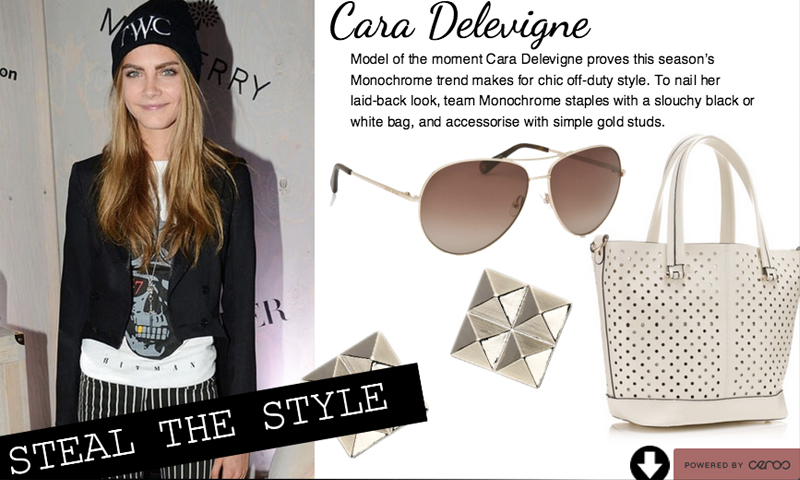 Now animations placed below the fold line don't play until the user scrolls down. This means you can add fade-ins and other effects to the end of your long scrolling page and the visitors still get to enjoy them.
Another nifty side benefit is that animations will play again when the visitor scrolls back up.
You don't have to do anything new for Scranimations to work. All existing below-the-fold animations now automatically wait for the visitor to scroll.
Of course, now that Scranimations are live, we encourage you to review the animations on your existing long-form pages. If you do decide to make changes, simply republish for all the world to see.
New Analytics Pages
Premium Analytics subscribers have 3 new pages of metrics for measuring success.
Social Shares
How shareable is your content? Now you can instantly see the number of times visitors share your page using the built-in social actions in Ceros.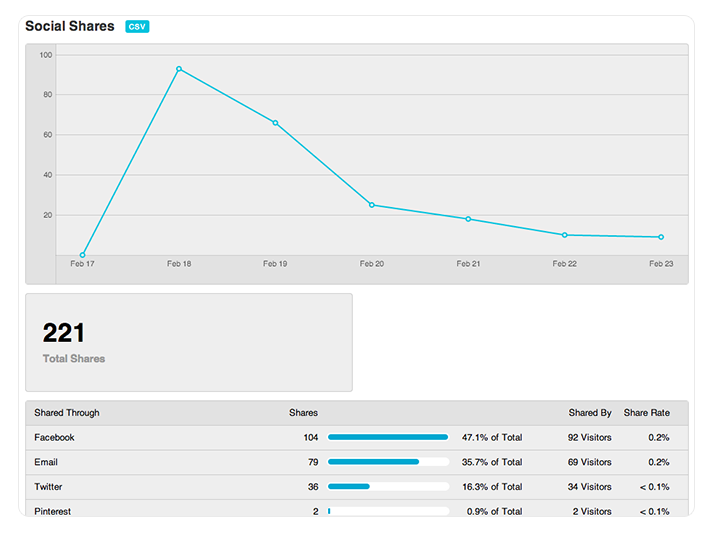 The Social Shares metric displays clicks on the Facebook, Twitter, Pinterest and Email actions you add to buttons in your Ceros experience.
Interaction Clicks
Now you can view detailed information to see how often visitors click the links and buttons in your experience.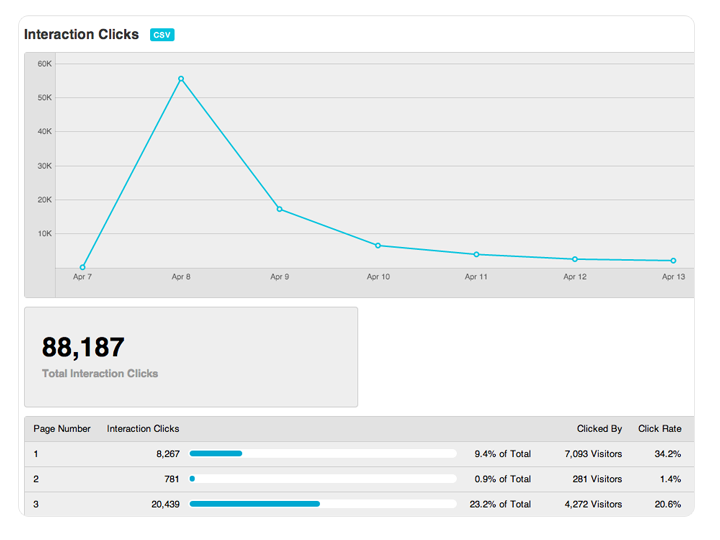 The graph at the top displays daily totals while the chart at the bottom gives you a page-by-page breakdown.
Interaction Clicks by Object
View the number of clicks on each individual item to know what's working and where to make adjustments. You can even filter your results to display clicks from a single page or all at once.