We're super excited to share what's new with Ceros this July in release 5.30! Read on to learn more about the great features and updates waiting for you.
Introducing the Ceros Font Explorer
Rejoice, designers and marketers! Our new Font Explorer is here, and it's going to rock your world. Why is the Font Explorer so epic?
Reason 1: It gives you 698 free Google Fonts and over 2000 font variations to use in any Experience you build within Ceros.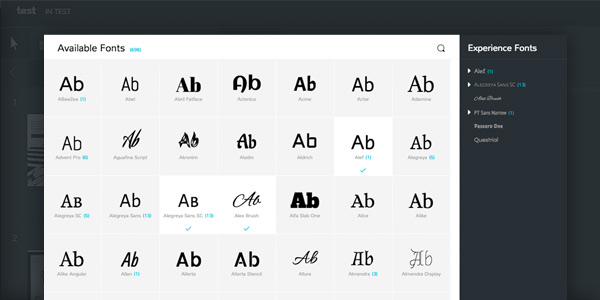 You can use the search bar to search for a particular font, or browse your options if you need a little inspiration.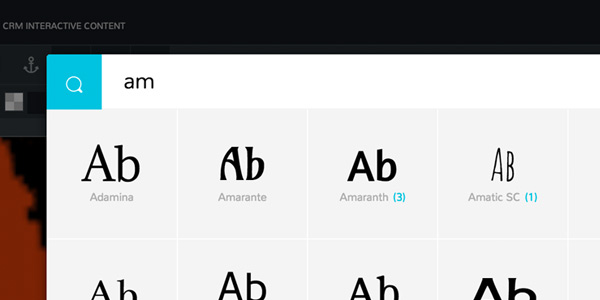 Reason 2: It makes it really easy to preview how fonts will look before you add them to your Experience font menu. You can view tiles (as shown above) or a list that lets you see a full sentence rendered in the font.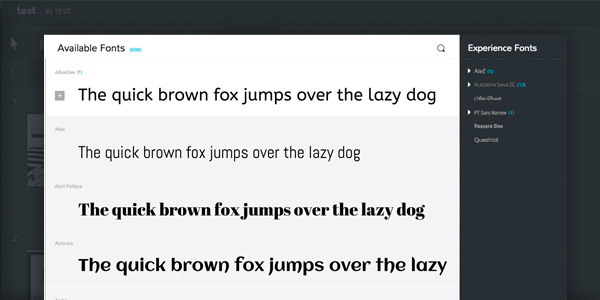 The blue number next to each font indicates how many weight and style options are available. All of those variations are automatically added to your menu when you select the font.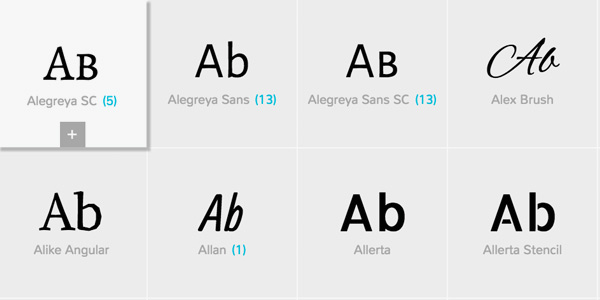 Reason 3: All of these fonts are compatible across browsers and operating systems, so you never have to worry about how your type will render.
Faster Project Pages
If you have a Project with a number of Experiences within it, you may have noticed that it takes awhile to load. We've done some optimization magic on our end so that your Experience-heavy Projects will load 75% faster than previously.
Scroll-to Actions for Embedded Experiences
In standalone Experiences, you can use anchor points to help viewers scroll to particular points within your content. These scroll-to actions now work within Experiences that are embedded on another web page as well so that you can accurately jump to a specific point in your Experience.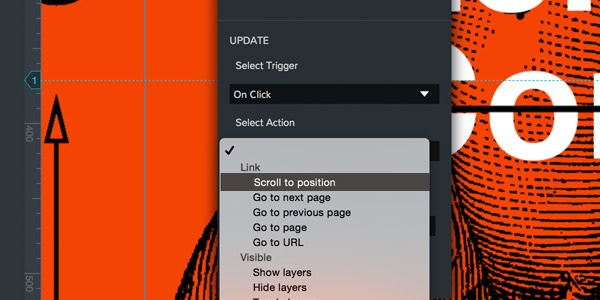 Additional Enhancements
On top of our fancy new features, we have three additional platform enhancements to make your life easier:
Object selection update: Before, when you had objects selected on your canvas and you insert additional images, they would be added to your existing selection instead of making a new selection using the images you inserted. Now, the objects selected before you upload images will be deselected and one of the new images uploaded will be selected instead.

Objects under ruler update: Previously, if an object was under a ruler, when you selected the ruler, it also selected the object under it and deselected any other selected objects. This bug has now been fixed so that clicking the ruler doesn't select the object beneath it.

Inactive page time-out fix: You may have noticed that, if you had Ceros open for awhile without using it, it would eventually time out and throw an error. This issue has now been resolved.
Share Your Feedback
Have a great idea for a new feature? We'd love to hear your thoughts. Submit your feedback to our Ideas Forum.