Our May product release makes it easier to create great content—and easier for your readers to enjoy it.
The Ceros product team has been hard at work over the past four weeks. Here are a few new features to get excited about this May.
Real-Time Page Updates
Before, if multiple people were working on a page within an Experience, and one of those people deleted a page, the other person would have to refresh the Studio and their Preview window to see the page deletion reflected.
Now when a collaborator deletes a page, the other person working in the Experience will see this reflected in the left-hand page panel. If they're working on a page that's deleted, they'll be dropped into the first page with a notification explaining what happened.
Page deletions will also be reflected in real time on Previews as well.
Fullscreen Player Mode
You work hard to create a beautiful, engaging interactive experiences. Now your audience can enjoy your content in fullscreen mode.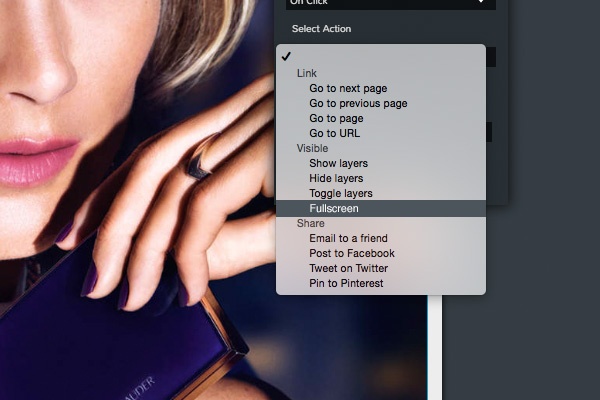 It's super easy to add a full screen option to your Experiences. Simply create a button and apply the new Full Screen interaction. It works just like your typical browser full screen mode: Viewers can hit escape to exit full screen mode after launching.
Full screen mode works on both embedded and standalone experiences*, but it's especially handy if you want visitors to focus just on one part of your overall site by viewing an embedded piece of content without getting distracted.
*The fullscreen option works for desktop and some Android mobile devices. It is not currently supported on iOS devices.
Multiple Object Resizing
You can now select multiple objects on your canvas and resize them all at once instead of calculating ratios to keep things in proportion.
This feature works by dragging one of the four corners of your selected object set—just like Photoshop, InDesign, PowerPoint, or any of those handy tools you're used to.
Gravatar Integration
Gravatars (universal avatar images, often used by bloggers) now integrate automatically with Ceros as long as your Ceros account email WordPress login match. Gravatars can be used to identify who's actively working on Experiences in the Studio. Instead of showing your initial, your gravatar image will show instead. This is especially nice if you share an initial with other members of your team.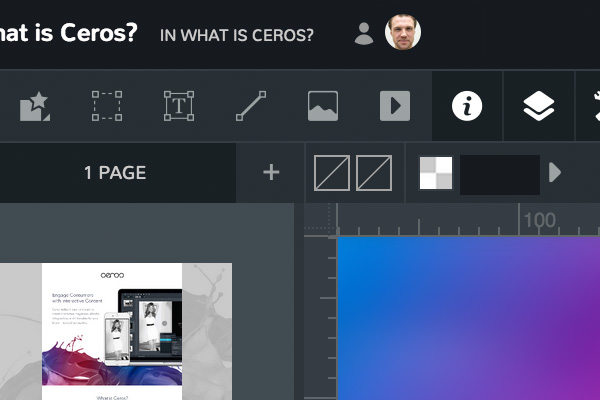 Additional Enhancements
We added a friendly message when trying to replace an image with an unsupported file format. Your original image will remain in place on the canvas when this happens.

Our loading spinner on the Projects Page was a little off-center in Safari. We gave it a little nudge back into place.

In the Interactions panel, you can now delete the first character of the object name.
Share Your Feedback
Have a great idea for a new feature? We'd love to hear your thoughts. Shoot an email to support@ceros.com, or chat us within the Studio any time.